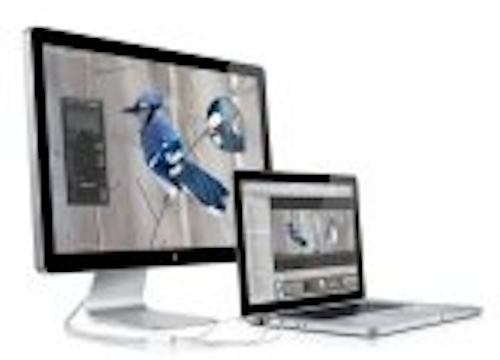 Insight into LEDs
After last week's sheep-related marketing video sponsored by Samsung, Honda has also featured LEDs in a marketing campaign. The ad features what appears to be a large array of Insight hybrid vehicles (we understand that many of the vehicles were actually car-shaped boxes with headlights). The LED headlights of the cars are synchronized to create a giant LED screen, with each pixel formed from a headlight unit.
As well as the ad itself, you can also view the Making Of video on YouTube. Unfortunately, it doesn't appear that versions of the Insight sold in overseas markets will actually have the LED headlights.
LED-backlit TVs and displays
An article in the Korea Times entitled Sony Crying, Samsung Smiling Over LED TVs says that Sony is on the verge of losing competitiveness in the next-generation TV war with its biggest rival, Samsung Electronics, because the Japanese firm is facing difficulty in securing key components for LED TVs.
Meanwhile, another article entitled LEDs Emerge as Next Battlefield, also from the Korea Times, says that leading consumer electronics majors such as Samsung and LG are gearing up for competition in the LED-backlit TV market.
Although the global consumer electronics industry is in "defensive mode" due to slowing demand for electronics products, "Green IT" is growing in importance, especially in the area of energy-saving electronic consumer products, says the article. As a result, stocks of LED-related companies in Korea, including Samsung Electro-Mechanics and Seoul Semiconductor, have been rallying in recent months.
Samsung has just launched its range of LED-backlit TVs in the USA - see Samsung Announces Availability for its Next Generation LED HDTVs. These models all use edge-lighting (the LEDs are positioned around the edge of the LCD panel) to enable an ultra-thin configuration, with a thickness of about 1.2 inches.
Meanwhile, Apple has unveiled its new
LED Cinema Display
, a 24-inch LCD priced at $899 and…you guessed it…featuring LED backlighting. The company says the main advantages of LED backlighting are instant turn-on "you experience full screen brightness instantly" and absence of mercury.
For a critical review of the Apple display, see Putting Apple Displays Under the Microscope.
Toshiba looking at OLEDs
Toshiba Corp said it would buy Panasonic's 40 percent stake in Toshiba Matsushita Display Technology, the liquid crystal display (LCD) joint venture between the two companies, for about 2 billion yen ($20.3 million), according to Reuters. See Toshiba says to buy out Panasonic LCD venture.
The JV is the world's second-largest maker of small and midsized LCD panels used in cellphones, car navigation systems and other devices. Once the business is wholly owned and has been renamed Toshiba Mobile Display Co, Toshiba apparently plans to focus on displays using organic light-emitting diode (OLED) technology.