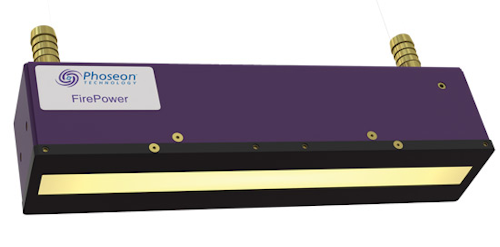 The year 2013 witnessed an expansion of LED usage in UV curing applications with higher-power emitters enabling faster cure times across a variety of life science and industrial applications, writes BILL CORTELYOU, and component lifetimes have increased as well.
When people hear the terms "light-emitting diodes" or "LEDs," most people think of visible LEDs for lighting applications. Indeed, LED technology is used increasingly throughout the world for indoor lighting, outdoor lighting, street lighting, automotive, and signage. But there are many other industrial applications such as curing (drying) and counterfeit detection. Ultraviolet (UV) LED technology for curing is one of the market segments that has gained worldwide acceptance and continues to grow. Let's examine the state of UV curing technology and consider how well LEDs are fulfilling promises of taking over that space.
UV-LED curing refers to a technique that utilizes energy output from the LEDs in the UV spectrum to treat inks, coatings, adhesives, and other UV-curable materials. The energy generated by the UV light triggers a chain reaction resulting in polymerization of the material, thus hardening or curing the material (Fig. 1). For more background on UV-LED curing, see "UV LEDs ramp up the quiet side of the LED market" (links at the bottom of the article).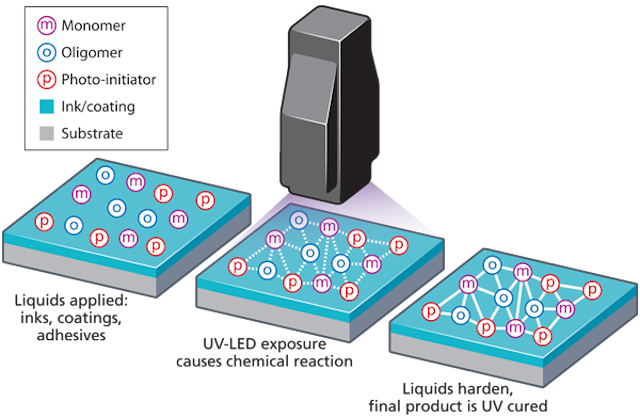 FIG. 1.UV light instigates a chain reaction resulting in curing of materials such as inks or adhesives.
Traditionally, mercury-based UV lamps have been utilized for curing, but now more energy-efficient and environmentally-friendly LED-based UV technology has proven a superior solution for many applications. LED curing technology uses semiconductor-based LEDs to project the UV light when an electric current is passed through them. When an LED is forward-biased, electrons are able to recombine with electron holes within the device, thus releasing energy in the form of photons.
The color of the light emitted or corresponding energy of the photon is determined by the energy gap of the semiconductor material. A number of companies that make LEDs used for general illumination also make LEDs that radiate in the UV spectrum.
Advancements in UV-LED curing
It is an accepted fact for many industries that LED lamps provide many advantages including lower energy consumption, longer lifetime, improved robustness, smaller form factor, and faster on/off switching. Those advantages are also important in curing applications.
UV-LED curing technology has advanced significantly in the past few years and is now readily available for a variety of applications in printing, coatings, and adhesives. There are many benefits driving companies to move toward acceptance of UV-LED technology such as higher productivity and a more environmentally-friendly solution, which more and more end customers are demanding. As manufacturers are developing UV-LED curing systems, knowing how the key sub-components work together will help in creating the optimum system and thereby reducing the overall environmental impact of the process and at the same time maintaining or improving productivity and product performance.
Application segments
Curing is a broad market with many application niches. But let's consider some of the major application segments:
Printing: The UV curing process has been in use in the printing industry for more than thirty years. LED curing technology for UV printers is rapidly replacing older technology with compelling advantages of better economics, system capabilities, and environmental benefits. UV-LED curing technology is ideal for the UV curing of inks in digital inkjet, screen, flexographic, and other printing processes.
Coatings: A significant number of coatings are cured worldwide today with UV-LED sources in applications ranging from traditional materials such as flooring and cabinetry to advanced electronics. Material development and long-term performance testing will further open markets in the areas of automotive, electronics, residential, and commercial construction materials.
Adhesives: UV adhesives are a great tool in modern assembly and manufacturing processes with UV-LED electronic control and stability, ensuring excellent results in a wide variety of UV-LED adhesive applications from medical devices to the most advanced consumer electronics.
Snapshot of 2013
2013 was another year of strong growth in UV-LED adoption. In the last few years, there has been much discussion around the rate of adoption and usefulness for the wide range of UV curing applications. Essentially, the question has been "Will UV-LED curing technology fulfill its promise?" Well, the answer is yes! In fact, it has exceeded the promise and will continue its strong growth, accelerate, and open new UV curing markets.
The early concerns of output, lifetime, and cost have all been met with rapid technology and product improvement. Today, UV-LED curing technology meets a wide range of application requirements and is continuing to improve at a rapid pace. Lamps of 16 W/cm2, which cure at the highest of speed requirements, have been shipping in volume for more than two years. Lamp manufacturers routinely quote lifetime expectations in excess of 20,000 hours of on-time — double what was quoted a few years ago. Soon, leading manufacturers will be producing lamps promising even longer lifetimes — likely around 30,000 hours, matching or exceeding the life of various curing installations.
Nearly all UV-curable materials providers have UV-LED-curable chemistries along with aggressive technology and product roadmaps. Although the monochromatic nature of UV-LED lamps requires special consideration from the chemists, it has not been a long-term impediment as once thought.
One of the most exciting aspects of utilizing a UV-LED curing process is that it opens many new process possibilities with its precise electronic control of energy delivery. Many users have tailored their processes to achieve results unattainable through other means. Today there are many proprietary uses of energy control across varying applications.
Recent milestones
Consider the milestones reached in 2013. The Labelexpo Europe 2013 tradeshow reflected large-scale UV-LED adoption. The event validated the claims of rapid adoption of UV-LED curing. The show reported record-breaking attendance figures by attracting 31,795 visitors (up 11% over 2011) from 158 countries (up from 123 in 2011) with nearly 600 exhibitors (up from 550 in 2011). Everywhere they looked, attendees saw UV-LED curing systems being implemented on machines. To UV LEDs' traditional strength of digital inkjet were added rotary screen printing, area curing, offset, and flexographic printing.
Comparing Labelexpo 2013 to Labelexpo 2011 proves just how rapidly the industry has adopted the technology. More than 80 UV-LED curing lamps were installed on equipment at the 2013 show, up from 10 instances during the 2011 show for an 8x increase. Curing uses ranged from pinning to full cure and many of the printers were 100% UV-LED based.
Attracting the highest ever number of entrants in its history, the Label Industry Global Award for Innovation, sponsored by Label & Narrow Web, Labels & Labeling, and NarroWebTech magazines, was jointly won by Mark Andy and Flint Group Narrow Web. Flint Group was honored for its Ekocure UV-LED ink technology, which the judges described as providing improved cure response, cost and productivity savings, waste reduction, energy savings, and enhanced safety that will undoubtedly have a significant impact on the future of the label industry. Mark Andy was recognized for its complementary ProLED ink curing technology, which delivers high production rates and 50% energy savings.
More material formulation suppliers
At the advent of UV-LED curing, some ten years ago, very few types of inks, coatings, and adhesives were compatible with UV-LED technology. As Fig. 2 shows, the spectral energy distribution of UV LEDs is quite different from that of mercury lamps and indeed is in a much narrower band. That difference required new material formulations.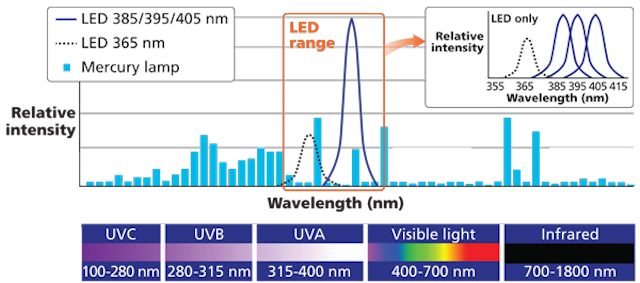 FIG. 2. The spectral energy distribution of UV LEDs is different from that of legacy mercury lamps that were broadly used in the past.
Today, large numbers of material vendors tout their support for LED formulations. New resins, monomers, oligomers, and photo-initiators are being developed, expanding new possibilities in UV-LED cured materials. Not only inks but also coatings and adhesives are now widely available that are either specially formulated for LED or work with both LED and traditional sources.
Increasing performance
UV-LED lamp technology has advanced to a point where it now offers enough power and capability to support a very wide range of existing and new industrial applications. With compatible material formulation, UV-LED energy output is now equivalent or better than traditional UV curing lamps. UV-LED curing units have become more efficient in delivering higher energy to the media, thus driving not only increased throughput and process flexibility but also environmentally-friendly and energy-efficient solutions. End users are rapidly moving to UV-LED curing technology due to the accumulation of benefits. Figs. 3 and 4 show air- and water-cooled UV curing products.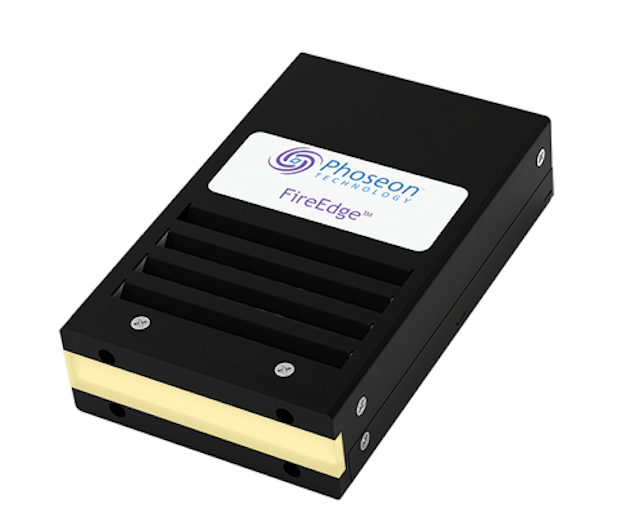 FIG. 3. An air-cooled UV-LED curing system.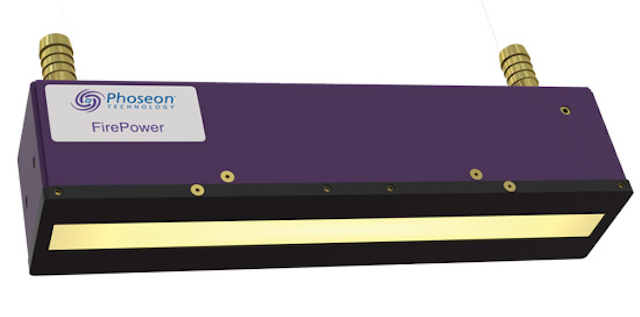 FIG. 4.A water-cooled UV-LED curing system.
The advancements are opening new applications. Due to recent advances in high-powered air-cooled products, UV-LED curing technology now enables the wood coatings industry to leverage the technology for applications such as edge coating, roller coating, and digital printing. UV-LED technology drastically reduces energy consumption and significantly reduces work-piece surface temperature. Edge coating lines utilize UV LEDs to ensure consistent, high-quality results. Machines can be made more compact due to small form factor; speed can be increased due to consistent UV output; and the diffuse nature of UV-LED light can be used to more effectively cure shaped surfaces that previously required multiple lamps at various angles.
UV LED is a perfect match for roller coating lines, both for controlled gelling and full-cure stations. The benefits include better factory floor utilization due to shorter, more efficient lines; increased uptime with no degradation in UV output; lower-cost input stock due to lack of infrared heat; and reduced operating costs by more efficient electricity use and no need for costly air-ducting systems.
While technically not a wood application, creating a natural wood-grain look on diverse materials is made possible with UV-LED cured ink-jet printing. By using a combination of pinning and full-cure lamps, a realistic look — and more important, feel — is enabled by creating texture to mimic the grains of natural wood. This is especially valuable in decorative and accent applications.
New applications enabled by UV LEDs
There are many new applications being enabled by UV-LED technology. Consider advanced flat-panel display manufacturing for cell phones, OLED TVs, and touch screens (Fig. 5). UV-LED technology is a great fit and offers more consistency with less heat transmitted to the panel. By eliminating heat damage of electronic components, LED technology can be used on more materials to improve manufacturing yields.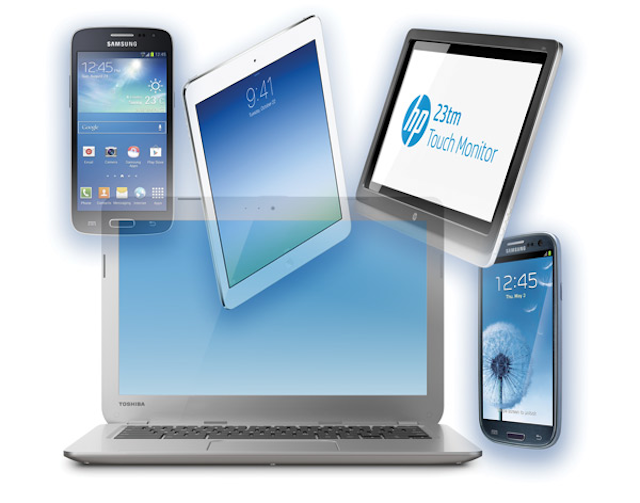 FIG. 5.Flat-panel display manufacturing is one of several applications enabled by UV-LED sources.
UV-LED curing technology is also being utilized for decorative bottle printing for glass containers for spirits, health and beauty, wine, cider, beer, bottled water, soft drinks, food, and the promotional glassware industry. This decorating process utilizes UV-LED light sources for curing inks on glass containers to improve the quality of print.
Printing braille with UV LED allows for rapid personalization and flexibility for labels and packaging. If you want to change the message frequently (e.g., change the date, name, language, etc.), all you need to do is update the computer running the line. If you use a traditional stamping method instead of printing, you will need a new pair of wheels for each change. In addition to personalization and flexibility, the printing line allows for higher-quality printed braille on the packaging. This makes the labels easier to read with increased language differentiators.
The applications extend to decorative uses. Decorative printing processes allow for ultrahigh gloss, matte, and holographic effects. Cast and cure is a fast-growing technology that creates a holographic-style decorative finish on a variety of substrates for sheet-fed and web applications. Cold foil is the application of metallic foil, in line, at press speed in an infinite spectrum of colors. These effects can be created with UV-LED technology in a wide variety of environments.
The low-temperature benefits of UV LEDs also extend the usage range in terms of substrates. Due to the low heat generation, UV LEDs support curing on surfaces such as wood, metals, ceramic tiles, plastics, glass, and plastic for 3D textured printing. Pinning of successive layers allows textures that provide for depth and realism. Additionally, curing of adhesive or coating in successive layers provides for better adhesion and flow control.
Projecting UV-LED curing
2014 will see a continued rapid increase in UV-LED adoption along with a number of new UV-LED applications where traditional curing solutions are not practical. Advanced display technology such as flexible, high-resolution organic LED (OLED) and high-speed and dimensionally-precise additive manufacturing will both benefit from the precise energy delivery and low heat-load capability of the UV-LED systems. Undoubtedly, additional applications will emerge as the UV-LED ecosystem advances. Materials formulators will have an expanded choice of their key constituents including monomers, oligomers, resins, and photo-initiators exclusively developed for LED's characteristic UV output.
Regulator issues will also drive the technology forward. Legislative and non-governmental organizations worldwide continue to address concerns around products containing mercury. The European Union's "Reduction of Hazardous Substances" (RoHS II) places emphasis on finding suitable alternatives to mercury-containing devices while the United Nations' UNEP program targets the removal of mercury. UV-LED lamps today offer cost-effective and capable solutions for the majority of curing requirements.
---
BILL CORTELYOU is president and CEO of Phoseon Technology.
LINKS
---
Relative to visible LEDs, UV LEDs are a quiet market at only $30 million, yet recent breakthroughs in radiant power and intensity have enabled the displacement of mercury-vapor lamps in applications including UV curing and counterfeit detection.
Sensor Electronic Technology Inc reports that LEDs in the UVB spectral band can double the shelf life of refrigerated produce after a study based on strawberries that was conducted with the US Department of Agriculture.
A new methodology to design and manufacture optics for LED lighting was presented at the Bregenz, Austria LED professional Symposium and explained in detail in various workshops.
LED Engin has announced the Gen 2 family of ultraviolet (UV) LEDs that radiate in the 365-nm band and that target curing applications for industrial, life science, and other uses. The company asserts that the LEDs deliver four times the power density of competing UV LEDs.