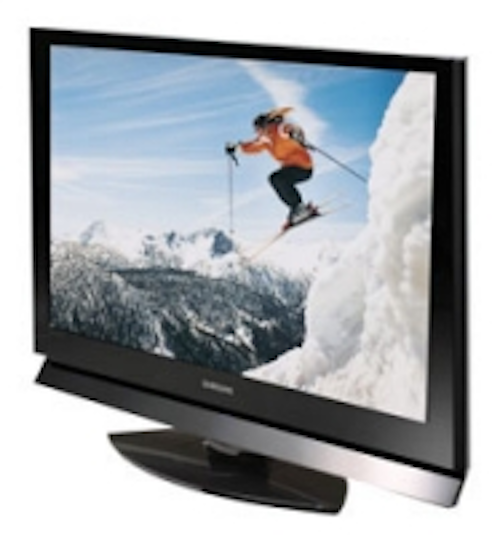 Samsung has developed an improved approach for backlighting LCD TVs using LEDs, according to the Korean
ETnews
website.
The digital media division of Samsung has joined with Cheil Industries, a Samsung subsidiary, to develop an LED-based LCD TV backlighting unit (BLU) with lower weight and thickness than existing products.
The new approach uses red, green and blue LEDs located around the edge of the backlighting unit, in combination with a special light guide plate technology from Cheil Industries to ensure uniform color mixing and light distribution.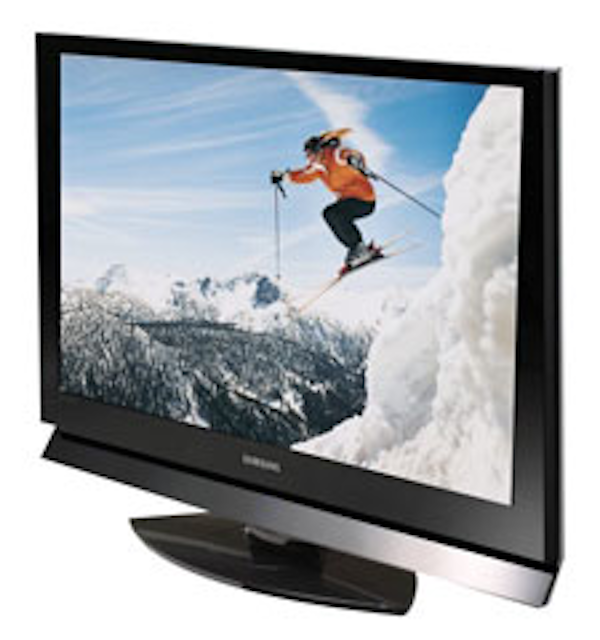 Samsung 46-inch LCD with LED BLU
Large LCD TV panels with LED backlights introduced by Sony and Samsung have used high-power RGB LEDs distributed across the backplane of the LCD display. However, these have suffered due to the thickness, weight and power consumption of the BLU. Sufficient space is required between the LEDs and the LCD panel to allow optical mixing of the R,G,B light to produce white.
In contrast, small and medium LCD panels, ranging from those found in mobile phone handsets to laptops such as some Sony Vaio models, use white LEDs distributed around the edges of the panel.
Samsung's new approach is expected to reduce the size and weight of the BLU, with a target thickness of 12 mm. This could halve the thickness of LCD TVs to around 4 cm.
Cheil Industries has developed a patterned acrylic light-guide plate that requires fewer LEDs along its edges to provide high luminance.
Samsung expects to use these BLUs in 21-, 26- and 32-inch LCD TVs and monitors. For a 32-inch LCD TV, a luminance of 13,000 nit could be achieved by using 100 red, green and blue LEDs attached to both sides of the BLU.
The technology will reduce the energy consumption by 150 W, and will achieve a price target of 50% of the current CCFL-type LCD TVs.
CCFL maker Delta enters LED backlight development
In related news from Taiwan, Digitimes reports that Delta Electronics has set up an R&D team to develop LED backlight technology and has already delivered some samples to customers, according to company chairman Bruce Cheng.
Delta says that LEDs are still less competitive than cold cathode fluorescent lamps (CCFLs) in terms of production cost and heat issues. The company plans to first develop LED-based small-size LCD panel backlight units (BLUs) for use in automotive applications, said Cheng.
LEDs should continue to face difficulty in replacing CCFLs as a major backlight source for general LCD displays for the coming four to five years, Cheng commented. However, as LEDs are seen as the future technology for mainstream backlights, Delta considers its initial investments in the area as a first step in a long-term investment.
In March 2006, Delta set up a joint venture with Chi Mei Optoelectronics (CMO). Delta-CMO Optoelectronics aims to develop flat fluorescent lamp (FFL) technology for LCD panel BLUs, and can now produce above 32-inch LCD panel BLUs based on mercury-free technology, Cheng said, mainly targeting the LCD TV market.