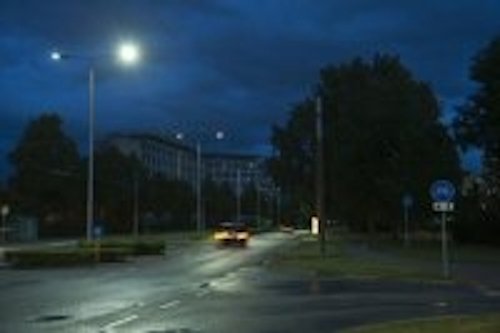 Philips' lighting sales in the third quarter of 2012 grew by 4% on a comparable basis over the same period in 2011, reaching EUR 2.139 billion ($2.77 billion). The company said that the changes were driven by double-digit growth at Lumileds and Automotive, and low-single-digit growth at Light Sources & Electronics.
LED-based sales grew by 51%, and now account for 24% of total lighting sales for Philips. This puts the value of LED-based sales at just over EUR 500 million (around $650 million) for the quarter.
In comparison, Cree's latest quarterly revenue was $187.5 million for LED products, and $108 million for lighting products (some but not all of which are LED-based), or $295.5 million in total.
Philips' earnings before interest, tax and amortization (EBITA) margin for the quarter was 2.2%, reflecting higher restructuring and acquisition-related charges as well as a loss on the sale of industrial assets. Excluding these items, EBITA amounted to 7.0%.
Among the lighting business highlights listed by Philips, the company said it would deliver more than 200,000 Master LED lamps to the Rezidor Hotel Group, which includes well-known brands such as Radisson. The project will be implemented in Europe over the next year.
Philips will also supply indoor and outdoor lighting for 2600 branches of ALDI, a retail store, in Germany, Belgium, France and Denmark. The company will also supply LED lighting to 139 stores of E-mart, a retail chain in South Korea.
Elsewhere, the Municipality of Arnhem in the Netherlands is to install Philips LED lighting over a four-year period. Around 2300 street lights on the city's major roads will be fitted with dimmable LED lamps, in a measure designed to achieve energy savings of some 47%, equivalent to 500,000 kWh a year. The investment will be recouped through the reduced costs of energy consumption, maintenance and lamp replacement.
Connected public lighting
Philips and networking company Cisco have shared their joint vision for connected public lighting for cities in a paper entitled "The Time is Right for Connected Public Lighting within Smart Cities."
The paper highlights the importance of lighting to help create a livable city, and the opportunity to save energy by implementing energy-efficient LED lighting.
Four trends are creating challenges for city leaders; these are the growth of urbanization across the globe; surging demand for energy and resources; the desire of cities to establish a strong identity; and growing connectivity, with its associated opportunities for intelligence and control.
While the switch to LED lighting can provide huge benefits, this is not enough on its own, say the companies. Adaptive, interoperable lighting systems are thus required to "bring energy savings to a next level."
Cisco and Philips are developing new concepts and innovations around network-enabled LED street lighting, including widespread education; development of new and powerful business ecosystems; and proofs-of-concept with leading cities.
The two companies are also looking at how extra benefits can be derived in cities by connecting public street lighting to the Internet and other IP networks, which can be expected to add significant incremental benefits to stand-alone LED lighting.
The paper also introduces the concept of total value of ownership (TVO), which goes beyond the cost-based analysis of total cost of ownership (TCO). For example, TVO looks at benefits for cities such as jobs created and improvements in livability.
The paper argues that cities should invest in infrastructure that is intelligent and centrally operated, using networked data-collection devices, sensors and metering systems. The infrastructure should be able to respond to interventions, such as adjusting the level of street lighting based on meteorological conditions.