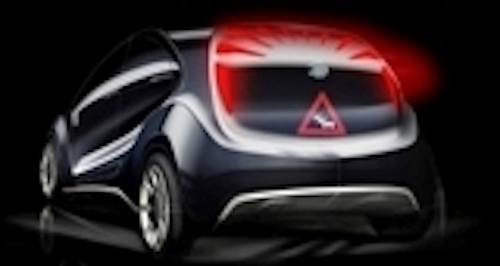 Features:
LIGHTING
Asking the right questions helps to educate customers and suppliers alike
Awareness and education are key aspects of market transformation, and there are now a number of tools to help improve the purchasing process, writes Brian Owen.
OLEDs
OLED lighting set to take off in 2011
As companies begin small-volume production and address various challenges, OLED lighting looks to be well-suited for a range of applications, writes Jennifer Colegrove.

STANDARDS
LED lighting standards and guidelines are now building
on a firm foundation
Standards established in 2008 are being used in guidelines such as Energy Star criteria, and many other standards are in development on a global basis, as Kevin Dowling describes.

DESIGN FORUM
Optimized control schemes improve LED driver performance
A simplified control scheme built around an optimized HB-LED driver results in rapid start-up for good dynamic brightness control and other advantages, writes Peter Tod, principal systems engineer with Allegro MicroSystems Inc., Worcester, MA, USA.

OPTICS
Injection molding technology creates quartz glass components for UV-LEDs
A sol-gel molding process can replace the time-consuming and expensive grinding and polishing steps required to produce customized quartz-glass optics for UV-LEDs, writes Michael Baer.

THERMAL
LED system design improves with optical and thermal performance verification
The ability to quickly and easily produce accurate optical and thermal measurements for LED devices has a major positive impact on the system design process, says James Petroski, a research associate with GrafTech International, Parma, OH, USA.

Columns/Departments:
NEWS + VIEWS
Zumbotel joins Philips' licensing program
Molex and Leviton offer LED lighting modules
LED makers extend performance boundaries
FUNDING + PROGRAMS

Solid state lighting projects win $26 million in DOE funding
DOE updates plans for SSL R&D
LAST WORD
Changing times ahead for large-area LED display manufacturers
Small manufacturers of large-area LED displays should form a consortium and develop a Common Module Approach, says Peter Pihos, partner of EDG Research & Consulting.