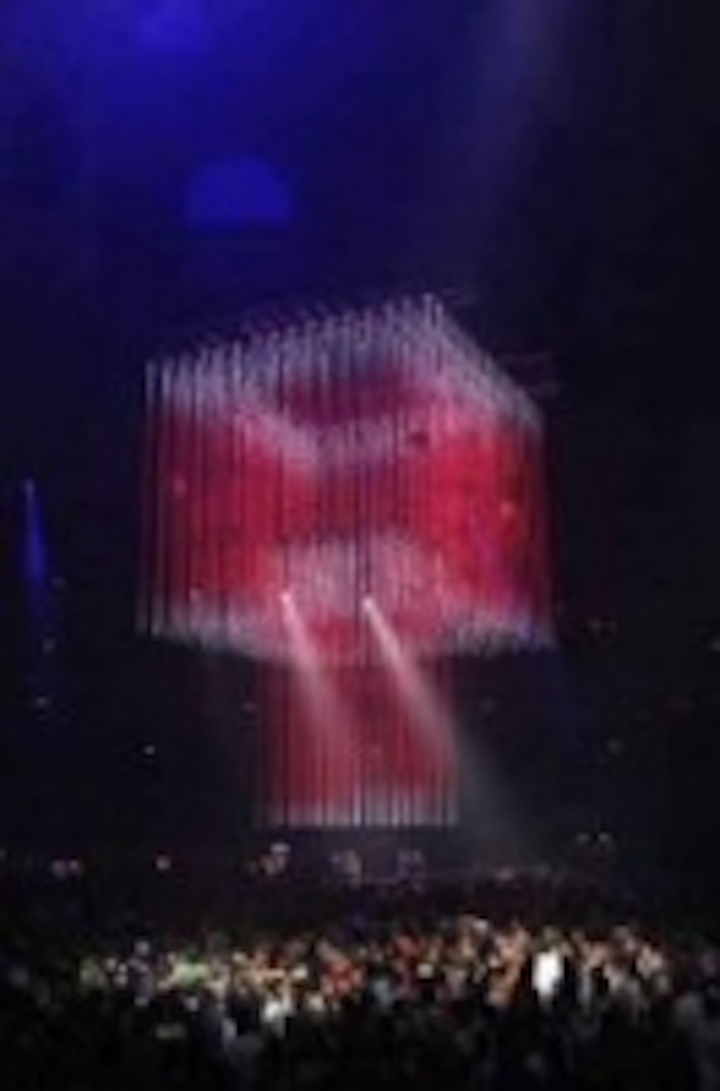 GLP German Light Products GmbH has announced the acquisition of all assets of G-LEC GmbH, with immediate effect. Based in Ötigheim, Germany, G-LEC is best known as the developer of semi-transparent LED video displays.
Formed in 2001, G-LEC provides display systems to the entertainment and architectural markets. GLP says the acquisition has "ensured the continuity of the innovative and pioneering technology for which G-LEC is renowned, while the association of the two companies echoes the converging use of lighting and video technologies."
GLP is a leading manufacturer in the professional lighting market, and offers a range of products including its "impression" moving-head LED fixtures.
The acquisition covers all aspects of G-LEC's business, including its full portfolio of intellectual property.
G-LEC, now a fully owned subsidiary of GLP, has discontinued all rental activity and will focus on selling the G-LEC product range through the company's existing offices, as well as new sales channels.
GLP says that all owners of G-LEC products, whether for sales or rental, will continue to receive the same high level of service and support, from the same G-LEC staff, as before.
Lars Wolf, founder of G-LEC, said: "I am delighted that the future of G-LEC has been safeguarded and that it will continue to develop new products to meet the growing need for visual solutions."
Kasper Gissel, Director of GLP, said "This is a perfect match for GLP and part of our long-term business strategy to supply innovative solutions to both the lighting and visual effects markets.
"Bringing the G-LEC product range under the umbrella of GLP enables us to increase manufacturing efficiencies and bring product pricing to an even more competitive level, without compromising any aspects of product quality."