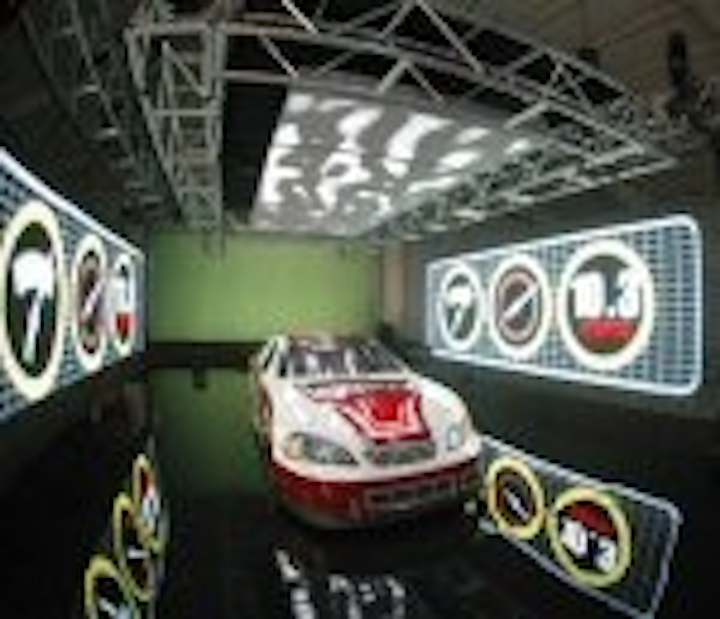 Kino Flo, a leading manufacturer of lighting for film and television, has announced a strategic partnership with Element Labs that is designed to bring intelligent LED lighting into the professional lighting industry.
Element Labs' Kelvin Technology Series LED-based lighting system will be available for rent through Kino Flo in September 2007 (see Element Labs enters film and video market (May 2007).
"By combining Element Labs' advancement in LED technology with Kino Flo's industry experience we look forward to developing tools that will further advance the art of filmmaking," says Kino Flo president and founder, Frieder Hochheim.
Element Labs describes the Kelvin Technology series as a major advancement in the application of LEDs to create intelligent, controllable lighting. It provides variable color temperature and maintains a color rendering index (CRI) of 95 between 3200 K and 6500 K. It also offers Digital Gelling™, the ability to dial in a desired theatrical gel, and the option to save, recall, and clone a series of lighting parameters. Initial product offerings from Element Labs include the Kelvin TILE™, the compact Kelvin BRICK™, and the Kelvin PAINTBOX™ remote control unit.
"Element Labs is honored to be partnering with the leader in film and television lighting," says Nils Thorjussen, CEO and president of Element Labs. "Cinematographers and gaffers look to Kino Flo for state-of-the-art technology and Element Labs is proud to contribute its cutting-edge LED innovation to their product offering."
Element Labs lights ESPN NASCAR shoot
Element Labs fixtures were used recently to light a fast-paced, two-day shoot of 39 NASCAR drivers for ESPN's NASCAR coverage.
Four Kelvin Technology Series fixtures positioned around the set and 10 Versa Banks suspended from the "ceiling" provided the lighting, while 192 Stealth panels were used for the video backdrop.
Director Jeff August of Jump Studios said "STEALTH gave me all that I was envisioning for this shoot. It offered me and my design team endless graphic possibilities that in the end would be more dynamic and real than another green screen composite.
"Creatively the Kelvin series products and the STEALTH screens were liberating: the ability to instantly dial in the color temperature you want for a specific shot or to quickly adjust the aspect ratio of your video playback is absolutely amazing. It definitely unlocks your creative thinking and opens you up to infinite possibilities. This was really a great first experience. We can't wait for the next one."