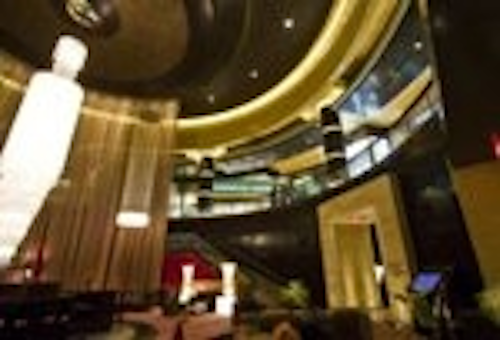 Lynk Labs Inc.
, a leading supplier of AC-LED packages, assemblies, modules and AC-LED lamps has provided RedRock Casino's accent and cove lighting in Las Vegas using the company's GeoLite line of AC-LED Festoon replacement lamps.
The project, managed by Nedco Supply in Las Vegas, included cove and accent lighting throughout the casino and used 15,000 Lynk Labs AC-LED Festoon lamps, according to Susan Larson, Director of Sales at Lynk Labs Inc.
The 0.5W AC-LED Festoon delivers the equivalent amount of light of a standard 5W xenon festoon at one-tenth of the power. The AC-LED lamp lifetime is 30,000 hours, compared with 1000 hours for the xenon alternative.
"This 0.5 watt AC-LED lamp was a simple and seamless retrofit solution for us in the existing low-voltage 12VAC embedded infrastructure existing throughout the casino," said Curtis Saunders of Nedco Supply.
"These AC-LED lamps were easily installed into the existing lamp sockets, operate with the existing 12VAC transformers and dim on the existing dimmers in the casino," said Curtis.
"The return on investment for this retrofit was under 12 months on energy alone (75 kW reducing to 7.5 kW). If you included man hours and lamp replacement cost, the retrofit paid for itself as soon as it was completed!" Curtis added.
Lighting distributors and contractors are faced with many complexities as they develop solid-state lighting strategies. Lynk Labs claims that its AC-LED technology reduces these challenges and complexities by offering true "Plug n' Play" AC-LED lighting systems that simplify or improve system integration, reliability, thermal management, weight reduction and lighting-system scalability for the AC-voltage lighting infrastructure.
"The GeoLite Festoon AC-LED lamps work on several forms of standard festoon sockets and are available in 12VAC and 24VAC with CCT values of 2700K, 3000K or 4000K," adds Susan Larson.