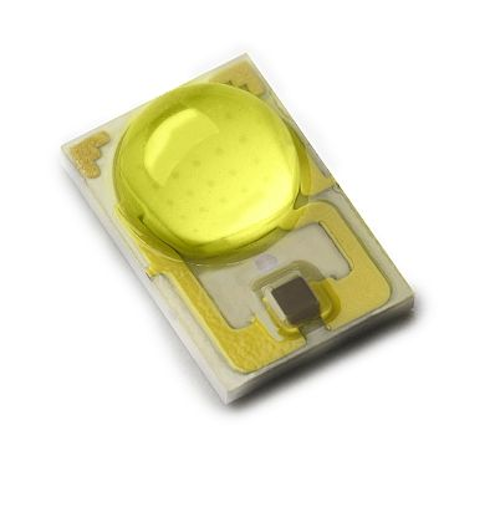 Philips Lumileds announced two new LED families leading into Strategies in Light 2014 (SIL) and is demonstrating its latest technology in an SIL booth with color-tunable technology front and center. The company has announced a 200 lm/W version of a lime-green LED in the Rebel ES family targeted at color-tunable solid-state lighting (SSL) developments. The company also added the Luxeon MZ LED family for directional applications that can deliver center beam candle power (CBCP) in the 50,000-cd range.
It was Lumiled's lime-green LED technology that in large part enabled the development of the color-tunable Philips Lighting Hue lamp. The lime color is closer than deep green to the black-body curve and the LEDs enable Hue to hit a range of white CCTs near the curve with CRI maintained in the 85 range.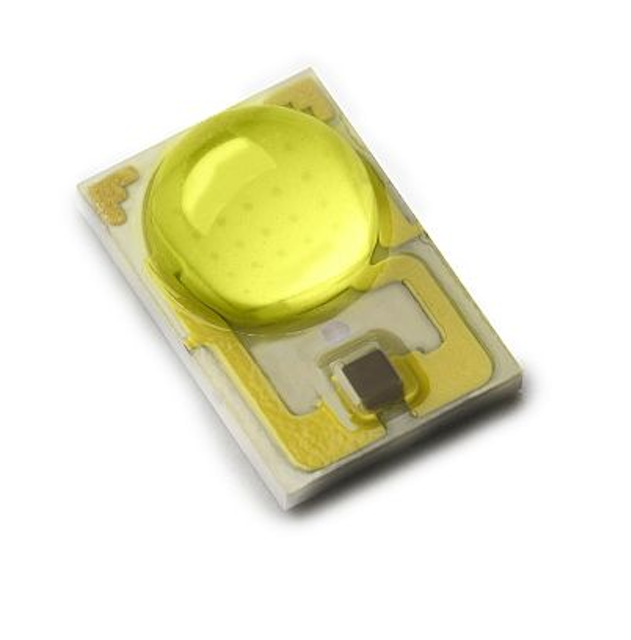 Philips Lumileds launches new lime LED and multi-emitter package, demos at SIL
"This really represents a new frontier in lighting, because Luxeon Rebel ES Lime emitters can be combined with other Rebel color and white emitters to achieve higher CRI and R9 combinations than any previous generation emitters or arrays," said Rahul Bammi, vice president of product management at Lumileds.
Lumileds uses a blue emitter with a proprietary lime phosphor to deliver an LED with efficacy far above what has been available in other green LEDs. The new Rebel ES lime LED hits new heights at 200 lm/W at a drive current of 350 mA and operating temperature of 85°C.
Lumileds said that the new LED can enable SSL products with CRI above 90 and R9 values for saturated red above 90. That quality level, especially at warmer CCTs, is again due to the lime color and the fact that it enables the use of more-efficient red LEDs that don't waste energy above the human sensitivity range.
On the SIL exhibit floor, Lumileds featured a demo that showed off the capabilities of the lime, red-orange, and royal-blue LED mix used in Hue. The booth also included a look at the company's product range including mid-power LEDs to chip-on-board (COB) products.
Lumileds Luxeon MZ

On the opening day of SIL, Lumileds announced the new Luxeon MZ series that is a follow-on to the Luxeon M. The four-emitter LED is in a traditional discrete package with a 4.2-mm light emitting surface (LES). For applications such as spot or down lights, the family spans the range of 600 to 1000 lm.
The Luxeon MZ LEDs are compatible with the Luxeon M family in terms of footprint and performance. But the new product is specifically designed to produce a narrow beam whereas the prior was intended for street lights and industrial applications.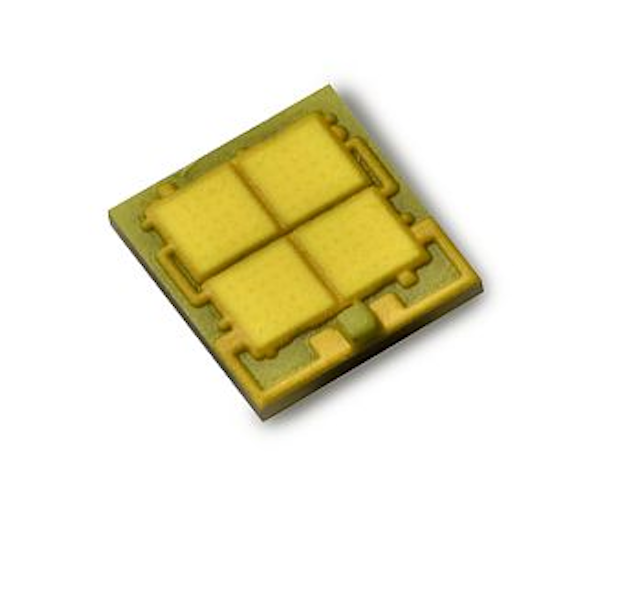 "With the LUXEON MZ in combination with LUXEON M, designers can create two solutions with one optic and one PCB, thereby lowering overall costs," said Emmanuel Dieppedalle, senior vice president at Lumileds. "Our customers are already designing platforms with Luxeon M and Luxeon MZ to create multiple SKUs using less engineering resources."
The MZ family has a forward voltage of 11.2V. In an MR16 application, Lumileds said that the LED will deliver the aforementioned 50,000-cd CBCP. Lumileds will offer the products over the range of 2700 to 6500K CCT, and at 70, 80, and 90 CRI.