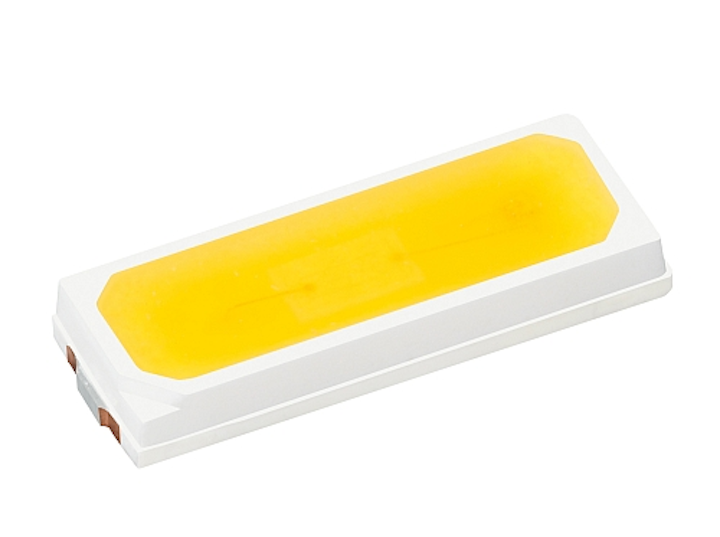 Osram Opto Semiconductors has announced the Synios E4014 family of mid-power LEDs intended to provide functional and aesthetic lighting in applications ranging from white goods to vehicles. The mid-power LEDs have a low -- 0.57-mm -- profile and the package is optimized for coupling the flux output into light guides for a variety of consumer, industrial, and transportation needs.
Related article: Osram exec answers questions on LEDs for lighting, previews SIL session

As the model number implies, the new Synios LEDs have a 4×1.4-mm footprint. Osram packages the LEDs in plastic, although the company said the robust encapsulation provides reliable long-term operation in terms of lumen and color maintenance at 0.5W operating levels. Indeed, the LEDs are rated for 50,000 hours of life.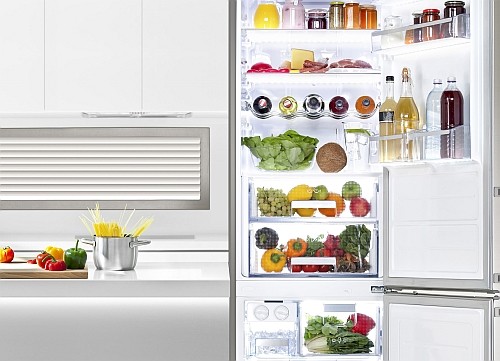 Among the target applications are refrigerators such as the nearby photo demonstrates. The LEDs and light guides provide stylish shelf illumination that is also extremely functional.
"White goods appliances are not typically known for their premium lighting design," said Gary Schneider, program manager at Osram. "The new Synios is ideal for enhancing the look of household appliances and for meeting the more demanding requirements of enhanced lighting design."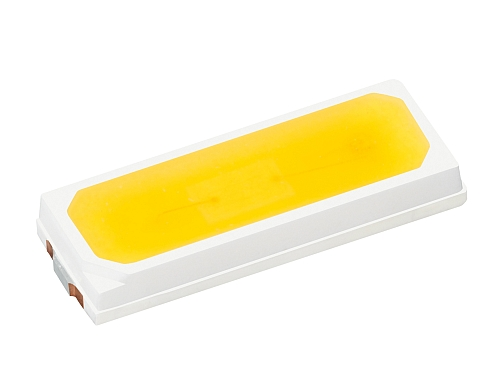 Osram Opto Semiconductors has announced the Synios E4014 family of mid-power LEDs
Osram also expects the LEDs to find usage in applications such as automotive and in buses or trains -- applications where light guides are regularly used as an element of the lighting design. The application space also includes display backlighting.
Related article: Osram adds LEDs for auto rear lighting, moves color production to 6-in line

The Synios LED package delivers a 120° beam and 41-lm output at 100 mA of drive current. Osram offers the LEDs with a CRI of 80 that the company says is a good match for the intended applications. The LEDs are available in a choice of 4000K or 5000K CCTs.