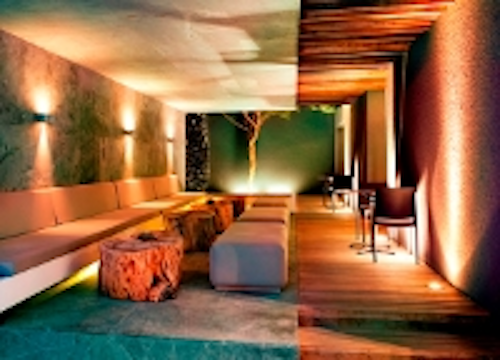 Osram Opto Semiconductors has announced the Soleriq S 13 family of chip-on-board (COB) LEDs that delivers 1500 lm from a light-emitting surface (LES) that measures just 13.5 mm in diameter. Osram intends the LED primarily for use in solid-state lighting (SSL) retrofit lamps and luminaires designed to replace high-wattage halogen spotlights.
Osram offers the new family over a range of CCTs from 2700–6500K with a 3000K version delivering typical efficacy of 100 lm/W. The available warm-white CCT and minimum CRI make the LEDs suitable for target markets including retail, restaurant, and luxury residential where color quality is extremely important.
"The Soleriq S 13 is an ideal fit for the hospitality and home lighting sector because, in addition to its high brightness, it covers a wide range of color temperatures," said Marc Dyble, product marketing manager for SSL at Osram. "Additionally, the color rendering index for all color temperatures is over 80. As a result, the S 13 significantly expands the application portfolio of the Soleriq LED family, whose existing E 30 and E 45 versions are designed for downlights."
The Soleriq S 13 is indicative of a growing trend toward COB LEDs with smaller LES diameter and smaller packages that enable use in lamps and compact luminaires. For example, Cree recently added COB LEDs with 6- and 12-mm LES diameters. The smaller LES enables tighter beams while efficacy gains still enable high-lumen designs.
Osram noted that the COB LED simplifies product design since the developer has to deal with a single LED component. The thermal, optical, and electrical elements of an SSL product are simplified with COBs although the components don't offer beam control as tight as what can be achieved with individual emitters. The COBs typically offer tighter color binning because the LED manufacturer can mix individual emitters from multiple color bins in the package.
Osram said that its design organizes the individual emitters in a circle that simplifies the optical coupling to lenses or reflectors with lower optical losses. The design also allows SSL manufacturers to affix the LED into a product using glue, screws, or a solderless connector, so products don't require surface-mount manufacturing. Mechanically and optically, the LEDs are designed for compatibility with Zhaga specifications.