Carmanah to supply solar-powered LED shelter lighting systems
Carmanah Technologies Corporation has received an order for 150 i-SHELTER™ solar-powered LED shelter lighting systems to be installed in a North American city.
Oct 29th, 2004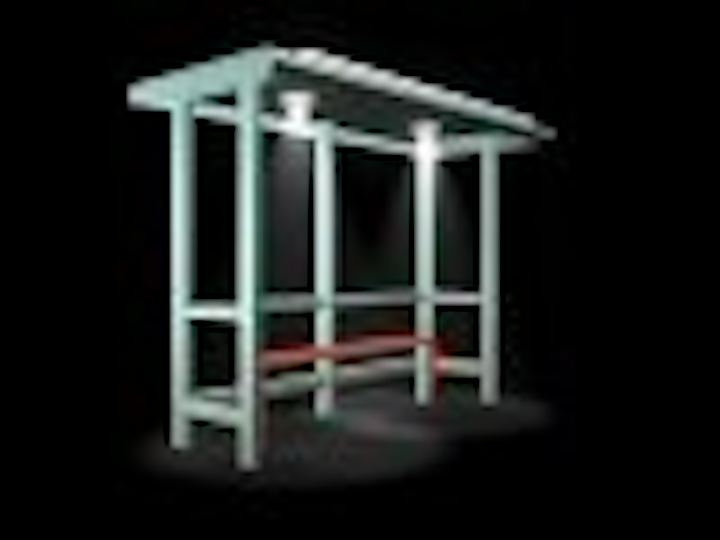 This order is part of a commitment by an outdoor advertising company to provide shelters and shelter lighting as part of a larger contract for outdoor advertising. The order is scheduled to ship in Q4 2004.
"Carmanah is supplying this order through one of the world's largest outdoor advertising companies," states Art Aylesworth, Carmanah's CEO. "It is a substantial advance for Carmanah's Transit Lighting Division to be selected as a technology partner for this project. We are optimistic that this is the beginning of a long and mutually prosperous relationship between our two companies."
Beginning later this year, Carmanah's i-SHELTER™ solar-powered LED lighting kits will be installed in new and retrofitted shelters at selected locations. The benefits of the i-SHELTER™ system include:
* Fast, simple and low-cost installation with no external electrical connections, power permits, or site remediation required
* No scheduled maintenance or ongoing operational costs
* Uninterrupted performance, even during major power outages like the August 2003 blackout
* Improved passenger comfort and safety leading to increased transit usage
* Off-grid power autonomy leading to reduced greenhouse gas emissions.
Carmanah's solar powered LED transit lighting products have received wide recognition for their unique integrated design and outstanding performance. In fact, the Company's i-STOP™ solar LED illuminated bus stop recently received the 2004 Award for Innovation from the Canadian Urban Transit Association (CUTA). For more information about Carmanah's transit lighting solutions, visit www.transitlights.com.