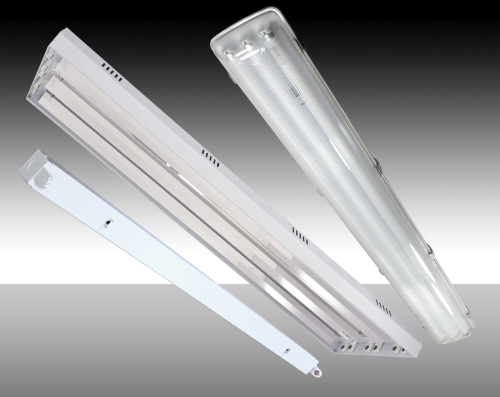 Replacing a fixture can ensure that LED tubes with internal AC/DC drivers meet safety requirements and carry valid UL ratings.
MaxLite has announced the Lamp Ready Fixture Series of linear fixtures that are specifically designed for use with LED-based T8 tubes that have an integrated AC/DC driver in the tube. The fixtures eliminate any uncertainty as to whether LED tubes can carry UL safety certifications and are appropriate for broad commercial deployment. But the requirement of replacing a fixture may eliminate the perceived solid-state lighting (SSL) retrofit advantage of simple tube-level upgrades.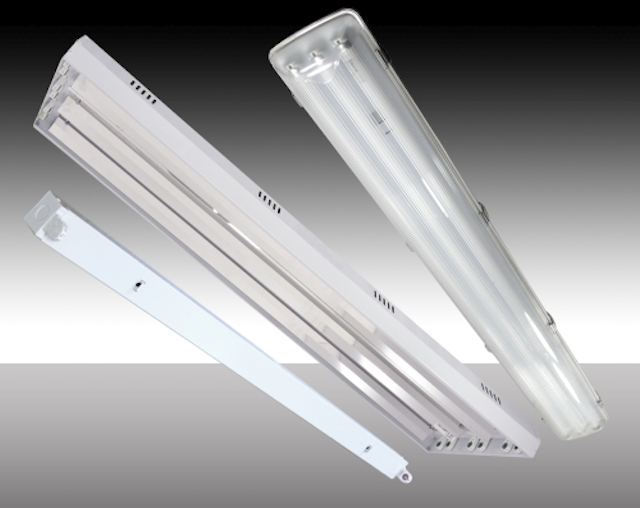 MaxLite delivers linear fixture designed for LED tubes
As we have covered previously, there are many approaches to LED-based retrofit tubes. We have a detailed feature article on the topic due in the coming days as part of our April/May issue. We last covered the technology in a feature article one year ago.

Probably the most prominent approach to LED tubes has been the architecture where installation requires bypass of the fluorescent ballast with the AC mains connected directly to the tombstone connectors on either end of a fluorescent fixture. More recently, companies have offered ballast-compatible lamps that can be installed directly into existing fluorescent fixtures. Both types were covered in the linked article and will be compared in the upcoming feaure.
UL has developed a standard and guidelines for LED tubes that require direct AC wiring. Such an upgrade would require the electrician installing the tubes to install a new UL label making it clear that the connectors carried the AC mains power. Utilities in some states, however, have begun to refuse to issue rebates on such products due to safety concerns. We covered some of those concerns in a prior article.

The MaxLite approach should assuage any concerns that utilities or market transformation programs, such as the DesignLights Consortium, have with AC/DC-integral tubes. Initially, MaxLite will supply the technology in the Vapor Tight, Utility Strip, and Linear Highbay fixtures that serve recessed-troffer and surface-mount fixtures. MaxLite said the technology will come to other linear-fixture lines later this year and that all of the products are designed to work with the company's LED tubes that include integrated drivers.
"Contractors are often faced with fluorescent fixtures of varying ages and conditions on a job that must be either modified, or replaced, to comply to UL and building code standards," said MaxLite indoor product marketing director Pat Treadway. "We found that many MROs [maintenance, repair, and overhaul projects] were avoiding the adoption of LED T8 lamps because they were uncertain whether bypassing a ballast keeps the original UL product listing intact. Our new Lamp Ready Series was designed to remove that barrier by introducing a low-cost, complete fixture solution that is an easy choice over a modified fluorescent fixture that may not be UL-listed for LED use."
Still, the question remains as to why a facility manager or building owner would stick with tube-based fixtures if the fixture must be replaced in any case. The advantage to tubes is a simpler retrofit. But the US Department of Energy (DOE) continues to report that LED tubes trail the performance of integral, LED-linear fixtures, although the tubes are improving.

Perhaps the sheer volume of LED-based tubes will make that form factor the lowest-priced option for commercial and industrial SSL projects even when fixture replacement is required. There may also be scenarios in which a facility wants to pursue a tube-based retrofit, but in which some parts of a building with newer fixtures with electronic ballasts may use ballast-compatible tubes while other parts will be best served by fixture replacement. In any event, MaxLite has clearly been driven by customer demand to bring the Lamp Ready Series to market.