April/May 2011 issue of LEDs Magazine
The April/May 2011 issue of LEDs Magazine is now available.
Apr 27th, 2011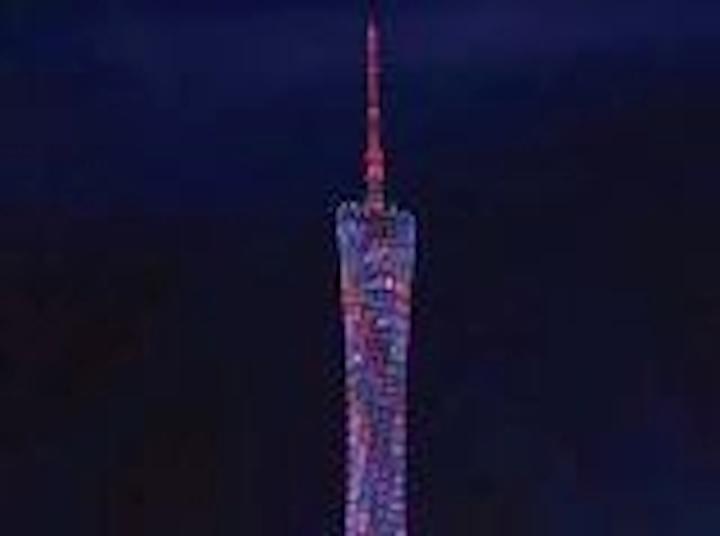 Visit our magazine page to access all issues of LEDs Magazine (requires FREE subscription to download the PDF file).

+++ Cover +++
LED light sources at specific wavelengths offer optimal performance in horticulture – see page 51. Photo: Osram Opto Semiconductors.

+++ Features +++
SIL CHINA
SIL China focuses on market expansion
China is undergoing dramatic growth both in the manufacture of LEDs and LED-based products, and as a huge consumer of solid-state lighting. The first SIL China event will cover market expansion with an East Meets West theme, says Maury Wright.
STRATEGIES IN LIGHT
Progress continues but challenges remain
In the second part of our review from Strategies in Light 2011, Tim Whitaker discusses the views of lighting designers, LED market adoption factors, the LightSavers program, light guide technology, and more.
STRATEGIES IN LIGHT
Reporting from the Lighting track
The LEDs in Lighting track at the 2011 Strategies in Light conference afforded the opportunity to hear about color science, energy efficiency, dimming, digital control, retrofit lighting and other SSL topics, says MAURY WRIGHT.

CHIP DESIGN
High-voltage LEDs for indoor retrofit lamps
High-voltage (HV) LEDs have a turn-on voltage that is closer to the mains supply than conventional high-current LEDs. This eliminates components, notably the driver, and offers other advantages, as Epistar's ALEXANDER WANG explains.
HORTICULTURE
Precise LED wavelengths spur plant growth
Light sources such as LEDs with emitted energy centered around specific wavelengths may offer optimal performance in horticulture, outperforming broad spectrum sources such as HPS lamps that are widely used in greenhouses today, explains MAURY WRIGHT.
RUSSIA
Russia launches LED industry association
The LED lighting industry in Russia is becoming more mature as the country seeks to develop a vertically-integrated manufacturing infrastructure. LEDs Magazine spoke with EUGENE DOLIN, the CEO of a newly-formed LED industry association in Russia.
ENERGY STAR
Navigating the Energy Star maze
UL's Matthew Sallee answers pressing questions on energy efficiency and Energy Star certification that lighting manufacturers must understand to bring products to market successfully.
LIGHTING DESIGN
NRC-IRC imagines the future of SSL in offices
LED technologies require thorough investigation before they can be fully implemented in office environments, as ERHAN DIKEL and JENNIFER VEITCH explain.
STANDARDS
LED safety standard UL 8750 requires clarity
There is still some clarity needed in how UL 8750 addresses safety requirements for packaged LED components, which can even affect the choice of encapsulation materials, writes JIANZHONG JIAO.
LED FABRICATION
Manufacturing software is key as volumes grow
As LED demand grows rapidly, automation software and process control can get more from current manufacturing lines, and this can be as important as getting new lines up and running quickly, as PHIL WALKER explains.
CASE STUDIES
SSL applications in warehouses and carparks
Groom Energy has installed LED-based lighting networks in three cold-storage warehouses, with four more planned. Lumetech Group and Lighting Science Group have also retrofitted five downtown-Dallas parking garages with LED-based lighting, explains MAURY WRIGHT.
COMPATIBILITY
Part 5: Who shares the responsibility for testing?
Part 5 of PHILIP KEEBLER's series on compatibility explains that LED lighting manufacturers share responsibility for implementing robust products that can withstand disturbances and work in a compatible manner with the nuances of the power grid.
DESIGN FORUM
Designing reliable LED power supplies
The use of quality components, proper component derating and tightly-controlled manufacturing processes all contribute to the design of LED power supplies for long life and high reliability, explains DAVID COOPER.
LAST WORD
An epic year for the LED industry?
2011 could be a watershed year in the maturation of the LED industry, and intellectual property and new private companies will play a key role, says DENNIS COSTELLO, Managing Partner of Braemar Energy Ventures .p>



+++ Columns/departments +++

COMMENTARY
LEDs promote health in plants and humans

NEWS + VIEWS

Siemens plans Osram IPO, appoints new CEO
Texas Instruments to acquire National Semiconductor
Bridgelux reports R&D results for GaN-on-silicon
Osram and Cree sign LED patent-license agreement
LEDs play an increasingly vital role in life-science applications…and more
FUNDING+PROGRAMS
DOE municipal consortium posts draft street-lighting specification
FOCUS ON