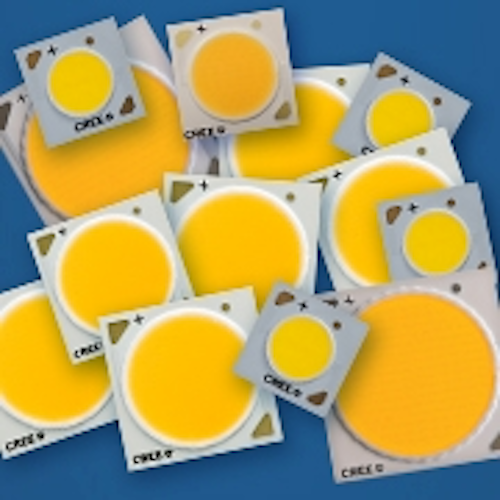 Cree, Inc. (Nasdaq: CREE) announced 3Q fiscal 2014 revenues of $405 million, a 16% increase from its year-ago sales but down slightly from its all-time record of $415 million in Q2. Meanwhile, in its 1Q 2014 release, Royal Philips (NYSE: PHG, AEX: PHIA) reported that its lighting division increased its LED-related lighting sales by 37% over last year at this time. Philips Lumileds and LED lighting sales account for a third of Philips' lighting revenues overall.
Cree results
Cree announced its 3Q 2014 revenues of $405 million, which were off 2% from the company's all-time-high revenue level of $415 million reached in fiscal 2Q 2014. The 3Q revenue level represents a 16% increase from the 3Q 2013 revenues of $349 million, which were then 20% above the 3Q 2012 level. Net income (GAAP) for the fiscal 3Q 2014 was $28 million, up 27% from last year's $22 million.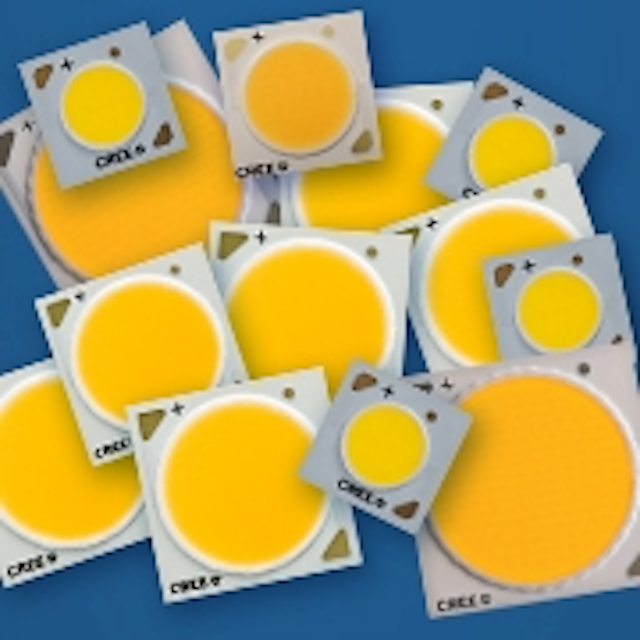 Financial news: Cree 3Q revenues up 16% from year ago, Philips 1Q LED-based lighting revenues up 37% year-over-year
Cree's CXA arrays target CMH replacement applications.

"Fiscal Q3 was a solid quarter as revenue and operating income were in line with our target range and the business is well positioned to grow in fiscal Q4," stated Chuck Swoboda, Cree chairman and CEO. "These results once again demonstrate our ability to deliver strong operating results while continuing to make longer-term investments in new technology and building the Cree brand."
Swoboda pointed to several product announcements in recent developments that the company believes will fuel growth in the coming months. These include Cree's 100W-equivalent bulb; the CXA LED array, which targets the replacement of ceramic metal halide (CMH) lamps; and the XLamp XB-H LED, a high-power LED that is optimized to deliver high lumen output from a small LED footprint.

Philips results
Royal Philips announced its 1Q 2014 revenues of EUR 5 billion with an operating income of EUR 368 million. Sales in the lighting division were flat but the Philips Lumileds division experience doubled-digit growth in the first quarter over 4Q 2013. CEO Frans van Houten stated, "At Lighting, LED-based sales grew by 37%, and we are encouraged by the positive reception given by our customers to our broad range of new connected lighting solutions demonstrated at the Light+Building trade fair in Germany."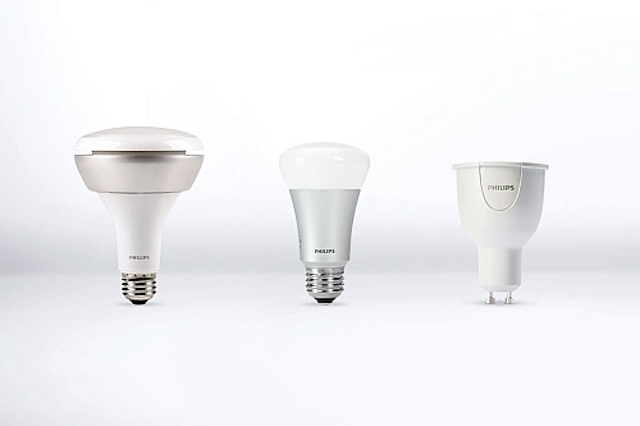 Philips Hue BR30, A19, and GU10 lamps are controlled via iOS or Android devices.

Eric Rondolat, CEO of Philips Lighting, said, "In 2013 our industry experienced a huge transformation as the shift to LED lighting gathered pace… Going forward, we will accelerate the drive to LED and help our customers to realize the benefits of intelligent connected lighting, serving both consumers and the growing professional market for integrated systems and services."
Some of the recently introduced products from Philips Lighting and Lumileds include 75W and 100W equivalent bulbs; the LUXEON COB family for high CBCP spotlights; and LUXEON Lime, the high-efficiency LED technology behind the Hue bulb.