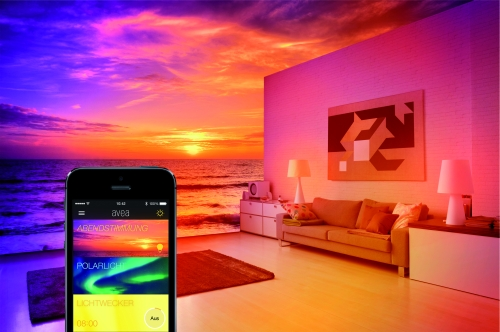 Bluetooth Low Energy wireless network enables seamless connection between smartphones and Avea tunable lamps without the requirement for a wireless bridge.
At the consumer-electronics-focused IFA 2014 tradeshow taking place in Berlin later this week, Elgato will launch the Avea tunable LED A-lamp based on the Bluetooth Low Energy (BLE) wireless interconnect. Elgato becomes yet another company focused on apps and smart devices to turn its attention to solid-state lighting (SSL) as part of the evolving smart home equation. Avea sells for $49.95 and is available on the Elgato website and from retailers listed on the site.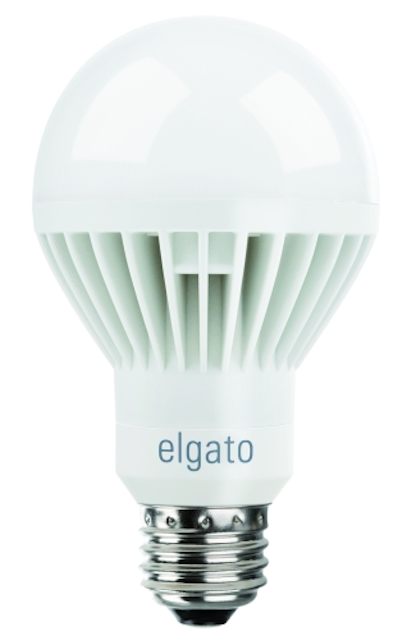 The 7W Avea lamp can produce 430 lm at 3000K CCT. Moreover, the lamp includes the ability to deliver seven dynamic color scenes meant to evoke settings ranging from sunrise to tranquil nighttime environments. The lamp also supports a wakeup function that slowly brings the light level up for a gentle awakening experience.
Control of the Avea lamp is handled via Apple smartphones and tablets. We would guess that the company will also add support for other devices such as Android-based phones and tablets, which account for more than 50% of the market, but Elgato has not yet promised such support.
Elgato is far from the the first company to announce a BLE-based lamp, although the usability of such products remains unclear. The technology makes sense for commissioning SSL products without question. For example, Hubbell Lighting announced such capabilities in luminaire products at LightFair 2013. Lighting Science Group showed Bluetooth-based retrofit lamps at the same trade fair along with other companies.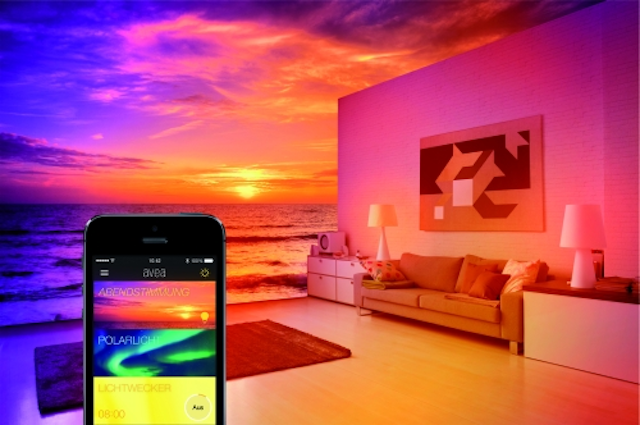 Elgato announces Bluetooth-enabled LED A-lamp with tunable colors
BLE offers the benefit of connecting smart devices and light bulbs simply without any wireless bridge required. But therein lies the problem. When the smart device leaves the room, so does the control beyond any scenes preloaded into the lamp or luminaire. With technologies such as ZigBee and the requisite wireless bridge, you have a persistent connection to the lamp via the Internet. Indeed, Philips has proven the viability of that technology with Hue.

More recently, GE Lighting established a new level in terms of low cost of entry for a wireless lamp. You can buy a bridge and two dimmable white LED lamps for $50. The company already offers a range of white-light products including PAR lamps, and we'd expect color-tunable products to follow.
Time will tell as to whether the BLE-based lamps will find a viable place in the market. Elgato in particular faces several challenges. The lamp is only the equivalent of a 40W incandescent model in terms of white light output. It's priced on the high side for a BLE-based lamp. And the compatibility issue looms in terms of Android and other devices. But the lamp does offer a respectable 25,000 hours of life. And the Elgato BLE implementation allows a user to control ten lamps form one smart device.
Long term, BLE would have a more viable opportunity in lighting were the technology extended to support mesh connections. Samsung proposed just such an extension at LightFair this year. But there is no official standard effort underway to promulgate such an extension.