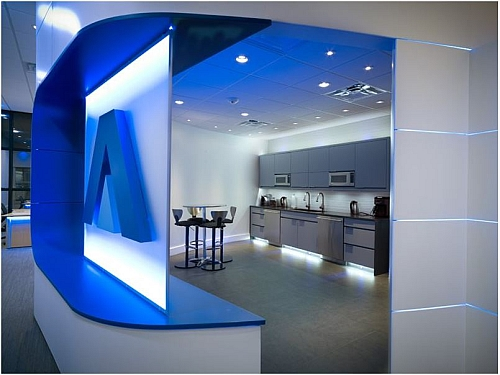 LED lamp and luminaire specialist folds its Microlights unit, readies a new "Lighting 3.0" entity to leverage Gooee IoT technology.
LED lighting specialist Aurora Group has reorganized into three divisions, including one that will spearhead the company's move into Internet-connected lighting that it will sell on a service basis.
Interested in more articles & announcements on connected lighting, networks & controls?

The new Aurora Smart Solutions unit will focus on Aurora lamps and luminaires with embedded Internet technology from startup Gooee, a service play that Aurora calls "Lighting 3.0" and that should kick off commercially in 2016.
"We are positioning ourselves for the launch of the next generation of smart luminaires and services," said Andrew Johnson, Aurora founder and CEO.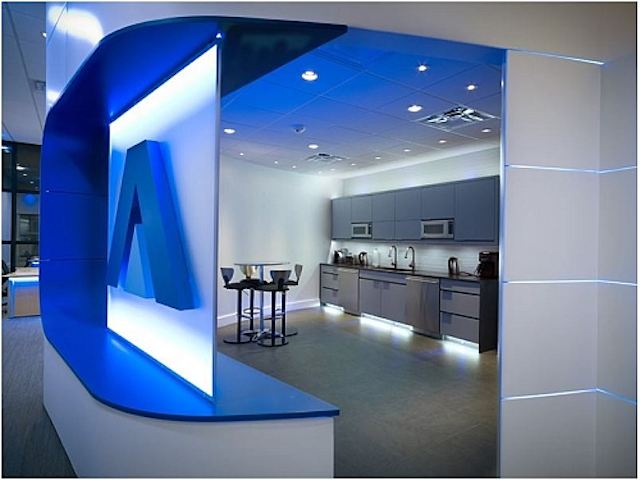 Aurora regroups, forms an Internet-connected lighting division
The company has also folded its Microlights retail-display lighting unit into its Aurora Projects group, which has focused on commercial, workplace, healthcare, hospitality, and homebuilders. Microlights will now trade under the Aurora brand.
Both Aurora Projects and the company's third division, Enlite, will for now continue to offer LED products but without the Gooee-based Internet connectivity. Eventually, Enlite will carry on as the core non-intelligent line, and the Aurora Projects line will emphasize Gooee-embedded connected lighting products and services, a spokesperson told LEDs Magazine.
"This reflects Aurora's commitment to the integration of new smart technologies in LED lighting and the associated 'software as a service' (SaaS) proposition, which is set to change the way lighting is sold and monetized," the company spokesperson said. "Aurora Smart is working hard to provide luminaires that can sense, feel and control. The ancillary services and business models around those products will reveal a completely different kind of purchase."
The company expects to have "production ready" smart units by next year, he added. Aurora did not elaborate on exactly how it will structure service-based contracts.
Aurora, a global company based in St. Albans, UK, was founded in 1999 and in 2008 began shifting focus primarily onto LED products. It makes lamps, luminaire, transformers, and controls and is now ratcheting up a connected lighting push, leveraging "Gooee Inside" circuitry.
Gooee is a Santa ClaraCA-based startup founded and headed by Johnson, the Aurora founder and boss. It is providing its technology to several lighting manufacturers, including Aurora, who it signed in February. In the last month it has also announced partnerships with Gerard Lighting, Architectural FX, Mosaic Eins, Interlight, Havells-Sylvania, and John Cullen.
Gooee Inside allows LED luminaires to monitor physical conditions and human activity in a building or a shop, and to tie that information into cloud computing. Retailers can then use the lamps and luminaires to offer promotions and assistance to in-store shoppers, and to track products through the supply chain. The connected lighting technology can also help retail and commercial users intelligently control heating and lighting in a building, and to keep track of individual lamp performance for maintenance and warranty purposes.
Gooee uses tiny sensors to monitor motion, occupancy and climatic conditions. It also relies on wireless Bluetooth mesh to route information to the Internet, a strategy that fits into the nascent Internet of Things (IoT) in which billions of objects are expected to be digitized and made to communicate with other objects or humans. Global research and consulting firm McKinsey has estimated that up to 30 billion objects could be connected to the Internet by 2020. Lighting is expected to play a big role. Indeed, LEDs Magazine's compatriots at market research firm Strategies Unlimited also expect revenues for the connected reflector and A-lamp market alone to have a CAGR of 85% and reach a total value greater than $650 million by 2020.

In a move that rivals Aurora, LED lighting vendor Acuity recently embedded IoT technology from ByteLight into some of its lighting products.
Aurora's reorganization and its emphasis on service-based intelligent lighting echoes a major restructuring at lighting giant GE, which recently moved commercial and industrial market LEDs into an energy and data services group called GE Current, as noted by our sister publication Lux Review. It's an integral part of GE CEO Jeff Immelt's industrial Internet strategy.
MARK HALPERis a contributing editor for LEDs Magazine, and an energy, technology, and business journalist (markhalper@aol.com).