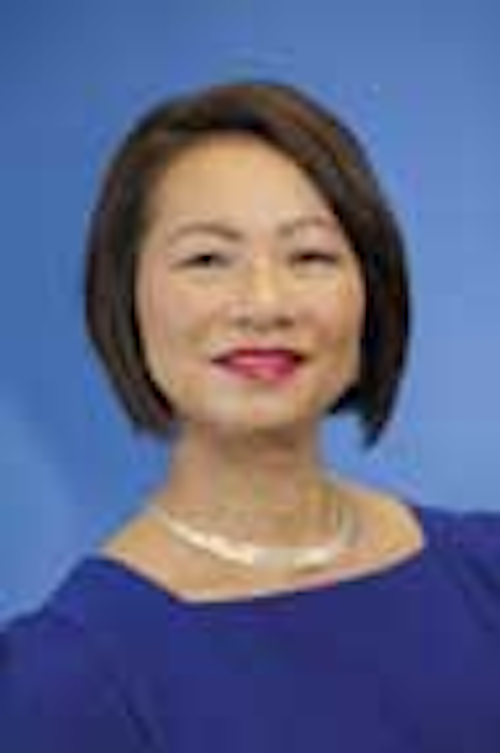 ELLA SHUM and MANAMI KONISHI report on plans for the October Yokohama conference that will focus on the SSL industry looking beyond lumens per watt as LED technology matures.
ELLA SHUM
MANAMI KONISHI
The LED Japan 2014/Strategies in Light (SIL) Japan conference will take place October 15–17, 2014 in Yokohama with the theme "The search beyond lumens per watt." The world of solid-state lighting (SSL) has moved on from extracting the last lumen per watt to focusing on applications such as human-centric lighting and how to make SSL affordable.
We search for ways to understand and make SSL more beautiful, pleasant, acceptable, and healthy for people. What are the differences in how we perceive light by age? How about by cultural background? How do we achieve these goals technically and within cost parameters? Speakers at the Japan conference will try to answer these questions.
LED sources
At the fundamental level, we have the war of epi (epitaxial) technology as demonstrated by the newcomers focusing on gallium-nitride-on-silicon (GaN-on-Si) and GaN-on-GaN architectures. Shinya Nunoue, chief research scientist at Toshiba's corporate R&D center will discuss advancements in high-performance LEDs for general lighting applications using GaN-on-Si technology. On the other side, Toshiya Yokogawa, professor in the Department of Materials Science and Engineering at Yamaguchi University, will cover the latest GaN-on-GaN work. Yokogawa was with Panasonic until March 2014.
At the packaged component level, we will have Norihide Yamada, vice president of Japanese Business at Philips Lumileds Lighting Company, presenting "What's next in LED innovation?" While the Lumileds presentation will focus on LEDs for traditional DC-driven SSL systems, AC-LED driver techniques are quickly moving into the mainstream. Seoul Semiconductor CTO Kibum Nam will present "The evolution of AC LED technology." He will detail the improvements in luminous efficacy, total harmonic distortion (THD), power factor (PF), and flicker at the SSL system level.
Modules and lamps
Moving to the module level, Xicato CTO Gerald Harbers will discuss technology integration in SSL. Lighting products have the primary function of delivering useful light, but integrated intelligence can enable far greater energy efficiency. Harbers will explain architectural integration options designed to offer better quality of light, reduced flicker, and control and communications that are possible in working with digital lighting networks and systems.
At the lamp level, Soraa has built an LED-based MR16 product that has won numerous international awards. As vice president of lighting products, Frank Shum led the creation of the lamp products at Soraa. He will be speaking about the multiple innovations in driver, optical, and thermal technologies resulting in lamp-level performance that is in many cases superior to integral fixtures.
Innovative SSL applications
At the lighting level, we have innovative startup TeleLumen who will discuss how we can record and play back light just like we play iTunes music on smart devices. Imagine playing back "Californian sunshine" on your playback luminaire in your house on a rainy day. It would certainly cheer you up. For the aging population, Waldmann Lighting will be discussing biodynamic lighting focusing on the care of the elderly, with particular emphasis on the lighting needs of the elderly in Asia.
In architectural lighting design, we look to China, probably the most innovative region on earth. We have one of their top award-winning outdoor lighting designers, XU Dong Liang from Toryo International, to discuss the latest designs from the country that will prove to be the largest consumer of LED lighting.
SSL design and regulations
Back in the product development arena, two of the headaches lighting manufacturers face constantly in SSL are dimming and heat. Scott Brown, senior vice president of marketing at Dialog Semiconductor, will discuss "Delivering optimal SSL dimming performance in legacy and wireless systems." Meanwhile, Cambridge Nanotherm and Foxconn will examine different approaches to thermal management in LED-based systems.
Standards and regulatory specifications can both help and sometimes hinder innovations - a dilemma that is very apparent in the SSL space. Indeed, the United States has set many standards and regulations regarding SSL. For people who want to export to the US, there are hurdles to be overcome. Voted one of the top speakers at Strategies in Light in the US, Alex Baker of Philips Lumileds will explain the ins and outs to exporters wishing to serve North America. Meanwhile, Simon den Uijl of the Connected Lighting Alliance will explore the merits of ZigBee as a standard wireless network protocol for indoor lighting.
Plenary and Expo
The plenary session will include a market overview of the LED industry and a detailed discussion on the global lighting market presented by Strategies Unlimited analysts. Besides lighting, we will be examining one of the hottest technologies that competes with LEDs: lasers. Celebrated speaker Tetsuya Takeuchi, associate professor of Meijo University, will discuss the pros and cons of laser-based illumination sources compared with LED sources.
The conference will also look beyond the LED lighting sector. Deep ultraviolet (DUV) LED technology has quietly become more prominent and has great potential in applications such as water purity tests and the purification process itself. Cyril Pernot of Nikkiso, a company that plans to start volume production of DUV chips soon, will present "DUV nitrides LED: Challenges and perspectives."
In addition to conference programs that will address the important industry developments discussed here, LED Japan/Strategies in Light Japan Conference and Expo 2014 will also include a comprehensive exhibit area for three days including the two-day conference period. The exhibit area will feature a variety of presentations by exhibitors including leading Japanese LED companies such as Nichia.
LED Japan/Strategies in Light Japan has been a successful event for six years. We look forward to seeing you in Yokohama in October to search beyond lumens per watt together.
ELLA SHUM is co-chair of Strategies in Light Conferences, and partner at consulting firm YEBY Associates LLC. MANAMI KONISHI is co-chair of LED Japan/Strategies in Light Japan and president of Plus M Corp.