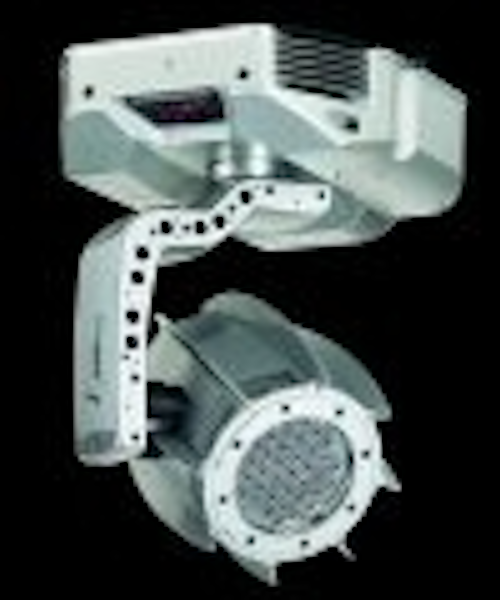 The iWash Led projector has a completely electronic dimmer, allowing complete adjustment of light output from 0 to 100% with a minimum fade time of 100 nS. The fixture's software makes it possible to proportionally decrease light intensity independently of color selection.
The light source is composed of 37 high quality LEDs offering high luminous output as well as almost infinite RGB colour mixing. The unit is designed to utilize a range of lenses and front filters to adjust projection angles and alongside the broad standard range of filters, specialist designs are available on request.
iWash Led is very lightweight with a light source featuring a rated service life of around 100,000 hours. The electronic stroboscopic effect is variable from 0 to 100 Hz and is adjustable and able to be synchronized as a random or pulse effect.
Flicker-free operation makes it ideal for on-camera use in television studios and the convective ventilation system makes for an almost silent air flow system whose additional cooling devices activate only when needed.
iWash Led has a 4 character multi-function display which outputs DMX address, lamp life test, signal presence, correct functioning, as well as recording motor positions without DMX signal for perfect control of the apparatus by the user.
Linear strip
Coemar also introduced the
LineaLed
, a thin and flexible linear strip that can be fixed to any type of surface or inserted into a flexible polycarbonate square tube housing. The product is available in a range of formats including RGB and white, with front or side projection.