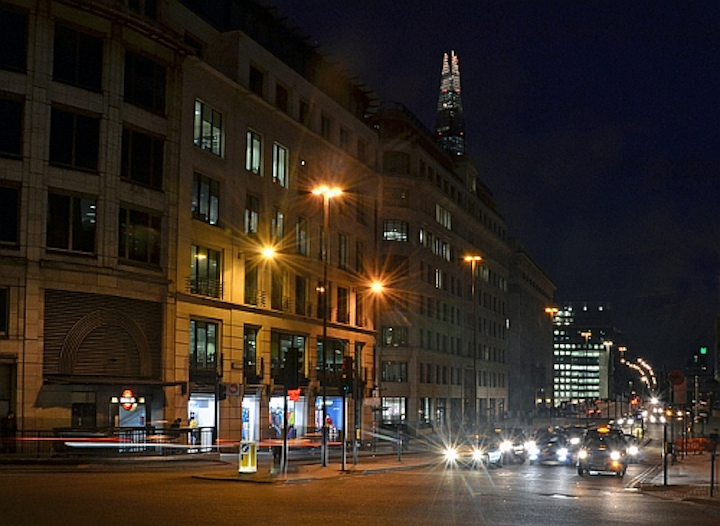 Urban Control, part of the DW Windsor Group, agrees to acquire Enlight to broaden technology arsenal and provide a Brexit hedge.
With the lighting industry heading full throttle at all things "smart," British outdoor specialist Urban Control has agreed to acquire a Portuguese maker of sensors to help turn street lights into intelligent information networks delivering data on the condition of everything from lighting to traffic to air quality.
Interested in articles & announcements on street lighting controls and smart cities?
Urban Control, a three-year-old sister company to outdoor lighting vendor DW Windsor and part of the DW Windsor Group, is picking up Porto-based Enlight in a deal that makes Enlight the "innovation and product development center" for Urban. Enlight owner Miguel Lira becomes the center's director, working from the Porto facilities, which will expand its staff.
The Portuguese base also provides Hertfordshire, England based Urban with a hedge against Brexit uncertainties. The companies declined to reveal the price of the acquisition.
Urban provides central management systems, nodes and other technology to help street lights detect and act on their own performance as well as roadway activities such as parking and flood conditions. The company has worked with mesh networking provider Silver Spring to turn street lights into smart networks in London's financial district and its Borough of Barking and Dagenham using the IEEE 802.15.4g standard — also known as Wi-SUN for wireless smart utility network — and the IPv6 Internet Protocol common on Silver Spring projects.
It has outfitted London's Borough of Brent as well, and it works with other networking technologies such as Bluetooth and cellular.
"Bringing onboard the innovative and technical skills that Miguel possesses is the catalyst for the next phase of our journey, and we can look ahead to the future with confidence, knowing we have a dynamic and relevant range of future-ready products," said Urban Control CEO Terry Dean.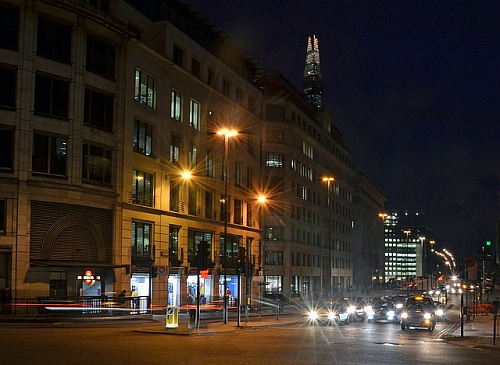 UK street-lighting controls specialist acquires Portuguese sensor marker in smart city bid
Urban Control's central management project for smart street lighting includes the City of London — London's financial district — where it teamed with Silver Spring. Its acquisition of Portugal's Enlight broadens its technology stable and its geographic reach. (Photo credit: Dun.can via Flickr.)
Enlight makes sensors and nodes for detecting things such as light and air quality, among others. It is also working on products for parking and traffic management, and is involved in smart meters. Like Urban, it has installed its gear on Silver Spring projects. The company has projects in Europe as well as in Central and South America.
"By joining forces with Urban Control, we can now expand our offering of an affordable, high-performance and feature-rich platform and make a positive difference to how local authorities perceive, implement, and use intelligent technology," Lira said.
The new Portuguese base also serves as a business buffer in the event that Britain's muddled exit from the European Union eventually creates adverse conditions for British companies doing business in Europe.
"The prospect of having a presence in Porto is an exciting one," said Urban boss Dean. "It has a forward-thinking culture and can already be considered a smart city in its own right. Porto also provides us with a valuable gateway to Europe during the uncertain times that Brexit has brought to the UK."
The Brexit motivation echoes a Brexit-related decision by vendor Feilo Sylvania to move its headquarters from London to Budapest last fall. Watch for more insights on the Feilo move in LEDs Magazine's upcoming interview with top Feilo CEO Christian Schraft and global director of strategy and new business development Bastiaan de Groot in the March issue.
Whichever geography serves it best, Urban Control will be chasing a smart street-lighting market that is beginning to heat up. In one example, vendor Citelum is part of a €105 million project to turn Dijon, France into a smart, connected city in which street lights will play a key role. For many cities, the move to "smart" is happening in stages. For instance, Guadalajara, Spain has connected about 12,000 new Philips Lighting street lights to the Web using Philips CityTouch, but is concentrating the intelligence now on lighting and electrical grid issues, rather than on newfangled applications such as traffic, which could come later.
The move to smart lighting services is also triggering new partnerships between lighting companies and companies from the IT and networking world, such as Silver Spring. In September, Philips teamed with American Tower, a $5.8 billion provider of communication towers and other transmission real estate to develop a "smart street pole" that houses cellular gear for 4G and 5G phone and broadband service while also connecting lighting and other smart city operations to those networks.
MARK HALPER is a contributing editor for LEDs Magazine, and an energy, technology, and business journalist (markhalper@aol.com).