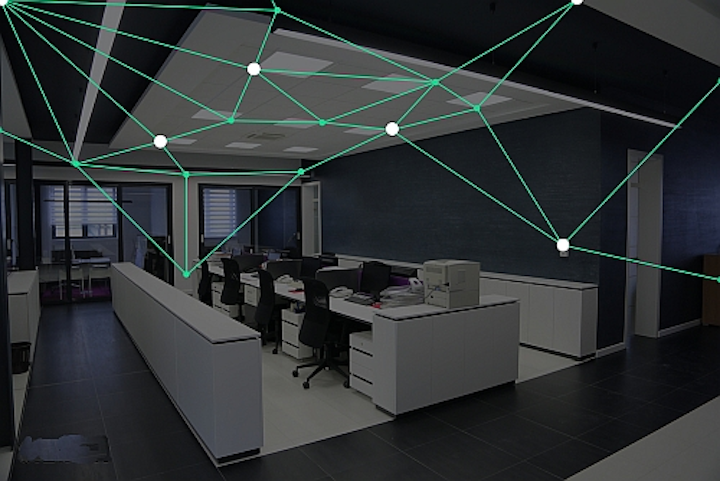 Demand Lighting, Murata, McWong, and Alphabet Lighting join Silvair's Bluetooth Mesh-centric ecosystem for IoT-enabled LED-based lighting at LightFair International.
Silvair, a specialist in enabling technology for Bluetooth Mesh-based connected lighting products and systems, has announced new partners for an Internet of Things (IoT) ecosystem that spans enabling technology to solid-state lighting (SSL) luminaires and systems. New members include Demand Lighting, Murata, McWong, and Alphabet Lighting. The LightFair International (LFI) announcement follows the news back in March that Silvair had partnered with Feilo Sylvania and Fulham - a maker of drivers and LED light engines.
Interested in articles & announcements on smart lighting and IoT networking technologies?
Silvair was one of the primary drivers for the development of the Bluetooth Mesh standard. The company contributed several articles on the technology to LEDs Magazine during and after the standard development process, including an article that explained why the connectivity scheme is such a perfect match for SSL networks and applications ranging from indoor wayfinding to building automation. And, of course, connectivity can compound the energy savings delivered by inherently-efficient LEDs through autonomous and programmatic control of lighting, sensing occupancy, natural light, and other environmental conditions.
Silvair's value proposition is the so-called Bluetooth Mesh stack or the firmware that resides on microcontroller (MCU) ICs that also integrate a Bluetooth radio. That software or firmware delivers compatibility with the standard and therefore multi-vendor interoperability of products that integrate the firmware.
Silvair adds to its ecosystem of partners offering Bluetooth Mesh SSL products and systems
Many lighting and controls companies, including Silvair, have placed their bets on Bluetooth Mesh as the preferred option for building networks that connect smart lighting in an Internet of Things (IoT) scheme. (Photo credit: Silvair.)
For Silvair, luminaire partners are important as are partners that make connectivity modules and sensors. Such enabling technologies will enable more lighting manufacturers to bring Bluetooth Mesh-enabled products to market.
Demand Lighting is the newest member of the ecosystem on the luminaire side. "Our customers will have access to a complete set of tools allowing them to wirelessly configure, control, and manage their lighting environment in order to reduce their energy costs, manage and track assets as well as provide for the wellbeing of their stakeholders," said Marie McGrath, CEO of Demand Lighting. "This is just the tip of the iceberg when it comes to lighting via the Bluetooth Mesh technology that will serve as a backbone for IT infrastructure. Demand Lighting is excited to be the first to offer this technology via the Silvair Platform to customers in the US."
Murata and McWong, meanwhile, are demonstrating enabling technologies at LFI including sensors and modules. Both plan to have the Silvair-based products commercially available by Q3 of this year. LumEfficient, for example, has said that it is using McWong modular technology to develop IoT-enabled SSL.
And at LFI, both Ledeshi and Alphabet Lighting (a Ledra Brands company) demonstrated lighting products based on Silvair technology. "Having so many new and long-time partners deeply involved in the development of the interoperable ecosystem driven by the Bluetooth Mesh technology is truly remarkable," said Rafal Han, CEO of Silvair. "It not only confirms that [the] Bluetooth Mesh standard is a highly desirable solution enabling cross-vendor interoperability but also gives us a glimpse of the future of smart lighting."
Check back for more updates on the latest news and announcements coming out during LFI 2018 here at ledsmagazine.com. Follow @ledsmagazine and @LED_Maury on Twitter for breaking news and viewpoints, join in the conversations on our LinkedIn group (search: LEDs & Lighting), follow our LinkedIn Showcase page updates, and find us on Facebook.