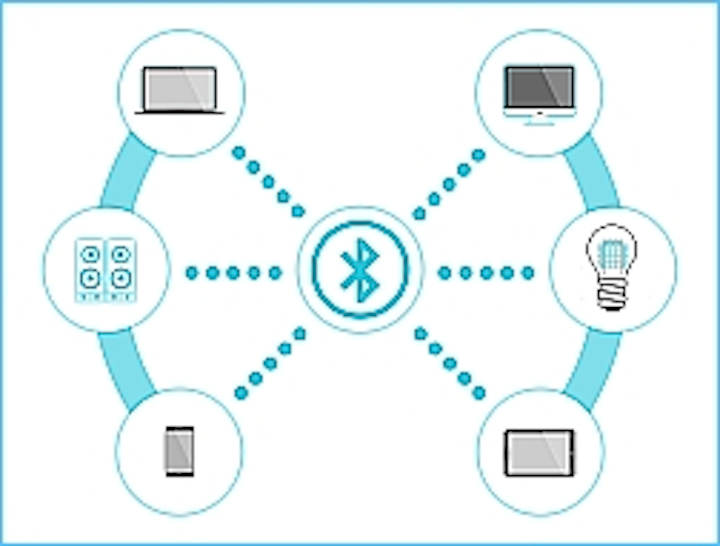 After rebranding its smart replacement lamp line Sylvania Smart+ in December, LEDvance starts the new year with new LED-based Bluetooth mesh alternatives in multiple form factors.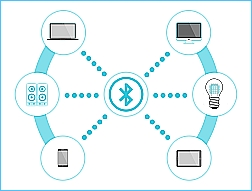 LEDvance launches Bluetooth mesh-based smart LED lamps coincident with CESLEDvance used the occurrence of CES (Consumer Electronics Show) as a launchpad for a new series of smart, LED-based replacement lamps that integrate Bluetooth mesh wireless support. The wireless solid-state lighting (SSL) products that target the residential market include A19 lamps and flex strips. Moreover, the new lamps are branded Sylvania Smart+ after LEDvance announced in December that it would replace the prior Sylvania Lightify brand originally launched by Osram with the Sylvania Smart+ messaging.
Interested in articles & announcements on smart lighting & Bluetooth mesh?
LEDvance is somewhat unique in supporting multiple wireless networking products in the Sylvania Smart+ portfolio. In December, the company had said the A19, BR30, and PAR38 LED lamps based on the ZigBee wireless network would start at $12. Now the company is adding Bluetooth support to the portfolio, and the Bluetooth products will not require a gateway to link the lamps and strips to mobile phones or other smart devices. The Bluetooth mesh standard emerged back in July. And we published a recent feature article that details the advantages the network offers in SSL applications.
Although LEDvance is not exhibiting at CES, the company still used the consumer-focused event timing to push the new Sylvania Smart+ products into the market. Connected devices are a significant trend at CES, and lamps such as the new LEDvance products are just another smart device to connect in home networking scenarios. The products can also serve in the commercial sector.
LEDvance stressed that the new lamps are qualified to the Bluetooth mesh standard. Qualification means that the Bluetooth stack (software layers on top of a microcontroller-based IC) upon which the lamps are based has been tested and proven compatible with the standard. Moreover, a qualified product should interoperate seamlessly with products from other vendors. In the case of LEDvance, the company is using Bluetooth technology from Cypress Semiconductor.
"Unlike other proprietary lighting solutions that only offer mesh networking with their own products, our industry first Sylvania Smart+ Bluetooth lighting products are mesh qualified," said Aaron Ganick, global head of Smart Business, LEDvance. "This means they can be incorporated into larger, more robust Bluetooth mesh networks that include other qualified products like thermostats, locks, and especially voice assistants. We are excited to be working with many of these ecosystem partners on next generation lighting experiences directly controlled using Bluetooth mesh. By helping to enable an easy-to-use ecosystem that is available to everyone, Bluetooth mesh is making the smart home more of a reality for our consumers."
The new lamps include full-color and soft-white A19 lamps including so-called filament lamp models. And the LED Flex Strip products are full color.
Meanwhile, consumers will begin to see the existing Lightify-branded products transition to the Sylvania Smart+ brand. Prior to the spinout of LEDvance, Osram had used CES two years back as a launchpad for a number of Lightify products. And later that year, the company announced an open API (application programming interface) that would allow developers to author software to work with the products. Osram divested LEDvance to a Chinese consortium in early 2017.
LEDvance has also been aggressive in supporting home networking ecosystems. For example, the existing and new products will interoperate with Apple HomeKit systems.