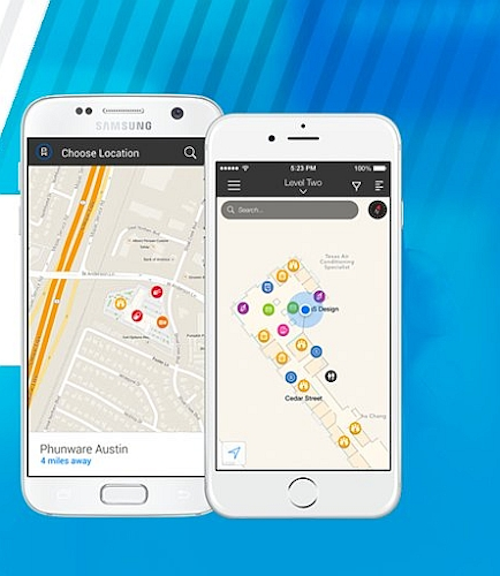 Phunware's customers will be able to leverage more precise indoor location data through the company's support for the Acuity Brands Atrius Navigator software development kit.
Acuity Brands continues to expand its smart lighting and Internet of Things (IoT) partner ecosystem with the latest partner being mobile software specialist Phunware. Phunware offers a technology stack that enables its customers to easily build apps that can leverage demographic data of, say, shoppers in a retail space, previously captured user profiles, and location data, albeit with accuracy limitations indoors. Going forward, Phunware customers can add more-precise indoor location services to the offer in spaces equipped with the Acuity Atrius Sensory network.
Interested in articles & announcements on SSL-enabled indoor location services?
Acuity formally announced the Atrius ecosystem at LightFair International (LFI) in 2017, bringing a broad set of IoT-related technologies and products under one central brand. Indoor positioning and location services are one part of the Atrius initiative, although there are other elements such as energy management, office space optimization, and more.
We posted a video interview with Acuity executives at the time of LFI. Subsequently, we published a longer interview with Greg Carter, the Acuity vice president in charge of the Atrius initiative. In that article, we also covered the fact that Acuity would allow other vendors to participate in the Atrius ecosystem, although at that time we did not have a full understanding of all of the ways such third-party participation might play out.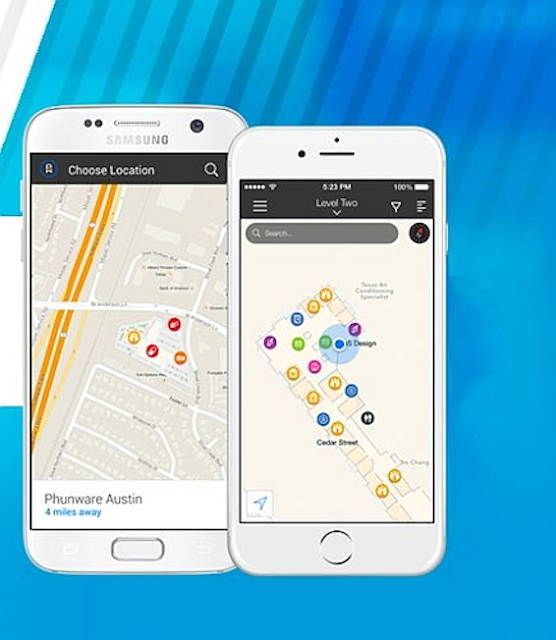 Acuity adds Phunware as an IoT partner for SSL-based indoor location services
Mobile software specialist Phunware signs on as a partner in Acuity Brands' Atrius IoT program, and expects to deliver more precise indoor location services data to customers.
Other lighting vendors can work with the Atrius technologies through the integration of Acuity EldoLED drivers into luminaires. But other software vendors can join the ecosystem se well. For example, we covered an October 2017 announcement where LocusLabs joined the ecosystem. That company has delivered wayfinding platforms to a number of major airports.
Still, the Phunware partnership is a bit unique in that a software company selling mapping and location software development kits (SDKs) will add the potential of having its customers access the Atrius Sensory Network that basically implies networked smart luminaires equipped with sensors, location beacons, perhaps visible light communications (VLC), and more. The VLC capability can add what Acuity characterizes as centimeter-level precision to indoor location services offerings.
"The ease of integration and highly adaptable nature of the Atrius IoT platform makes this technology suite ideal for creating high-value mobile applications that deliver indoor navigation, mobile marketing automation, contextual content, and much more," said Matthew Lindenberger, vice president of engineering at Phunware. "As an Atrius partner, we can also help deliver the added benefit of networked intelligent lighting that provides highly accurate location awareness, significant energy savings, and digital controls to our customers."