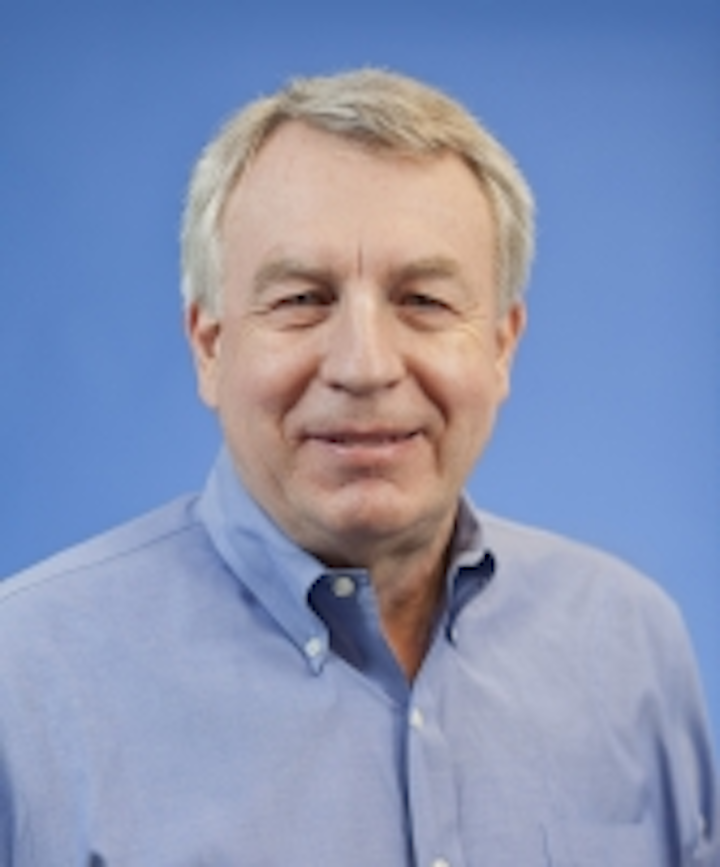 In 2018, Strategies in Light will open with a new keynote session that addresses high-level concerns and brings insights to industry professionals on market opportunities, emerging applications, and areas of growth in LED and lighting. BOB STEELE reports on the strategic speakers who will kickstart each session.
For the first time at Strategies in Light (Feb. 13–15, 2018; Long Beach, CA), a special opening keynote session will be offered on Tuesday afternoon, prior to the start of the main conference on Wednesday morning. This session will be open to all conference and exhibit attendees, including exhibit-only and LightSpace California registrants. This session, as well as the plenary session on Wednesday morning, will feature high-level speakers offering wide-ranging insights on critical issues facing the LED and lighting industries. In addition, Strategies Unlimited's director of LED and lighting market research, Philip Smallwood, will present the latest market data and forecasts.
The keynote and plenary speakers and their presentation topics are summarized below.
LEDs Magazine will continue its countdown to Strategies in Light with more industry insights here at ledsmagazine.com. You can find details on the conference program, speakers, exhibitors, and more at strategiesinlight.com.
Keynote Session — Tuesday, Feb. 13
Guido van Tartwijk, CEO, Tridonic GmbH & Co. Kg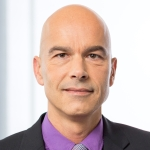 The lead keynote on Tuesday afternoon will be delivered by Guido van Tarwijk, CEO of Tridonic of Dornbirn, Austria, a wholly-owned subsidiary of the Zumtobel Group. An SSL industry veteran, van Tartwijk assumed his current role in November 2016 after a 12-year stint at Philips Lighting, culminating in his position as senior vice president and general manager at Philips LED Electronic Business, Shanghai.
In his keynote address entitled "The Internet of Light: The transformation of lighting continues," van Tarwijk will discuss how there remains a highly visible barrier to further progress — the risk of a Babylonian confusion in control protocols and interfaces. This confusion is making life complicated for end users and site managers. Van Tartwijk will discuss a set of fundamental principles on which the Internet of Light should be built to minimize this confusion, and illustrate this concept by a variety of applications that transcend the operational technology domain where lighting has been positioned to date, showing a joint way forward for lighting and building and site-management systems.
Related: 10 Things to Love about Strategies in Light 2018
Michael Pawlyn, director, Exploration Architecture Limited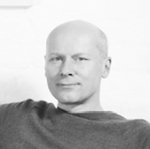 Michael Pawlyn established Exploration Architecture in London in 2007 to focus on designing high-performance buildings and solutions for the circular economy. He is a well-known keynote speaker on innovation and his TED talk has had over 1.7 million viewings. His book, Biomimicry in Architecture, includes a chapter specifically on light and what we can learn from biological adaptations that do amazing things with light.
In his keynote address entitled "Squid, spookfish, and snail shells — Light lessons from biology," Pawlyn will describe the emerging discipline of biomimicry with particular examples of how light is produced, gathered, and distributed in nature. He will argue that biomimicry is one of the best sources of innovation to address key challenges of the future.
Plenary Session — Wednesday, Feb. 14
Emmanuel Dieppedalle, CEO, General Lighting, Osram Opto Semiconductors GmbH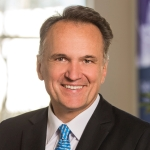 Based in Penang, Malaysia, Emmanuel Dieppedalle is responsible for product development, R&D, production, sales and marketing, and general management of Osram Opto Semiconductors' lighting group. Before joining Osram in September 2016, he held a variety of positions in sales, marketing, and general management, leading multicultural, multidisciplinary teams in Europe, Asia, and North America. Most recently, he served as senior vice president of sales & marketing for global LED products at Lumileds. Osram Opto Semiconductors was recently announced as a finalist in the product categories for the LEDs Magazine Sapphire Awards.
In his talk, Dieppedalle will discuss how the lighting industry stands at a new dawn where we can realize the full benefits of LED technology beyond just replacing old light sources with new for energy savings. He will tackle both the needs of LED technology for replacement of traditional sources of light and the development of advanced technologies that allow connected luminaires as sources of information display, in real time, for retail, industrial, and other applications.
Related: Strategies in Light tracks send strong signals about lighting prospects
Fred Maxik, founder and CTO, Lighting Science Group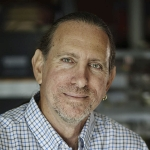 Fred Maxik is a well-known expert in solid-state lighting (SSL). He is the founder and chief technology officer of Lighting Science Group, a developer and manufacturer of science-backed LED bulbs and lighting systems. He has more than 25 years of experience in designing environmentally-friendly technologies. He is the principal inventor on more than 175 patents in the US, and many more worldwide, and he has published several papers on light and its interaction with biological systems. His current project interests include biological lighting, off-grid lighting infrastructure, and expanding sensing capabilities of lighting solutions.
In his presentation, Maxik will take the audience on a personal journey through the past of LEDs, mixing some of his own experiences working with LEDs into the conversation, while offering insights into where he thinks the field is going, what it is capable of, and how we get there.
Mark McClear, executive vice president, Lighting Division, and president, Americas, Seoul Semiconductor
Mark McClear has been a thought leader, speaker, teacher, and advocate for LEDs and solid-state lighting over the past decade. He was an executive with Cree, Inc. for 10 years, reaching the position of vice president of global sales.
McClear's presentation will address the LED supply chain, the changes that it has undergone to deliver increasing performance and decreasing cost, and how the future may not be as linear and stable as the past. His talk will look back on the LED supply chain a few years ago and contrast it with the current state. It will examine supply, the effects of government subsidies and intellectual property, and the impacts, opportunities, and threats that outsourcing and contract manufacturing pose to the LED supply chain.
Adrian Velicescu, CEO, StandardVision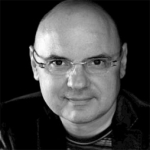 Adrian Velicescu is StandardVision's founder, CEO, and chief creative officer, leading the company's vision and overseeing all creative projects. Velicescu started StandardVision in 2000 as a media laboratory to extend the use of digital technology into media design, fusing it with public art and advertising. He has worked extensively in advertising and brand consulting for clients such as Disney, Viacom, NBC, and The Discovery Networks, and is an internationally acclaimed filmmaker. StandardVision was recently announced as a finalist for an SSL project in the LEDs Magazine Sapphire Awards.
The theme of Velicescu's presentation will be how to inspire memorable experiences with media and architecture. He will discuss how the use of architecturally-integrated digital media and high-quality narrative lighting can form emotional connections between viewers, brands, artists, and architecture. In addition, he will review case studies of recent developments and explore industry trends.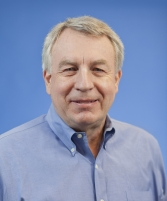 Strategies in Light keynotes will enlighten the industry on emerging opportunitiesBOB STEELE is conference co-chair for Strategies in Light.