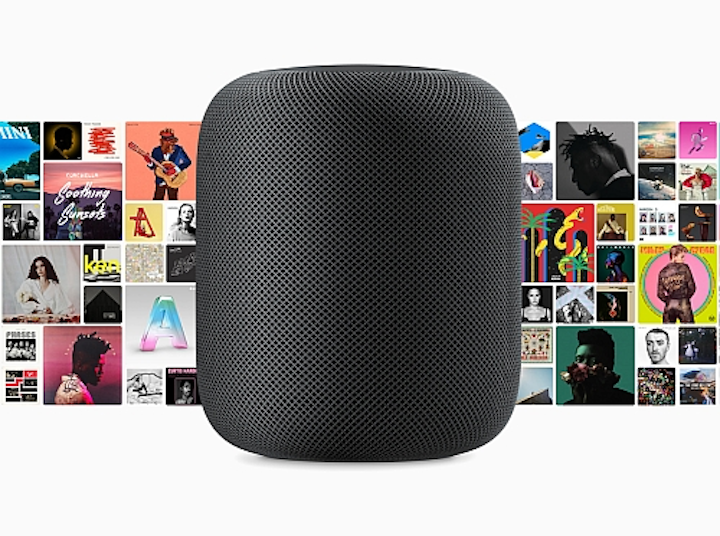 The long-awaited answer to the Amazon Echo and Google Home personal assistants is primed for music, but it supports voice control of LEDs, too.
For people who can't get enough of talking to their lights, help is on the way: Apple's HomePod — the company's long-time-coming answer to Amazon's Echo — will indeed allow users to verbally command their LED lights to turn on, off, brighten, dim, and change colors and color temperatures.
Interested in articles & announcements on smart lighting and controls?
HomePod is a smart speaker and voice receiver that Apple is positioning first and foremost as a music device. The company is lauding HomePod's superior sound quality, explaining that it has crafted "beam-forming tweeters, a high-excursion woofer and automatic spatial awareness," all into a stylish 7-in.-high box.
It is also emphasizing HomePod's "deep knowledge" of a user's musical tastes, honed from Apple's formidable experience in the iTunes music service business and from over half a dozen years of selling Siri, the natural language software that vocalizes answers and recommendations to spoken questions through devices like phones and tablets.
While Apple is focusing attention on the audio side — it had to do something to stand out given that HomePod comes more than three years after Amazon's Echo personal assistant speaker, and over a year after Google's Home — HomePod will do plenty of other things.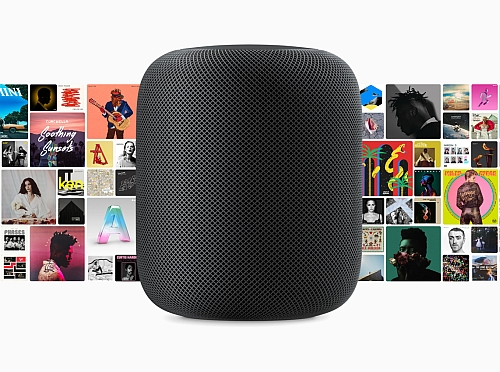 Now, another way to talk to your smart lighting: Apple's HomePod
Apple's HomePod will focus on music, but it won't forget about the lights if you don't want it to.
Like the smart lighting. Apple is not offering any new smart lighting features per se with HomePod's arrival, but it is notably giving users yet another vehicle for verbally commanding their smart lights in Internet of Things (IoT) schemes.
Users can already use Siri, plus software called HomeKit, to control their lights via phones and tablet. Apple apps also support nonverbal control of lights, both from within the home or from remote locations.
"HomePod can be used as hub to control your smart home when used with HomeKit-enabled accessories that include lights, switches, electrical outlets, blinds, locks, doors, sensors, doorbells, and more," and Apple spokesperson told LEDs Magazine. "All HomeKit accessories that work now with Siri and the Home app, will be HomePod compatible."
That means that Apple's growing list of HomeKit and Siri-compatible lighting brands (some of which require extra equipment) have a place at the HomePod table. Those brands include Philips Hue, Sylvania, GE, LIFX, Nanoleaf, Koogeek, Eton, Fleda, iDevices, iLuv, Incipio, Opro9, Promemoria, and Vocolinc (see Apple's website for more information). In the case of GE, HomePod users can control the "C by GE Sol" circular light via Siri voice, although GE is not offering a version of that light with HomePod circuitry built into the light itself, as it is doing with Amazon Echo (an earlier version of this story suggested that GE might be offering Sol with HomePod embedded).
Anyone preferring to use HomePod over other personal digital assistants, though, will pay a premium. Apple has priced it at $349. Users can buy into the Amazon Echo system for as little as $50 with a speaker called the Amazon Echo Dot.
Apple said it will make HomePod available in the US, UK, and Australia starting Feb. 9, and in France and Germany in the spring.
MARK HALPERis a contributing editor for LEDs Magazine, and an energy, technology, and business journalist (markhalper@aol.com).
*Updated January 29, 2018 9:34am to clarify GE and HomePod details.