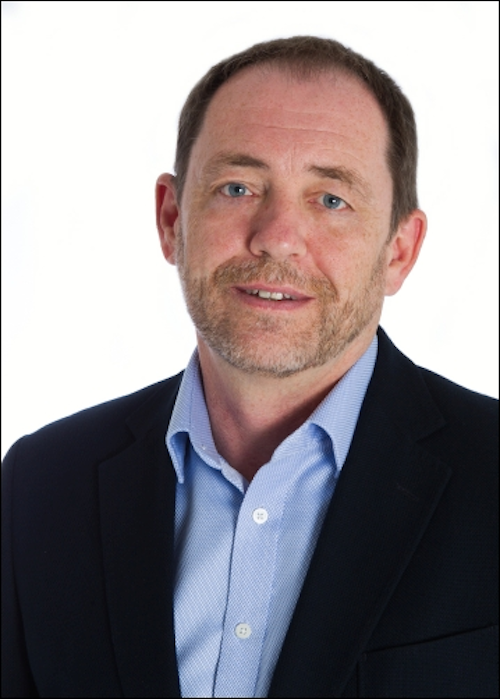 The pilot powerline communications deployment by enModus serves a strong reminder that existing cables can serve double duty and slash energy costs.
British broadband and cable provider Virgin Media is sampling the use of standard electrical wires to transport data to and from luminaires in order to control lux levels and collect information about facility usage at a technical center. The small powerline communications (PLC) trial has cut lighting-related energy costs by 99%, according the PLC provider, enModus.
Interested in articles & announcements on powerline communications for IoT lighting?
Chepstow, Wales-based enModus replaced a number of fluorescent lights with LED luminaires from Thorn and tied them into enModus' Wattwave control system that delivers commands from a central hub to the lights, each of which is outfitted with an enModus node.
The hub also connects via the Internet to an enModus cloud computing system based on Microsoft Azure, which helps to analyze lighting use and which sends back adjustments to the controls. In addition to lighting information, the lights deliver occupancy information — picked up from embedded PIR sensors — which the cloud system examines to help facility operators make better use of their space.
Virgin switched on the new system in July in a small retrofit which could lead to a complete retrofit of the facility and others in the Virgin orbit. The job was led by electrical contractor Richardson Electrical of Leeds, England.
Unlike another wired form of smart lighting, Power over Ethernet (PoE), PLC makes use of the existing electrical wiring that supplies the lights. PoE runs both data and electricity over the Ethernet cables that are traditionally associated with data. The common wisdom is that PoE makes more financial sense in new builds, which by definition call for new wiring of some sort, than it does in retrofits.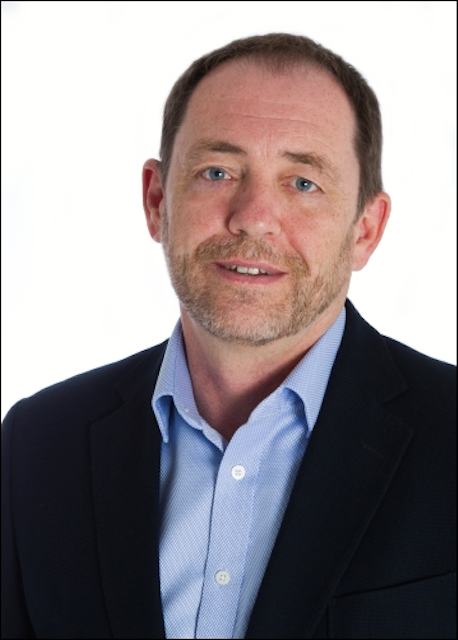 Virgin Media samples powerline communications technology for IoT lighting at technical center
EnModus CEO Andy Heaton says that powerline communications technology saves a bundle on retrofit costs, and can feed data not just to LED lights, but to other things as well.
Both PLC and PoE technology can also deliver data to devices other than lights, providing rounded Internet of Things (IoT) connectivity. They are both competing with a variety of wireless approaches, such as Bluetooth Mesh.
"As well as saving money and reducing CO2, companies can deploy our solution without the need for expensive refits as it uses existing cabling infrastructure," said enModus CEO Andy Heaton. "Smart lighting is just one application. Once installed, we enable a building-wide communications network that can deliver other benefits including detailed intelligence on building occupancy and ultimately control over other electrically-connected assets and electrical circuits."
Virgin is a £3.54 billion ($4.92 billion) broadband, cable, and telephony provider with 5.9 million cable customers who receive a mix of broadband, TV, and landline phone services. It also has 3.1 million mobile phone customers.
EnModus would not reveal the exact location of the technical facility with the PLC system but said it supports about 250,000 homes.
The company said Virgin has slashed its lighting energy bill in the retrofitted area by over 99%, in large measure because "before the installation of enModus' smart light solution, the existing fluorescent lighting was turned on at the beginning of each shift even though these spaces were only infrequently used by maintenance staff." With the new system, "the Hub sends control commands, and in return, the nodes communicate measured and sensed information in real time to create highly accurate real-time energy measurement and allow light activation only when occupancy is detected," enModus added.
EnModus has also provided its PLC technology for pilot installations to UK and Spanish shopping mall owner Intu, which last year invested in enModus' £3 million Series A round of funding. Intu had an eye on further rollouts of the technology. It is not clear where those intentions stand following a development last December, when Intu rival Hammerson proposed a £3.4 million takeover of Intu.
Other enModus smart lighting customers include a Terex Trucks manufacturing plant in Motherwell, Scotland, and a warehouse run by retail logistics company Catalyst in the UK.
MARK HALPERis a contributing editor for LEDs Magazine, and an energy, technology, and business journalist (markhalper@aol.com).