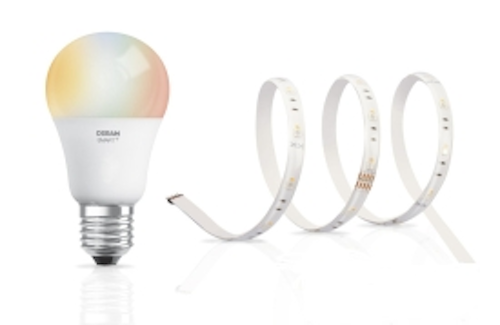 Look, Ma, no gateway. At least not for the basic functions.
LEDvance, the former Osram bulb company now owned by a Chinese consortium, is expanding availability of its voice-controlled Apple-compatible smart bulb and LED strip, reaching into Europe this September following an initial run for the bulb under the Sylvania flag in the US.
Interested in articles & announcements on smart lighting?
Users can operate the Smart+ A60 format lamp (called A19 in the US) and the 600-cm flexible strip either by speaking commands via Apple's Siri voice system, or via an app, all as part of Apple's home automation framework, called Apple HomeKit.
Rudimentary prompts — such as turning lights on/off and changing colors — do not require any extra gateways, bridges, or other hardware, as commands reach the smart lamp via a Bluetooth wireless connection, a LEDvance spokesperson said.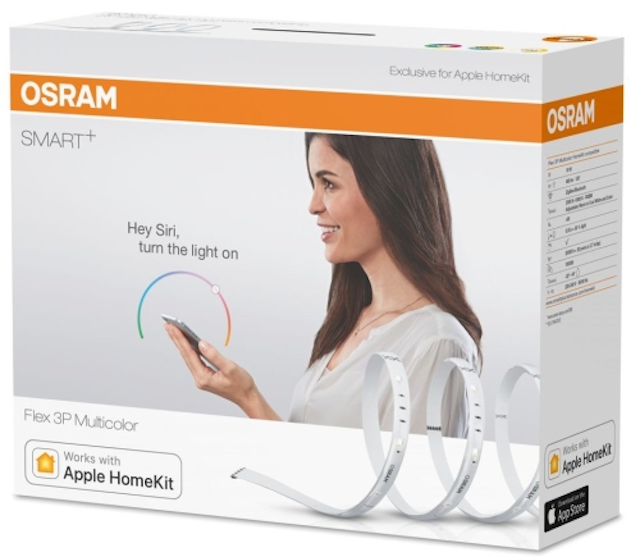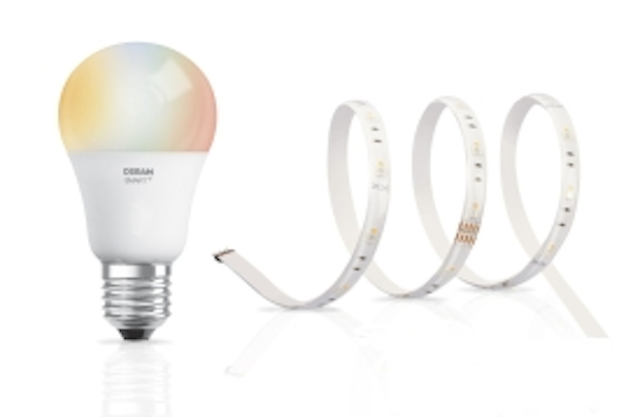 LEDvance's Osram-branded Apple voice-controlled LED strip and smart bulb should reach European retailers in September.
LEDvance's Osram-branded Apple voice-controlled LED strip and smart bulb should reach European retailers in September.
Other applications, such as checking from the office whether the home lights are on, or programming lights and other HomeKit devices to respond to each other in "what if" scenarios, do require a bridge or gateway. Typically, those would be an Apple TV box or an Apple iPad connected to the Apple Cloud rather than to Bluetooth, the spokesperson noted. The cloud arrangement could, for instance, turn lights on when window shutters close.
While using the Sylvania label for the Smart Multicolor A19 HomeKit compatible bulb in the US and Canada, LEDvance will market Smart+ under the Osram tag in western Europe, starting September 1. LEDvance has not announced a flexible strip for North America, although a US-based spokesperson said the company will unveil new Apple HomeKit products there soon.
Online retail outlets in Europe will include Amazon and other e-commerce sites. LEDvance, headquartered near Munich, will also make them available through physical world shops, including Bauhaus and Media Saturn stores in Germany. Prices are expected to be under €50 ($57) for the smart bulb, and between €50 and €100 for the strip.
LEDvance remains based in Garching, Germany following the completion of its sale by Osram to three Chinese companies earlier this year.
MARK HALPERis a contributing editor for LEDs Magazine, and an energy, technology, and business journalist (markhalper@aol.com).