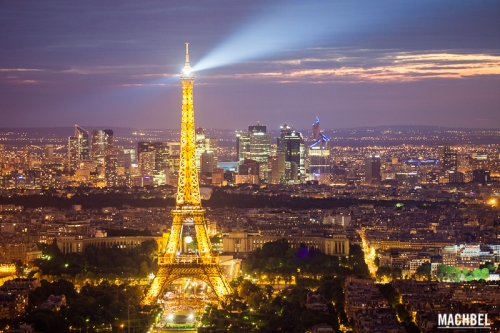 Take these vendor reports and surveys with a grain of salt. But there are plenty of kernels of truth, too.
Two new vendor-backed studies reaffirm the potential bonanza awaiting the lighting industry's embrace of the Internet of Things (IoT): Philips Lighting said that offices can save a staggering $1.5 trillion with smart lighting, while a Silver Spring Networks survey described a United States chomping at the bit for smart cities.
Interested in articles & announcements on smart cities and the IoT?
The $1.5 trillion savings that Philips described in a recent research report would come from the intelligent use of LED lighting-embedded sensors that gather data on occupancy and reveal to facility managers how to better utilize space such as conference rooms (which are notoriously underused), open plan desk areas, lobbies, and so forth.
"The findings show the impact that could be made on rents across the world's offices if business owners replicated the efficient usage of space achieved in a leading green building," Philips said, referring to its often-cited smart lighting deployment at The Edge office building in Amsterdam, occupied by consulting firm Deloitte and others. "Deloitte accomplished a 50% reduction in space required per employee in The Edge building in Amsterdam compared to its previous premises The Chrystal Tower, through effective use of smart technology."
Silver Spring says that people in the US can't wait for smart cities. You'd expect the company to say so. It sells wireless networks and management software for smart cities and lighting. Its many smart lighting customers around the world include Paris. (Photo credit: Victor Gomez via Flickr.)

The $1.5 trillion does not even include the considerable savings that offices would gain from LED-related energy reduction. Benefits would come not only from LEDs' well-known energy efficiency but also from the more intelligent and individualized controls enabled by smart lighting systems, which use apps and information technology to adjust lighting up, down, on, and off as needed.
On top of that, commercial operations would benefit financially from a workforce that would be more productive under the improved IoT-enabled lighting, Philips claimed.
"The potential rent reduction from optimizing offices is just a small proportion of the total potential financial benefit to businesses, which also includes lower utility bills and significant gains in the productivity of employees, the largest cost to most businesses," the company noted.
Smart office lighting and smart outdoor lighting are all part of the IoT notion of digitizing and connecting objects to gather data and to improve operations.
Meanwhile, a Silver Spring survey of US attitudes toward smart cities showed that 75% of respondents "think smart city tech would have a positive impact on their lives, with only 3% stating smart city tech would have a negative impact."
The survey, in partnership with the US Department of Energy Office of Electricity Delivery and Energy Reliability, showed that 65% of respondents are interested in living with smart city technology. Even people 65 years and older said they're keen, as 60% of the respondents in that age bracket gave the thumbs up. Positive sentiment was highest — at 83% — in the millennial age group.
The survey might fortify the marketing efforts of the lighting industry, which would like to establish street lighting as the backbone of smart city schemes.
Cities and utilities are equipping outdoor luminaires and street poles with sensors and network connections that underpin smart city functions such as traffic management, parking, air quality assessment, noise and crime control, public transportation information, intelligent street light management, just to name a few.
Dijon, France, for instance, recently launched a $126 million smart city project with outdoor LED lighting, which it will connect to a central management system that will also tie into traffic lights, security cameras, buses, and other assets.
As a vendor of wireless mesh networking, Silver Spring itself has been involved in many smart city and smart lighting undertakings, one of its more recent projects being in London.
Not all newly lit cities are necessarily embracing the notion. Knoxville, TN recently tapped Siemens and Acuity for a $15 million LED upgrade that does not include smart city functions beyond intelligent control of the lighting itself, although the Holophane-branded luminaires provided by Acuity are upgradeable should the city decide to add IoT services in the future.
MARK HALPERis a contributing editor for LEDs Magazine, and an energy, technology, and business journalist (markhalper@aol.com).