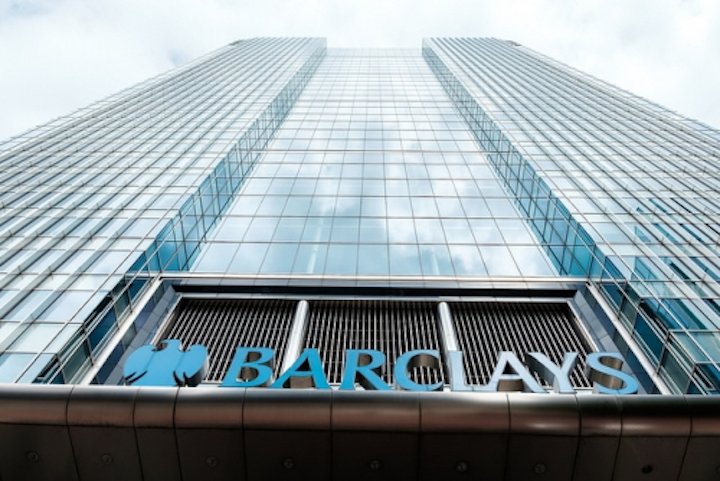 Barclays is deploying a sensor-based system for space utilization analysis at banking HQ in London, with no luminaires in the mix.
Barclays Plc has deployed a series of heat and motion sensors that help analyze office space usage at investment banking facilities in London.
Interested in articles & announcements on sensors, smart building and IoT applications?
It's the sort of system that lighting vendors are offering as part of their push into the Internet of Things (IoT), with one glaring difference: Barclays does not appear to be housing the sensors within the lighting infrastructure to turn this into a smart building.
Rather, it is deploying black boxes mounted underneath employees' desks, according to a recent article by Bloomberg.
The boxes, called OccupEye and provided by British company Cad-Capture, gather occupancy data and tie it into a cloud-connected dashboard system that helps Barclays decipher how efficiently or wastefully it is using space.
"By efficiently optimizing space, OccupEye will also allow energy managers to deliver energy savings via intelligent building management," Cad-Capture says on its website. "For example, if your company has 300 employees spread disparately across 5 floors, you are effectively running an inefficient building and more than likely to be receiving excessive utility bills. OccupEye sensors will allow energy managers to easily identify and analyze utilization trends, e.g., peaks and troughs. As a result, the managers can relocate staff accordingly, use the data for energy audit reports and significantly reduce energy costs... The solution comprises an unlimited number of wireless workplace utilization sensors which transmit utilization data to a small number of strategically positioned network receivers, which in turn feed the 'raw' occupancy logs back to client specific cloud-based analytics systems... Through our state-of-the-art web-based dashboard, users enjoy absolute control over data reporting and analysis."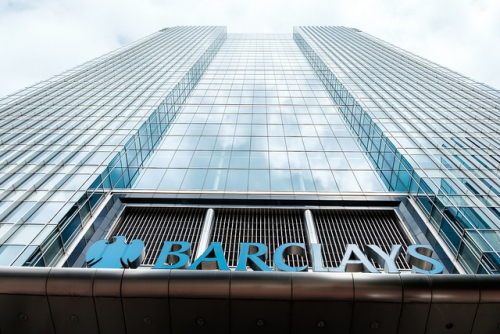 As lighting companies morph into IT firms, they face stiff competition in the smart building race — from IT vendors
Barclays is using smart sensors to track space utilization, using a system that
appears not to tap the lighting infrastructure. (Photo credit: Håkan Dahlström Photography via Flickr.)
The pitch could have come straight from a lighting vendor, many of which are embedding IoT sensors into or next to luminaires in smart building applications.
Lighting companies are promoting space utilization analysis as a key IoT application. For example, space management is a principle component of a smart lighting system provided by Helvar as part of a 5G smart building trial at the University of Oulu in Finland. And smart luminaires from Feilo Sylvania are helping Dutch standards body NEN manage its headquarters space in Delft.
The good news at Barclays for lighting companies is that Cad-Capture's OccupEye system validates the concept of IoT-linked facilities analysis. As Bloomberg noted, "Hot-desking may appeal as a cost-cutting strategy to Barclays chief executive officer Jes Staley, who has said there are 'tremendous savings' to be made by reducing the bank's real-estate footprint. In December, Barclays sublet office space in London's Canary Wharf district to the government, saving about 35 million pounds ($45 million) a year."
But as a high-profile user, Barclays also serves as a stark reminder that lighting vendors have to compete against IT vendors for IoT business. That's one reason why IoT lighting subsystem maker Gooee is hedging its bets outside the lighting infrastructure, and why lighting giant Osram has a side business selling Bluetooth chips.
It's also why lighting vendors are striking partnerships with IT firms. To that end, Feilo Sylvania recently launched a broad systems integration and partnership initiative.
Lighting vendors are positioning IoT systems for varied uses, many of which are linked to smartphones. In addition to space analysis, other applications include indoor positioning, location-specific advertising and promotions, traffic alerts, parking information, air and weather reporting, crime warnings, and much more.
Some observers have also suggested that systems such as the Cad-Capture technology at Barclays are used to monitor individual employees and their productivity, although Barclays has said it is not using Cad-Capture for that purpose, Bloomberg reported.
MARK HALPERis a contributing editor for LEDs Magazine, and an energy, technology, and business journalist (markhalper@aol.com).