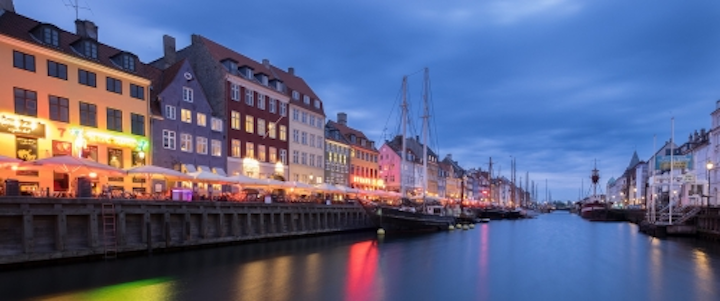 Another day, another IoT alliance between a major lighting company and a leading networking firm.
Another day, another alliance between an LED lighting and an IT networking company: Acuity Brands and Internet of Things (IoT) network provider Silver Spring Networks have teamed to boost their smart street lighting capabilities with a new product and via working as channel partners for each other.
Interested in articles & announcements on smart street lighting and IoT technology?
Lighting company Acuity, better known for indoor products and IoT services, said it has developed a photocontrol module that, when attached to a street light, will work with Silver Spring wireless networks to help improve the control and functionality of street lights.
Silver Spring connects street lights and other things such as smart electricity meters via a mesh topology based on the IEEE 802.15.4g standard — also known as Wi-SUN for wireless smart utility network — using the IPv6 Internet Protocol. Silver Spring calls its network Starfish, and offers management software called Streetlight.Vision.
By joining forces, the two companies will help large outdoor lighting customers such as cities and utilities "leverage their smart lighting canopy to easily and cost-effectively deploy additional smart city applications over time," said Trevor Palmer, vice president of product management controls for Acuity Brands Lighting.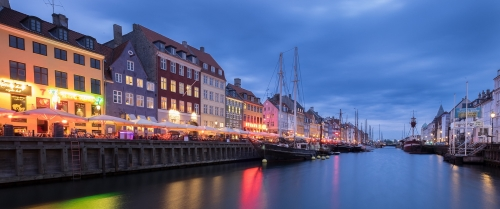 Acuity and Silver Spring team up on smart street lighting
Acuity's partner Silver Spring Networks provides wireless smart street lighting networks in many cities, including Copenhagen. (Photo credit: Christian Barrette via Flickr.)
The collaboration echoed an announcement yesterday in which Philips Lighting and American Tower Company said they are developing a "smart street pole" that will use 4G and 5G cellular technology to improve street lighting operations and support smart city functions. One of the key differences between the two partnerships is the type of wireless conduit: The Philips alliance will rely on cellular whereas the Acuity/Silver Spring union taps Internet protocols.
A number of cities have tapped Silver Spring's Internet mesh for smart lighting. Most recently, two boroughs in London said they would connect some 28,000 street lights using Starfish.
The combination of Starfish and Streetlight.Vision allows cities to remotely control lighting levels via both pre-programming and on-demand commands. It also lowers the cost of maintenance by remotely monitoring each lamp's performance.
Smart street lights are also expected to house connected sensors that allow cities to observe and act on a wide range of things such as traffic, parking, weather, road surface conditions, crime, crowds, and air quality. They can also support digital signage.
Vendors such as Silver Spring often sell smart street lighting as a service rather than as a product.
"We believe that collaboration is a key aspect for both cities and technology companies working in the smart city market," said John Marcolini, Silver Spring vice president of product management. "Our platform offerings allow deployments of applications such as street lights to evolve over time, giving our customers flexibility to add new smart city services in the future."
The alliance with Acuity calls for integration of Acuity's newly developed DTL DSN photocontrol module, which Silver Spring described as "an enhanced version" of Acuity's existing photocontroller, called the DLL Elite.
LEDs Magazine Editor in Chief Maury Wright contributed to this story.
MARK HALPERis a contributing editor for LEDs Magazine, and an energy, technology, and business journalist (markhalper@aol.com).