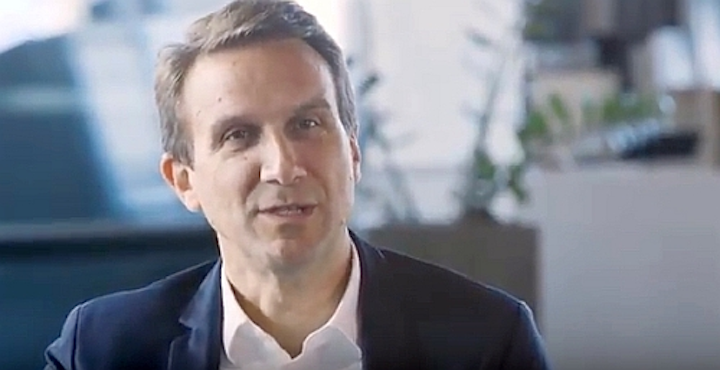 The carmaker begins to open up about its Munich showroom test, but stops short of endorsing lights for data analytics.
LONDON—In a guarded interview about the importance of smart lighting in car showrooms, a BMW retail executive has lauded the virtues of using intelligent lighting schemes to create atmosphere and "experience," although he stopped short of outright extolling the use of lights to collect data and communicate with customers' smartphones.
Interested in articles & announcements about smart lighting?
As LEDs Magazine reported earlier this year, BMW is using a Munich test center to trial an Aurora-supplied smart lighting system that would dynamically change settings to draw attention to different models and features. The Internet of Things (IoT) scheme, if deployed in showrooms, might also help deliver information to smartphones as customers peruse the floor.
"I personally think that experience is the new status symbol," said BMW's Michele Fuhs in a pre-recorded video interview first presented at the LuxLive 2017 exhibition in London earlier this month, and which is now generally available here.
Fuhs, whose BMW title is "head of future retail, premium retail experience," was speaking with supplier Gary Bennett, who is managing director of operations for Aurora's projects division.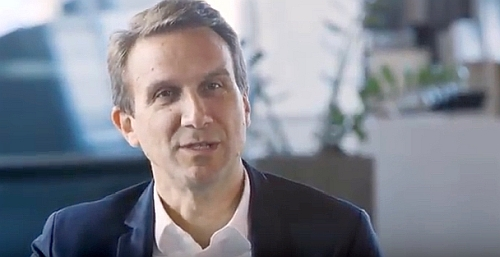 BMW: Smart lighting helps sell the experience
Fidgeting: BMW's Michele Fuhs described a physical world that is becoming more "phygital" (fidget-al). The German carmaker is still trying to determine exactly what role smart lighting will play in its showrooms. (Photo credit: Still shot from Aurora video.)
Aurora has installed its new line of AXiO smart lights, powered by Gooee IoT technology, at the test center. The lights can recognize when individuals approach a particular car, and can then light the car accordingly and even trigger an engine noise. AXiO is capable of personalizing the light and sound based on data shared and communicated with individual smartphones. It can also send information to the phone, and can provide BMW with granular information about general floor footfall and thus provide feedback and analysis of showroom layouts.
Fuhs observed that in general, a typical showroom has conventionally been "a big hall with a lot of cars." The challenge now, he said, is, "How do you create atmosphere which is appropriate to each of the corners, niches, and areas?"
The answer, he noted, resides in moving to more flexible building architecture, which can happen via materials and through other means.
"Here's where light comes in," Fuhs noted. "With light, you can make a space look much bigger, or smaller. You can create atmosphere, which is perhaps more frightening or more engaging or more enthusing."
While that might sound like old hat, the point is that intelligent systems such as Aurora's AXiO can adjust atmosphere on the fly, and in response to floor traffic and individual tastes.
Fuhs also noted that outlets themselves will become less important than "spaces," which can be physical or virtual. Physical spaces must therefore reflect more of a digital experience, a blending that Fuhs called "phygital," pronounced as "fidget-al."
"The physical space is going to get more phygital, so we have to offer digital things in the physical world," Fuhs said. "And the interesting thing is how do we get the digital experience in a certain way physical. So it's merging these two things, but in a way that is coherent, so that it's round and complete."
But as many times as Aurora's Bennett asked whether connected lighting would help deliver some of the enhanced digital elements — such as providing analytics of occupants' showroom behavior — Fuhs would not commit. Rather, he commended the ongoing joint test efforts by Aurora and BMW.
"The importance of a lab is that digitality today is difficult to understand for everyone," said Fuhs. "So what is it exactly? The good thing is that with the lab, we can test it, trying to evolve together with the zeitgeist and with the change of the human beings."
Or as Bennett put it, "There is a future here somewhere."
LEDs Magazine will keep an eye on this one.
MARK HALPER is a contributing editor for LEDs Magazine, and an energy, technology, and business journalist (markhalper@aol.com).