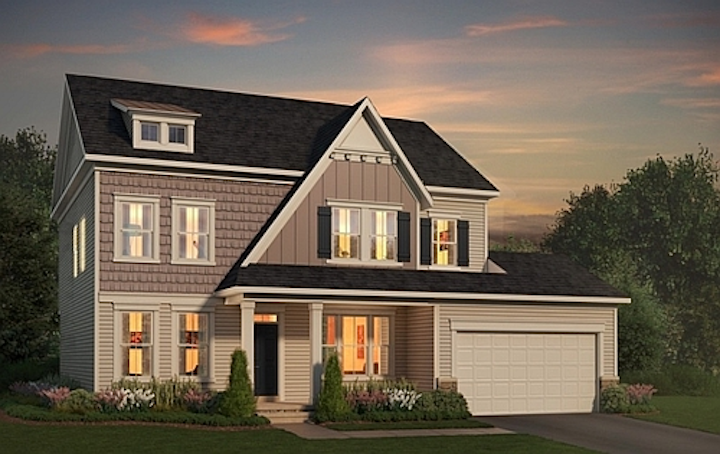 The IoT rises as the Alexa system will also let people verbally boss around thermostats, window blinds, door locks, and all sorts.
In another example of the property business pushing into smart lighting, home construction company Brookfield Residential said it is building smart homes in the Washington, DC area featuring voice control of lights and other things using the Alexa system from Amazon.
Interested in articles & announcements on smart lighting & the IoT?
Calgary-based Brookfield calls the new line of houses The Smart Home powered by Amazon Alexa. It will offer the hands-free automated controls "at many new communities" in the DC area including northern Virginia, allowing people to verbally boss around lights, security cameras, door locks, window blinds, lawn sprinklers, thermostats, music systems, ovens, and many other things, Brookfield said.
A typical Alexa system deploys a cylindrical speaker and microphone called Echo, which users prompt by speaking the word "Alexa" followed by a command such as "dim the lights." Echo can also vocalize answers to many inquiries. For example, it can give weather information.
Lighting companies including Philips and LIFX among others have added support for Alexa by offering apps that allow users to turn lights on and off, dim or brighten them, and create light scenes by interacting with the Echo device.
It is not clear whether the Brookfield system will make use of standard Echo gear.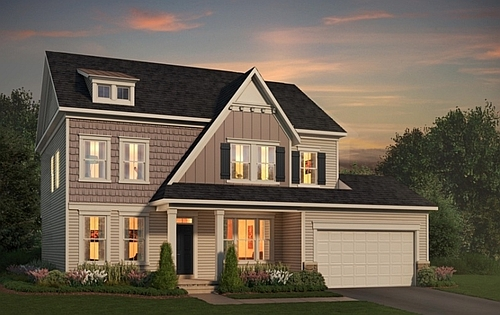 Smart lighting in new DC area homes will feature Amazon voice controls
This rendering shows an example Brookfield home that would be equipped with Amazon Alexa voice controls as part of The Smart Home line.

Brookfield first disclosed its plans at an Amazon web services conference in Las Vegas in early December, followed by a broader public announcement a couple weeks later before Christmas when it noted that it used the conference, called AWS re:Invent 2016, "to challenge developers to create new skills for Alexa and The Smart Home."
Alexa and Echo are cornerstone technologies in Amazon's effort to expand the Internet of Things (IoT). Prognosticators predict that tens of billions of things will soon connect to the Internet, making it easier to control them and, more importantly, involving the devices in data collection schemes that improve not only their operation but also distribute the data in a way that is useful to other people and operations.
Property developers are increasingly offering smart lighting and automated controls as features to lure buyers and tenants. In November, Los Angeles-based homebuilder KB Home said it is building homes in San Jose and Fremont, CA giving owners the option to use Apple's HomeKit package to control lights, thermostats, locks, and other devices, including programming pre-determined light scenes.
Smart lighting is also emerging as a selling point in the commercial real estate market. For example, Philips and Cisco are wiring 14 of the 32 floors at Madrid's 400-ft Torre Europa with Power-over-Ethernet (PoE) lighting, a move that the building's owner Grupo Infinorsa hopes attracts premium tenants. And Canadian real estate owner Oxford Properties is outfitting the 42-floor EY Tower under construction in Toronto with a smart lighting backbone, although the technology in that case is not PoE.
Editor's note: Watch for LEDs Magazine's upcoming feature on how one of the UK's largest commercial property developers, Land Securities, will build smart lighting into new construction projects, when we report on London's LuxLive 2016 exhibition in our February issue.
MARK HALPERis a contributing editor for LEDs Magazine, and an energy, technology, and business journalist (markhalper@aol.com).