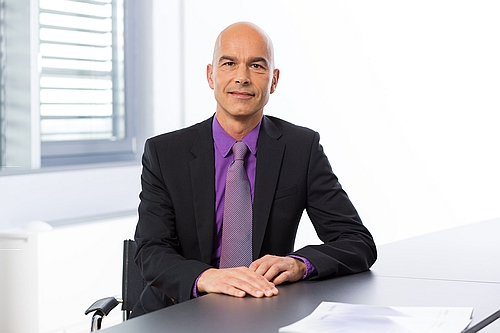 CEO Guido van Tartwijk is driving Tridonic toward a global and connected future and the European stalwart in the SSL sector has opened a US office in Highland, NY.
Tridonic, one of the Zumtobel Group of companies, has announced entry into the North American market and going forward the company will increasingly rely on a connected Internet of Things (IoT) strategy and the net4more smart lighting platform first revealed at Light+Building in March 2016. Guido van Tartwijk took over as Tridonic CEO back in November 2016 and he said he told management that a "global game is going to be essential for success." Tridonic is a noted supplier of LED drivers and light engines, and will expand its connectivity options for the solid-state lighting (SSL) sector beyond its DALI (digital addressable lighting interface) roots with a strategy focused on IP (internet Protocol) networking platforms.
Interested in articles & announcements on connected smart lighting & IoT?
Tridonic has quietly established a US engineering presence in Rancho Santa Margarita, CA (In Orange County south of Los Angeles) with that organization led by Karl Jonsson, vice president of IoT architecture. The location has afforded the company with ready access to experienced IoT engineering talent. The new Highland, NY (north of New York City) office will serve as the sales and marketing headquarters, and Tridonic already has regional sales representatives in place in key markets such as Boston, New York, Atlanta, and the San Francisco Bay area.
According to van Tartwijk, the North American sector is moving more rapidly in the smart lighting direction than is Europe, despite the fact that Europe has long been a more enthusiastic adopter of DALI systems for lighting control. The move to North America will open that market to Tridonic, and also allow the company to engage with luminaire manufacturers that want to bring smart-lighting products to the European market.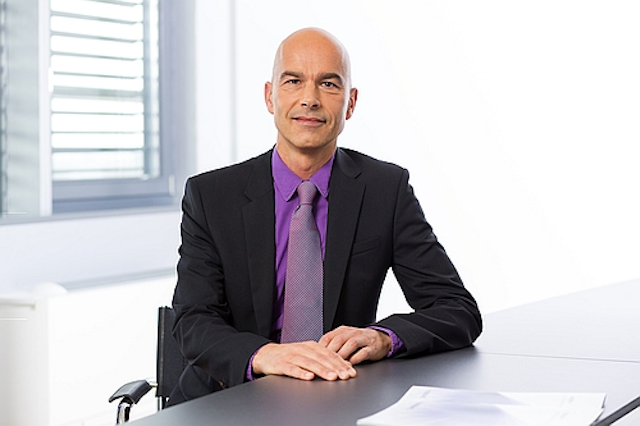 Tridonic arrives in North America, moves toward connected smart lighting future
Tridonic CEO Guido van Tartwijk is following through on a global strategy by expanding into US operations.
"Tridonic's heritage is deeply rooted in professional lighting, an industry we have helped shape for more than 60 years," said van Tartwijk. "Our global market strategy is based on building close relationships with luminaire manufacturers and other partners. Now, with the rapid growth of connected lighting, we are ready to enable IoT-based services and solutions by merging outstanding lighting components with the application capability from our software experts in California."
Tridonic said it will supply products specifically for the North American sector. For instance, van Tartwijk said logistics issues such as the way drivers are wired in luminaires make it almost mandatory to have products for each region. And Tridonic expects to gain volume market share that can support such specialization, although van Tartwijk said there will be some cases such as in Power over Ethernet (PoE) where the company can deliver products for a global market.
Perhaps the key element for the company, however, will be the net4more platform. The company has not taken the easy route of, say, integrating a ZigBee wireless module from a third party into a driver. The company is basing net4more on industry standards, although the IPv6 or 6LoWPAN (IPv6 over Low power Wireless Personal Area Network) technology is not at this point widely deployed in smart SSL.
About SSL networks, van Tartwijk said, "There is no winning technology yet." Tridonics's Jonsson explained, however, that an all-IP-based network will ultimately deliver a platform that will not require changes or modifications when new services are rolled out, whereas a network where the IT-centric IP world is bridged to ZigBee or other technologies may require constant updates to support new services. Watch for an upcoming feature article that explains the subtle differences in detail.
Tridonic, meanwhile, expects to roll out its North American-targeted products at LightFair International in May and also to demonstrate net4more in its booth. In addition, van Tartwijk said the company would have some data from early pilot projects in buildings by that time. To learn more about van Tartwijk and his plans for Tridonic, watch for the March issue of the magazine and an extended interview. Previously, van Tartwijk held executive positions at Philips Lighting and other companies.