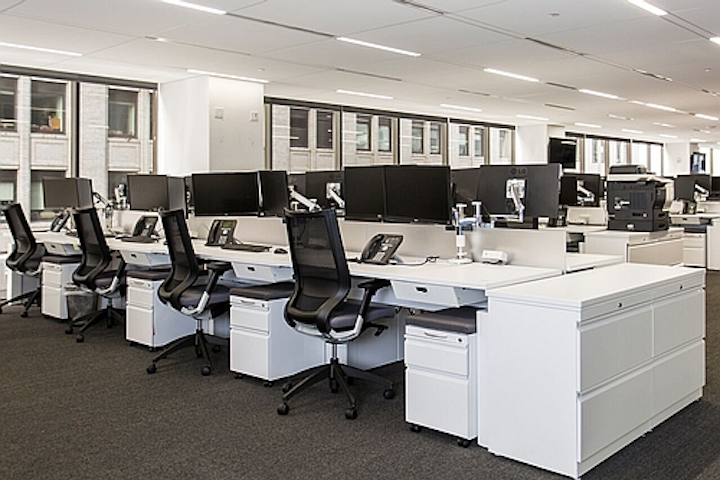 Innovation is risky business. Could one of the IoT company's OEM lighting partners rescue it?
Disruptive technology movements can come at a cost to pioneers, and smart lighting is no exception: Australian trailblazer Organic Response has entered financial protection, prompting speculation that a rescuer — perhaps a lighting vendor that already uses its Internet of Things (IoT) technology — is on the horizon.
Interested in articles & announcements on smart lighting & IoT?
"The company's directors placed the company into Voluntary Administration on 24 February," a former spokesperson told LEDs Magazine via email. "The Administration enables the company's finances to be restructured and for its financial problems to be dealt with. The administrators, directors, and key personnel are working to restructure of the company's finances to secure the best outcome for the company and stakeholders."
The nearly six-year-old Melbourne company makes hardware and software that enables office luminaires to collect room occupancy data that facilities operators can use to optimize building space, or in the case of retailers, to engage in-store customers with discounts and information. The IoT technology also takes note of lighting levels and can thus help reduce energy bills through intelligently dimming or switching off lights at the right time.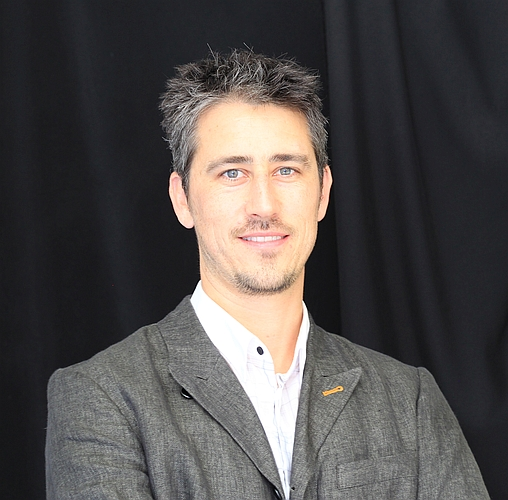 Co-founder and now former CEO Chris Duffield told LEDs Magazine last summer that Organic Response was on a mission to transform lighting companies into IoT companies. Transformation is hard work. This week he told LEDs that he left Organic Response on Feb. 17.
"Our mission is to provide the hardware and software platform to enable traditional lighting companies to transform into an Internet of Things company," co-founder and now former CEO Chris Duffield told LEDs Magazine last summer in a profile of behind-the-scenes smart lighting companies.
But like many young and not-so-young companies that for several years have been attempting to overhaul the lighting world by adding IoT capabilities, Organic Response has announced few end users for the data-collection portion of its business, which is expected to be its big breadwinner. Its website identifies over a dozen users each in Australia/New Zealand and Europe, and one in the US, that have primarily installed the technology to control lighting levels.
The dearth of commercial installations with a sophisticated data angle seems to have taken its toll.
Neither the spokesperson nor co-founder Duffield elaborated on how the company might be restructured or who might rescue it. LEDs had contacted them after sister publication Lux wrote about the company's financial administration yesterday.
"After five-and-a-half years of working toward a vision of building one of the world's leading lighting control products and businesses, I have had to leave my post at Organic Response and entrust our vision to the team," Duffield said in an auto-email reply to LEDs. "As of 17 Feb I have ceased my employment with Organic Response."
The spokesperson has also left the company.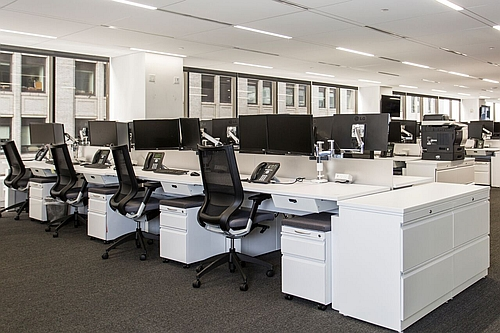 IoT lighting specialist Organic Response enters financial protection
Organic Response worked with Current, powered by GE to install smart lighting at the Dixon Advisory Group office in New York City.
Speculation on a possible buyer has centered on the company's OEM lighting partners, which include Feilo Sylvania, Fagerhult, Fagerhult's Whitecroft Lighting, and GE's Current group.
As LEDs reported in September, Feilo partnered with Organic Response on one of the Australian company's few known data-oriented jobs, installing about 1000 luminaires equipped with motion sensors and tied wirelessly into a web-based information portal at the headquarters for standards body NEN in Delft. NEN's operations staff can view an Organic Response portal onsite or remotely to gain real time insights not only into how the lights are working and how much energy they are consuming, but also to see how different floors and rooms are being used.
Feilo global director of strategy and new business development Bastiaan de Groot told LEDs at the time that data collection and analysis of building use — how to assign conference rooms or when to jettison space, for instance — would be the main source of value from the deployment. "We believe that the value of the data is around 12 times bigger than the value we create in terms of reducing the energy consumption in the building by installing energy-efficient lighting," he noted in September, when Chinese-owned, London-based Feilo was anticipating completing the deployment by last November.
Meanwhile Fagerhult has been in an acquisitive mood although it is equally open to partnerships in areas like the IoT, as Lux reported recently.
LEDs sent queries to Feilo, Fagerhult, Whitecroft, and GE seeking comment but had not received definitive replies by the time this story posted.
US-based venture firm Constellation Technology Ventures (CTV), a stakeholder in Organic Response, also did not reply to a LEDs email. Last summer, Duffield told LEDs that Organic Response was hoping for an infusion from investors that would have allowed it to double its staff to nearly 60 people. In addition to CTV, investors have included German utility E.ON.
Organic Response is not the only company in the smart lighting brigade that seems to have encountered a slow market uptake. For example, while startup Gooee has landed some 30 OEM customers, none of those have yet announced a commercial deployment. One of them, Aurora Lighting, earlier this month previewed prototypes of luminaires that embed Gooee technology, but stopped short of actually introducing a commercial product, which isn't expected until next year.
In another example of sluggish customer acceptance, Philips Lighting has announced only a handful of tiny pilots for its indoor-positioning technology, aimed for use in retail stores and other places.
Still, the industry is pushing.
"Disruption is hard, innovation is hard," said Neil Salt, managing director of the IoT division at Aurora Lighting. "You can be too early. You can be too late. Timing's everything. It's a challenge. I don't think this is the end for Organic Response. I hope they can continue in some form."
One technological issue that might have stymied Organic Response is the absence, so far, of a standard for deploying Bluetooth technology in a mesh format. The Bluetooth Special Interest Group was expected to have issued such a standard a year or so ago but has delayed issuing a final specification. Bluetooth is key to certain aspects of the company's offering. It was to have underpinned location-based services to track people and assets in places like retail stores, hospitals, and other public buildings. In retail environments, for instance, luminaire-embedded beacons would ping shoppers' phones and offer special deals on nearby items; in hospitals, beacons could keep track of medical equipment so nurses can find them when needed.
Meanwhile, the pioneers can expect a few more arrows in the backs before reaching the land of IoT milk and honey.
LEDs Magazine expects to learn more information soon about Organic Response's restructuring. Read more about the potential for buyers.

MARK HALPERis a contributing editor for LEDs Magazine, and an energy, technology, and business journalist (markhalper@aol.com).
*Updated Mar. 27, 2017 to link additional news update.