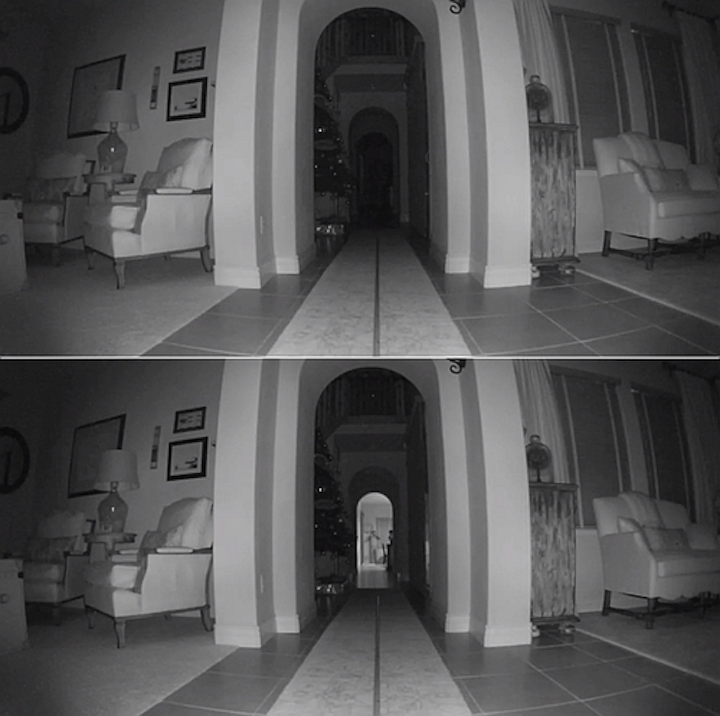 Color and white smart lamps are now $40 and $20. Meanwhile, the new LIFX+ smart bulb emits infrared wavelengths, making it easier than ever to spot the prowler on your premises. Strip lights, too.
LED smart bulb pioneer LIFX has again cut the price of its color-changing and white bulbs, while adding a new color bulb that emits infrared (IR) wavelengths, enabling security cameras to see more indoors and outside.
Interested in articles & announcements on LED smart bulbs?
The Redwood City, CA-based company yesterday cut the price of its Color 1000 color-changing and its tunable White 900 and White 800 LED lamps to $39.99, $24.99 and $19.99, respectively, director of marketing Jon Ivanco told LEDs Magazine.
The Color 1000's price has plunged in a series of moves over the last year. It had been $100 until October 2015, then fell to $60, then to $50 around Christmas, before bouncing back up to $60 and now dropping to $40. The tunable White 900 and 800 had been selling for $39.99 and $29.99 until yesterday. It lets users change the light's brightness and color temperature. The 900 and 800 differ in size.
Ivanco said the company has been "very pleased" with sales levels of both product lines.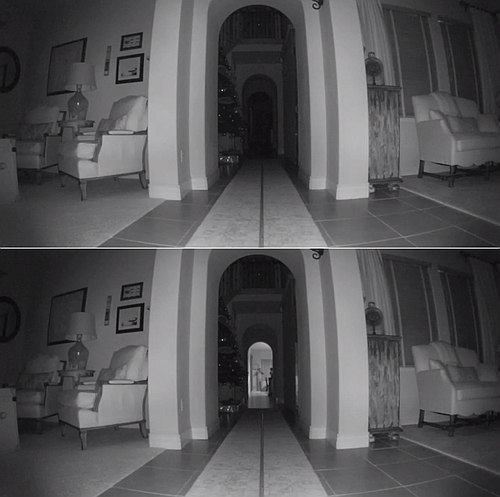 LIFX keeps cutting prices, and adds a smart bulb that lets security cameras see more
The LIFX+ smart bulb emits IR wavelengths that allow security cameras to see more (shown at bottom).
Meanwhile, the new LIFX+ makes it easier than ever to spot the prowler on your premises. It has all the features of the LIFX Color 1000 lamp — including 16 million tunable color shades — plus one key ingredient: It includes a channel that emits IR light, brightening up the picture delivered by security cameras and allowing them to see further, LIFX said.
The IR capability comes at a premium, as LIFX priced the LIFX+ at $79.99, twice the current price of its color smart bulb, $39.99. The new bulb is available in various stem fittings for the North and South American markets as well as Europe and Australia.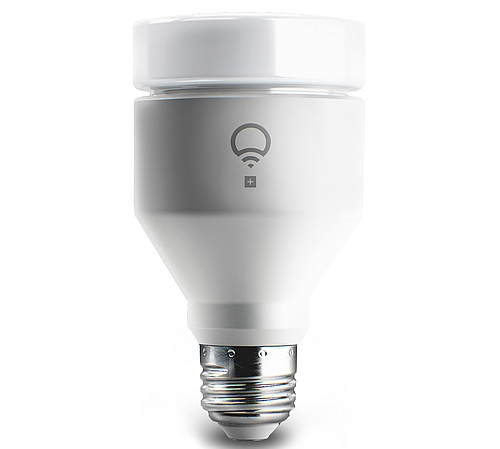 It looks like a LIFX Color 1000 tunable smart bulb, smells like a Color 1000, and tastes like a Color 1000. But it also emits infrared.
The company also for the first time added LED strip lighting to its line. The new LIFX Z delivers 700 lm/m up to 4 m. Above that the lm/m output declines. The company said 10 m delivers 2800 lm. Users can control color in 8 zones per meter via Wi-Fi. The company priced a 2-m starter kit at $89.99. LIFX Z "will be available everywhere," Ivanco said.
LIFX was an early player in residential smart home lighting, famously starting life with crowdsource funding in 2012. While general consumers might still find the $40 and $20 tag of its Color 1000 and White 800 tunable lamps to be prohibitive, LIFX does not require users to purchase pricey starter kits the way some other vendors like Philips have.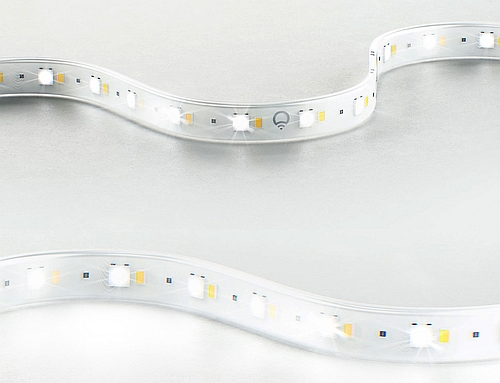 LIFX has entered the linear lighting business, with the LIFX Z LED striplight.
Smart bulbs are still way more expensive than light bulbs were in the not-too-distant past of $1.00 incandescent products. And they are distinctly pricier than general "dumb" LED bulbs. The Home Depot, for instance, is currently listing a pack of 4 standard Philips 60W-equivalent bulbs for just under $9.00.
But smart bulbs offer a number of benefits. Depending on the model, users can control them via an app either while at home or around the world, setting on/off, brightness, color temperature, and color. And they can tie bulbs into other smart digitally-enabled things, such as heating systems, security systems, entertainment devices, and so forth. In this Internet of Things (IoT) layout, lights could, for example, flash and send a message to the homeowner when intruders enter a house. That possibility becomes all the more likely now with the new LIFX+ IR feature.
LIFX is continuously adding capabilities. In August, it starting allowing LIFX app users to program their lights to respond to an abundance of physical world and cyber events such as rain, snow, sports scores, or Twitter alerts by using the popular IFTTT — "if this then that" — tool from service company IFTTT. Earlier this year, it improved color controls, added support for Amazon's Echo voice control system, and did the same for Google's Android voice control.
The company has not yet announced support for Apple's HomeKit automation framework, which would allow control via Apple's Siri voice system.
MARK HALPERis a contributing editor for LEDs Magazine, and an energy, technology, and business journalist (markhalper@aol.com).