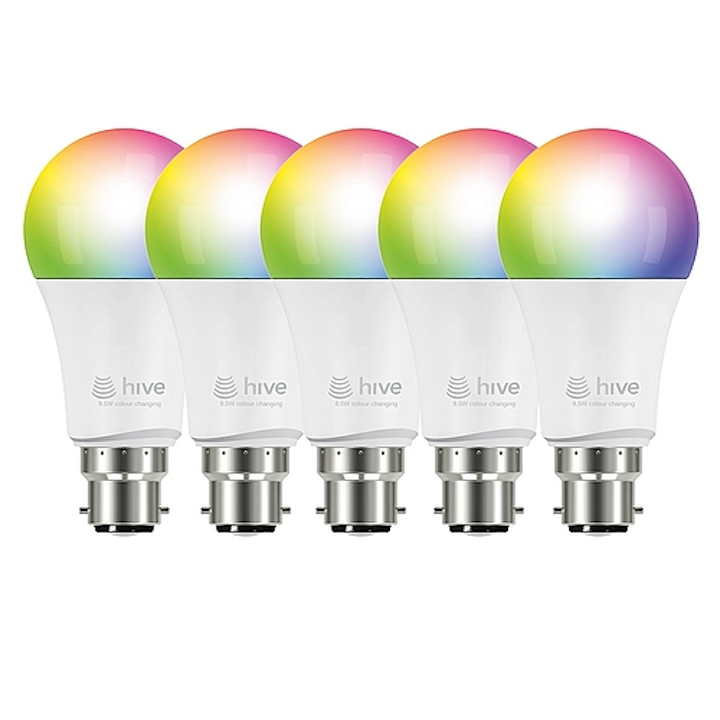 The UK LED company adds tunable white and color-changing bulbs to the Hive line of smart home products from British Gas.
With pricing well above that of standard "dumb" LED bulbs, smart LED lighting has yet to reach beyond niche appeal in the residential market. But vendors continue to try to chip their way into the home, as evidenced by Aurora Lighting's latest move in its partnership with UK utility British Gas.
Interested in articles & announcements on tunable LED lighting?
Aurora, the LED lamp company based in Welwyn Garden City, England, last week added two new bulbs to British Gas' Hive line of connected home products: a tunable white model, and a tunable color model.
British Gas began selling Aurora-made Hive-branded smart lamps in June. The first bulbs give users rudimentary capabilities of controlling on/off and brightness via an app and Internet connections both at home and around the world. Those lights, called Hive Active Light Dimmable, now become the entry-level product in a line that includes the new Hive Active Light Cool-to-Warm-White model and the Hive Active Light Colour Changing model.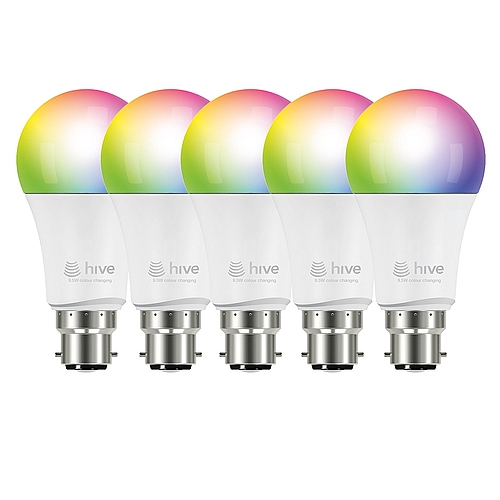 Aurora broadens its IoT lamp offerings through Britain's largest utility
Aurora and British Gas have teamed up to add color bulbs (pictured) and tunable white models to the utility's Hive line of connected lighting and other home products.
Hive Active Light is the most recent offering within British Gas' Hive connected home initiative. The power utility launched a Hive thermostat in July 2015, allowing users to control their heat and hot water via apps and the Internet. Earlier this year, the Hive group added Internet connected smart plugs and smart sensors before adding lighting to the Internet of Things (IoT) scheme in June.
All the products require the user to connect a small hub into their home broadband router. Users do not need to have the Hive thermostat to use the lights, but they need the hub, which they install themselves.
Prices for the lights are £19 ($24), £29 ($37), and £44 ($56) for the dimmable, tunable, and color-changing models, respectively. Hive is also selling three-packs at £49, £79, and £119; and five-packs for £79, £119, and £179. A starter kit including a hub and three bulbs lists for £89, £119, and £159 for the dimmable, cool-to-warm, and color bulbs, respectively.
Those prices remain well above the going rate for a dumb LED bulb in the UK, where £5 ($6.30) is common and sub-£5 deals are easy to find.
But Neil Salt, the managing director of Aurora's IoT division, believes that the British Gas imprimatur will help ease consumers into a comfort zone with the lighting industry's general "beyond illumination" smart lighting movement. British Gas is the UK's largest utility, serving over 14 million homes, although its customer base is declining.
"They've got 10,000 engineers on the road, so in terms of how they engage with their customers, it's very, very direct," Salt told LEDs Magazine's sister publication Lux Review. "We've always been excited about what the opportunities would be beyond the bulb and the opportunity came along with Hive. They have real opportunity in terms of their scale and the reach into residential. You can't ignore they're a significant player in that space. With men on the ground, it makes a significant difference in how the adoption curve will be because you have the face-to-face interaction with people."
The engineers will not sell the bulbs. That job belongs to Hive, which is selling the lamps through its own website, and through a number of retailers including John Lewis, Curry's, Amazon, Maplin, and Screwfix.
Aurora's Salt believes that utility partnerships in general should help smart lighting catch on in the home market.
Enthusiasts believe that residential smart lights will not only give users much more control over their lighting, but will also enable lights to communicate with other devices. Lights connected to motion sensors, for example, could flash and send a message to the homeowner if an intruder enters. Smart lighting is also expected to gather data that could be of use to multiple parties — raising data privacy and security issues.
"For some, the benefits of smart lighting will be about the peace of mind that, while you're away on business or holiday, you've scheduled your lights to come on," Hive product and commercial director Tom Guy told Lux. "For others, it will be about setting the perfect ambience to unwind after a stressful day. For these reasons, smart lighting has the ability to transform people's experience of the space they live in."
The Aurora-made, Hive-branded lights use a design that conforms with the Hive scheme, which deploys, among other technologies, the ZigBee wireless standard. They do not draw on technology from Gooee, a smart lighting startup that has agreed to supply Aurora with an IoT engine to embed in Aurora LED bulbs. That product, called Gooee Full Stack IoT, is due commercially early next year. Aurora CEO Andrew Johnson is the founder and CEO of Gooee.
Aurora is not the only vendor to recently ramp up its residential smart lighting efforts. Philips this week announced that users can now control Philips Hue smart lamps via Google's new Google Home voice system. LIFX cut prices on its existing line and added a bulb that enables infrared security cameras to see more. And as Lux reported, mass-market retailer IKEA said it will launch a range of affordable smart home lighting products.
MARK HALPERis a contributing editor for LEDs Magazine, and an energy, technology, and business journalist (markhalper@aol.com).