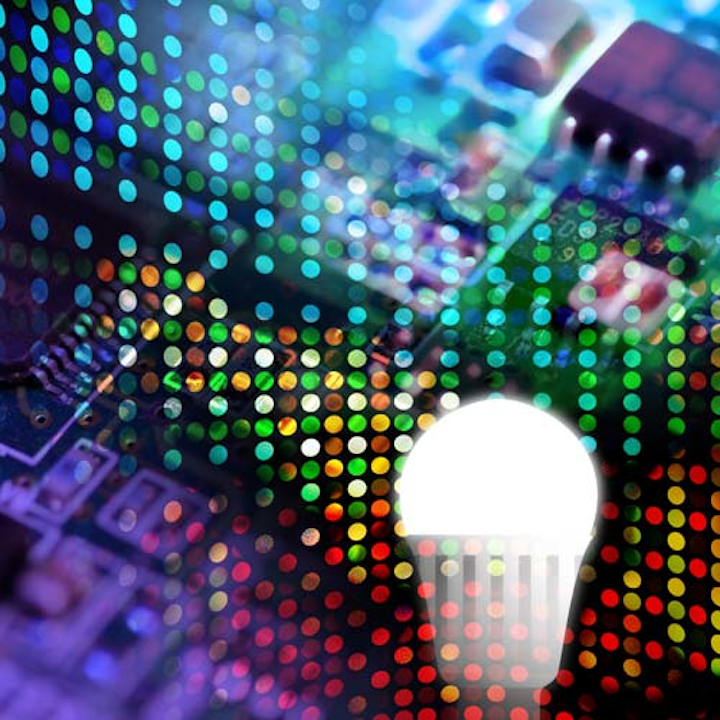 Our annual top 20 list of most-read stories reveals that business deals dominated reader interest in 2016 while the Internet of Things, packaged LED advancements and horticultural solid-state lighting followed closely.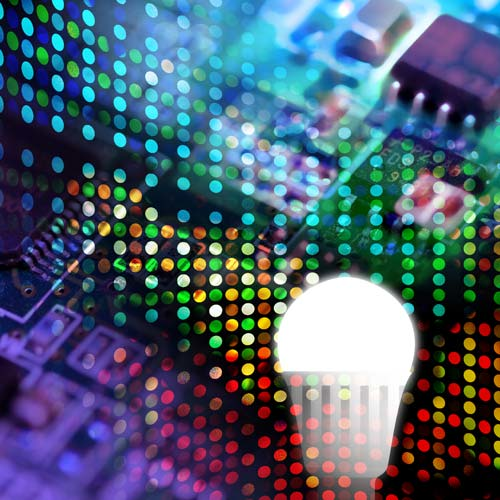 Top 20 of 2016: Readers make business, IoT, and LED stories most readWith 2016 coming to close, we will continue our holiday tradition of posting the most popular articles that have appeared on the LEDs Magazine website throughout the year based on our Internet statistics. Indeed, you the reader and your clicks are the genesis for this list. And clearly business deals were top of mind in 2016. Still, other technology trends are evident in the list such as the burgeoning interest in smart lighting or the Internet of Things (IoT). The expanding horticultural solid-state lighting (SSL) niche has caught your interest. And packaged LED advancements, as always, find several spots on the list.
Interested in articles & announcements on smart lighting & IoT?
On the business side, it was activity at Osram that topped the list and Philips-centric articles bridged 2015 to 2016. Indeed, we had several articles make the list regarding Osram's move to first carve-out its lamps business, then give it the name LEDvance, and finally announce the sale of the business to a Chinese investment group. Indeed, that final story tops our 2016 listing — as we approach year-end the deal is still receiving regulatory scrutiny in Germany, although that article did not make the Top 20. As you peruse the list, remember that the playing field isn't necessarily level, with articles from earlier in the year having far more time to build traffic stats.
Consider the ongoing saga of Philips divesting LED manufacturer Lumileds. Our story about the original sale to Go Scale Capital was the third most-read story in 2015. And then the story about the US government scuttling the deal in early 2016 makes this year's list. But the story about the new sale to Apollo Global Management, that broke just over a week ago, did not make the 2016 list.
Moving to the IoT, there are numerous representative articles on the list. But the top in reader interest was focused on IT giant Cisco and its sudden interest in the lighting sector because of the potential to use Power over Ethernet (PoE) to both power and connect LED luminaires. But smart lighting came to play in many other ways including in tunable lighting products, in new user interfaces, and in IoT modules that enable lighting manufacturers to enter the complex IT world.
The horticultural lighting sector is something different entirely. We entered the year seeing the technology as a niche, albeit a very interesting one from a technology perspective. But the pace of development led us to launch our first Horticultural Lighting Conference in Chicago back in October. In fact, the article announcing that conference scored in the top 20, although we chose to omit it from this list since it was internal news. And based on the continued interest, we have launched a dedicated Horticultural Lighting microsite on the topic. And you will find several interesting article down below.
We'll close with the stalwart of the list — packaged LEDs. Obviously the component technology that has launched the SSL revolution remains a compelling topic. And most of the stories on the topic are about the continued performance advancements that LED manufacturers continue to churn out.
Finally, don't forget to read between the lines and scrutinize the entire list below. There are some other very interesting topics included, some that just might be indicative of hot 2017 trends.
Top 20 LEDs Magazine stories of 2016:
1. Osram sells LEDvance SSL business to Chinese trio including MLS
IDG Capital Partners, MLS, and Yiwu State-Owned Assets Operation Center pay EUR 400 million for the LEDvance lamps and lighting business that had recently been carved-out from its Osram parent.
2. Philips adds scene-setting feature to Amazon voice commands for Hue smart bulbs
The residential smart lighting also now supports the Internet giant's Echo and Alexa system in Europe, as the Dutch giant extends its LED IoT push.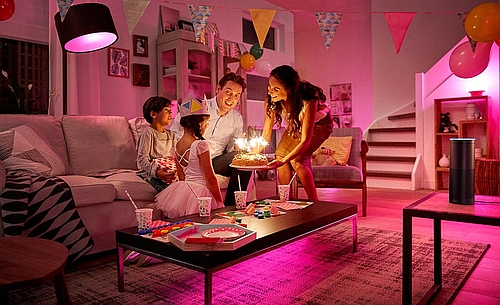 3. Cisco marches into connected lighting with new partners and new PoE installations
The networking giant's Philips alliance for connected lighting was just a start now that it has announced 15 new collaborators, including Cree. LEDs in the "digital ceiling" are key to its huge Internet of Things push.
4. Cree launches second-generation high-density COB LEDs
New 6- and 9-mm-LES chip-on-board LEDs increase lumen density and promise to dramatically shrink form factor in high-output directional SSL products.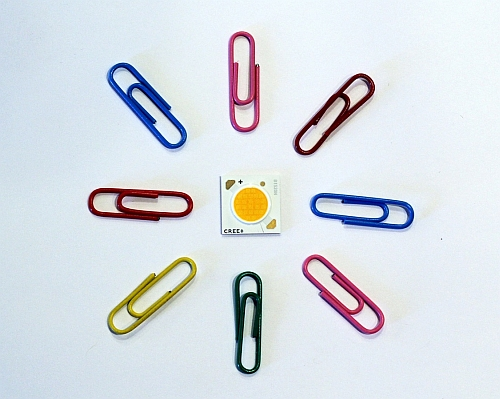 5. Philips adds dynamic color mixing to its horticultural LED lighting system
Growers can use one horticultural LED lighting fixture to change 'light recipes,' rather than purchasing a separate light for each color.
6. Philips Lighting launches indoor, tunable-white LED lighting platform
Six major luminaire series from various Philips Lighting brands offer support for the new tunable-white SSL platform that relies on the company's Dynalite network control platform.
7. Nikkiso delivers 50-mW deep UV LEDs with 10,000-hour lifetime
Applications ranging from curing to disinfection and sterilization will benefit from new UV LEDs in the 265–300-nm band.
8. Osram gives lamps division a name to help move it
German lighting giant says it's still on schedule for April 1 "carve-out" of group now called LEDvance.
9. After a small hiccup, Osram completes legal carve-out of LEDvance lamps group
LEDvance is still part of Osram for now, but is officially a separate entity from the chips, smart lighting, and automotive portion of the technology company.
10. Eaton demonstrates distributed DC power for LED lighting at LFI
A Distributed Low Voltage Power architecture that carries power and control to LED luminaires is a new initiative for Eaton and the company will seek to standardize the approach.
11. Philips Lighting details two new LED-lit vertical farms in Japan
12. Blue LED energy shortens shelf life of milk, according to Cornell researchers
13. GE's Current acquires Daintree Networks and SSL ControlScope platform
14. Packaged LED news: Samsung, Lumileds, and Cree add SSL components
15. Transcend launches broad-spectrum, LED-based T5 tube for horticulture applications
16. Samsung introduces OEM IoT module for luminaire makers
17. Philips terminates $2.8B sale of Lumileds to China's GO Scale
18. Goldeneye linear LED lighting can be integrated into architecture
19. Cree demonstrates 134-lm/W packaged LED with incandescent quality
20. Packaged LEDs during L+B week: Samsung, LG Innotek, Lumileds, Cree, and Plessey
See what topped the LEDs Magazine list in 2015 for both LED enabling technology and applications stories.
Want to keep up with the latest LED & lighting business and technology news? Subscribe to the LEDs Magazine Weekly e-newsletter to get it delivered straight to your inbox.