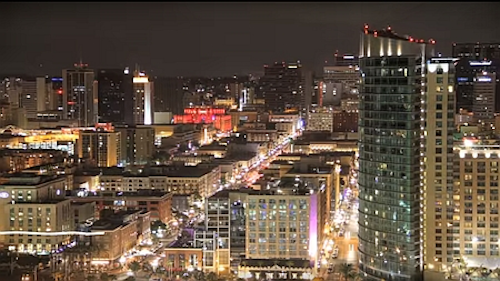 Mobile wireless stalwart Verizon acquires smart-city-focused Sensity Systems, which has leveraged the widespread retrofit of street lights to LED sources to enable a variety of municipal IoT services.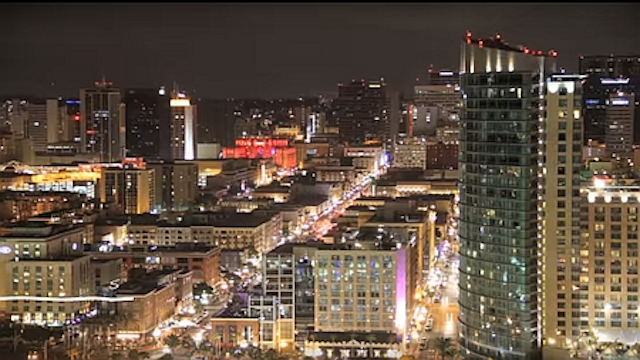 Verizon acquires Sensity Systems in a smart city push that will rely on LED lightingVerizon Communications has announced its acquisition of Sensity Systems — a company that has focused on networking cities relying on an infrastructure built around LED-based street lights. The companies did not reveal the terms of the deal. The deal will impact the solid-state lighting (SSL) sector with a leader in mobile wireless networks and services gaining access to a proven smart-city and Internet of Things (IoT) technology suite.
Interested in articles & announcements on smart cities & IoT?

The Verizon acquisition of Sensity Systems marks yet another instance of a large technology/communication-industry player broadening its vision to encompass the lighting industry. For example, we have covered the clear interest of networking stalwart Cisco in the SSL sector. Verizon may even be a better fit in the outdoor SSL sector because its wireless networks are already being used in some smart-city applications and the company had organically been developing an IoT platform called ThingSpace. Access to the Sensity technology portfolio will enable Verizon to fast-track its IoT effort.
"Sensity is a leading provider of IoT solutions for smart communities with a strong ecosystem of partners, and this transaction will accelerate the deployment of large-scale implementations that will drive the digital transformation of cities, universities, and venues," said Mike Lanman, senior vice president of enterprise products and IoT at Verizon. "Verizon is uniquely positioned through its infrastructure investments at the network, platform, and application levels to provide holistic solutions that empower communities to address their most pervasive challenges."
The Verizon announcement didn't focus specifically on lighting and indeed Sensity has had a much broader focus on the full set of services envisioned for smart cities including emergency services, traffic management, and environmental monitoring. Still, much of Sensity's business has been dependent on LED street lights used as a network infrastructure. And the company has partnered with LED-centric lighting manufacturers such as Acuity Brands.
The acquisition announcement did note that Sensity has capitalized on LED lighting retrofits and that the company has participated in 42 smart-city installations around the globe. And Verizon also said it has already offered lighting-centric services.
In many ways, the mobile wireless infrastructure is a perfect answer to the issue of network choice in outdoor SSL, although obstacles exist. The Strategies Unlimited analyst team contemplated the issues in a recent column. Moreover, the issue of networking SSL using cellular systems was covered in our feature article on presentations made at Strategies in Light 2016. Some of the potential success will depend on yet-to-emerge upgrades to the mobile wireless networking suite that will carve out lower-speed services for the IoT at lower tariffs relative to what mobile data users pay. Still, the largest rollout of connected SSL technology globally is happening in Los Angeles, CA based on a mobile wireless network.
Together, Sensity and Verizon believe they can accelerate the smart-city movement. "With Verizon, we look forward to delivering IoT connected systems on a massive scale to change how cities and communities operate around the world," said Sensity chairman and CEO Hugh Martin. "Rapid urbanization is putting a huge strain on city services globally, coupled with inefficiencies caused by an aging infrastructure that currently supports critical functions, such as fire and emergency services, public transportation, lighting, sewer, and sanitation systems. Sensity realized early on that IoT could be the key to breaking out of this dilemma. We have become the leader in the space by creating a visionary smart-city IoT platform and forming a powerful ecosystem of technology partners."