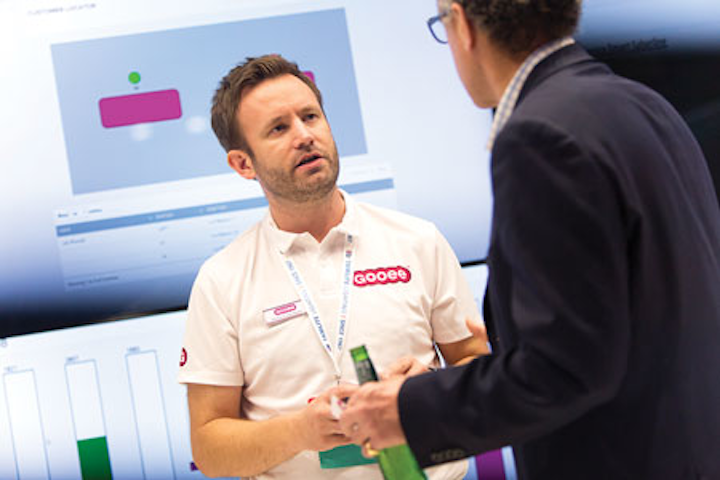 The smart lighting startup now has over 30 OEM customers, and hopes its technology will be ready by early 2017.
Smart lighting startup Gooee said it secured an $8 million loan from Silicon Valley Bank to help complete development of its Internet of Things (IoT) LED lighting technology.
Interested in articles & announcements on smart lighting & IoT?
"The financing will be used to support the continued development of the Gooee platform, which is estimated to launch at the beginning of 2017," Gooee said. The company did not reveal terms of the loan but described it as a "debt financed position."
Gooee is developing intelligent hardware and software for vendors to embed in LED lamps and luminaires, turning them into smart devices that connect to the Internet and giving lighting a key role in the emerging IoT.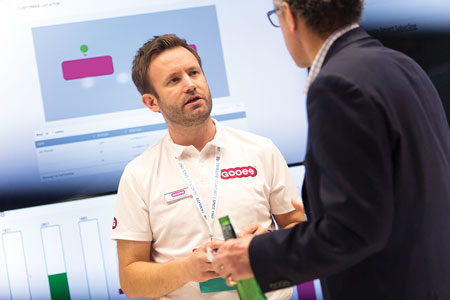 Gooee lands loan from Silicon Valley Bank to polish up its IoT light engine
Gooee CTO Simon Coombes and his crew are hard at work testing its IoT engine prior to the official launch in early 2017. (Source: Katura Jensen via Lux.)
The company said it now has OEM deals to provide its Full Stack IoT technology to over 30 lighting vendors and building automation firms.
The number of OEMs has mushroomed from the 7 Gooee had announced as of last November, nearly a year ago. The company has not revealed the names of all 30. The list includes Aurora Lighting — whose CEO Andrew Johnson is also the CEO and founder of Gooee — as well as Feilo Sylvania, John Cullen, Gerard Lighting, Architectural FX, Mosaic Eins, and Interlight.
Earlier this year, Gooee chief technology officer Simon Coombes described the rapid build-up in customer deals as "a little bit daunting, but it's a good problem to have."
The $8 million from Silicon Valley Bank (SVB) will help Gooee put the finishing touches on the Full Stack system — also known as "Gooee Inside" — in time for products to hit the market in early 2017, which Coombes said has been the target launch timeframe all along. The company is currently piloting and testing the system. The communications chips include Bluetooth Mesh, but the company also plans on supporting other wireless technologies such as ZigBee.
"We take performance very seriously so we are doing a considerable amount of testing of the end-to-end stack," Coombes told LEDs Magazine. "Bringing LED lighting into the IoT space will open the next wave of opportunities across the value chain. This funding deal with SVB allows us to finalize preparations for Gooee's ecosystem through to its launch."
The loan was a big vote of confidence.
"Gooee connects lighting manufacturers with the Internet of Things and has the potential to disrupt the industry and make smart cities greener and more efficient," said Rosh Wijayarathna, director at SVB's UK corporate banking team. "We look forward to continuing to partner with Gooee's management and supporting the ongoing growth of the business."
Meanwhile, at least one competitor, Organic Response, is making inroads in commercial implementations. Dutch standards group NEN is outfitting its headquarters in Delft with Organic Response-enabled fixtures from Feilo Sylvania.
The Gooee electronics include sensors, controls, and communication chips. Gooee-equipped lights can respond to things like motion, wireless commands, light levels, temperature, and other things and reset their on/off state and brightness levels accordingly. Gooee also plans to add adjustable color temperatures. The lights can also trigger actions in other systems, such as heating. And they collect data, which the Gooee system sends off to the cloud for analysis.
Like other smart lighting proponents, Gooee says the technology has a broad range of applications. For instance, it could help guide shoppers around stores and send them to discounts of particular interest to individuals. It could also help manage inventory, provide shopping and merchandising analysis, give insights on property use, and help lower heating and cooling bills.
The company foresees wide use across the retail, hospitality, office, and logistics arenas.
Gooee recently relocated its corporate headquarters from Santa Clara, CA to St. Petersburg, FL. It also has offices in St. Albans, England and in Taiwan.
MARK HALPERis a contributing editor for LEDs Magazine, and an energy, technology, and business journalist (markhalper@aol.com).