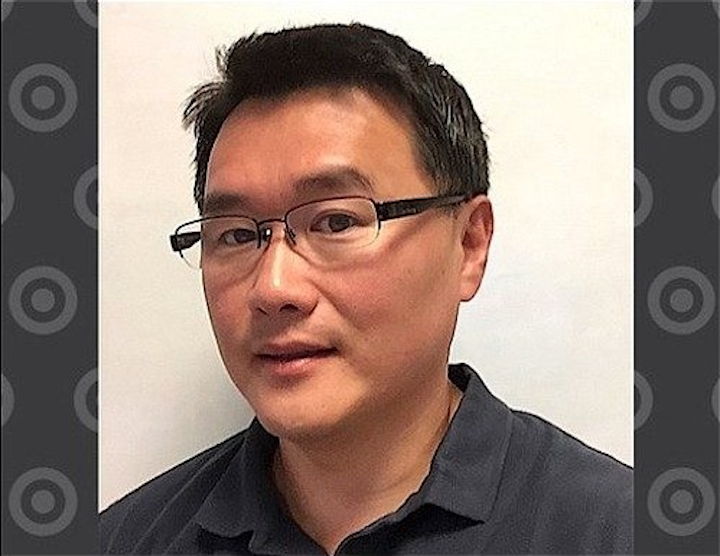 A key innovation exec at the mass retailer says IoT is not yet ready for prime time. Nevertheless, he still believes in the future of the Internet of Things, as does the LED industry, which has been moving toward network-connected lighting integrated with other control systems.
The Internet of Things (IoT) represents a radical new future in both work and lifestyles, but general adoption of billions of digitized objects — including Internet-connected lamps — won't happen until they all speak a common language.
So warned a top innovation executive at Target, the mass market retailer poised to sell many of the net-linked LEDs and myriad other objects into the consumer market.
Interested in articles & announcements on IoT & smart lighting?
"While we strongly believe that one day the IoT industry will change everything about how we live (even inside our bodies) — it's still early," noted Gene Han, Target's vice president of consumer Internet of Things, and the head of its San Francisco innovation office. "Mass adoption is not happening yet. And, speaking candidly, we're seeing first-hand that a lot about IoT is simply less than awesome."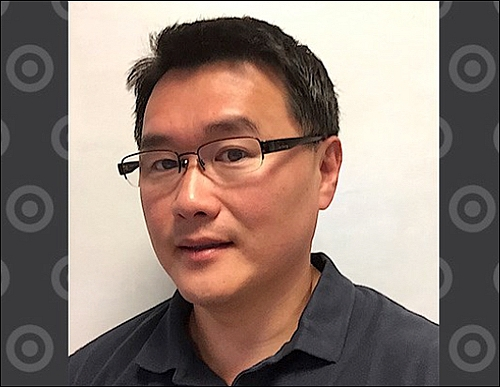 Target's IoT reality check: "It's less than awesome"
Target's Gene Han says the IoT needs a common language before the consumer market goes for mass adoption. (Source: Target.)
Among the reasons why consumers aren't flocking to the concept: While the universe of things that can link together is as wide as the imagination, the things don't all necessarily talk well to each other.
Han did not single out lighting. But with the LED industry positioning the IoT and all of its smart lighting potential as a primary driver of revenue in a world where bulbs will last decades and thus rob the industry of continual replacement sales, his cautionary words should remind the lighting industry of the importance of inter-compatibility with other devices and systems. A set of smart LED bulbs that are intended to trigger action in, say, a home heating system or a home security alarm won't serve their purposes if the systems fail to communicate.
"Everyone in IoT knows interoperability — that is, all these gizmos actually connecting to each other — is the sticking point," said Han, whose San Francisco group tests IoT devices and systems and evaluates their readiness for the market. Han runs Target's Open House in the city, which offers consumers hands-on testing experience with connected living.
"Across the thousands of startup products we're seeing, many are trying to become a platform unto themselves," Han said. "And we can't blame them — platforms create incredibly defensible positions. But we need to get more creative about how we think about platforms. Proprietary communication protocols that make it difficult for other devices to connect to each other? These don't help the consumer. We don't have to all hold hands and sing Kumbaya, but we do have to proactively adopt standards that will help the consumer."
As LEDs Magazine has written, this digital Tower of Babel has given rise to a number of companies such as Mivune and Mozaiq that are one way or another trying to smooth the communications between IoT-connected LED light sources and other devices and systems.
Han pointed out that other factors holding back the IoT at this early stage include: it's expensive; it's not always easy to set up out of the box; and it does not always have a clear relevance to the consumer.
Meanwhile, the immaturity of the IoT has not stopped Target itself from trialing lighting-based indoor location systems in about 100 stores. As our sister publication Lux Review has reported, Target is sending signals from LED ceiling luminaires to shoppers' smartphones to help guide the customers to promotions that might be of particular interest to that shopper, based on personalized information Target has collected through the customer's loyalty scheme. It's one manifestation of the IoT in which Target and other retailers see tremendous potential for customer engagement.
MARK HALPERis a contributing editor for LEDs Magazine, and an energy, technology, and business journalist (markhalper@aol.com).
*Updated on 9/6/2016 with additional information on indoor positioning.