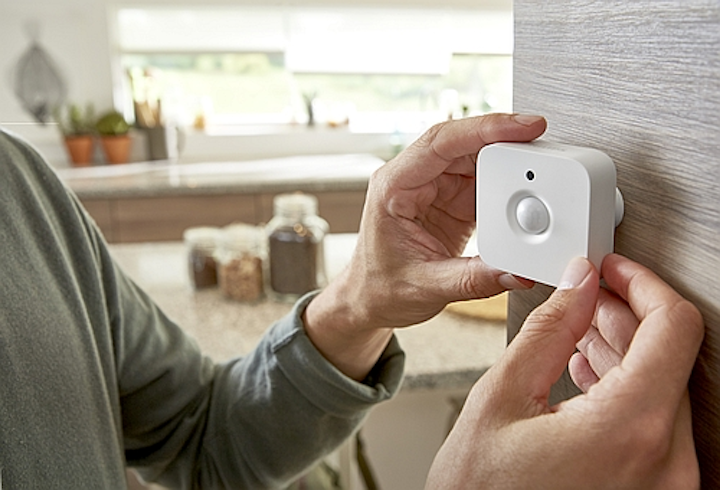 The smart-lighting Hue portfolio grows with ZigBee-connected occupancy and daylight sensor, an array of tunable-white lamps, and improved color SSL products.
Philips Lighting has used the consumer-electronics-centric IFA trade fair in Berlin, Germany as a venue to announce a number of additions to the Hue portfolio of LED-based smart lighting technology. New products include an expanded selection of tunable-white solid-state lighting (SSL) retrofit lamps and an improved version of a dynamic-color A-lamp. Moreover, Philips has also added a wireless ZigBee-based occupancy and ambient light or daylight sensor that can enable Hue systems to react autonomously to people or natural light from windows.
Interested in articles & announcements on tunable LED lighting?
Surprisingly in terms of timeframe and the concept of the Internet of Things (IoT), we first covered the Hue technology all the way back in the fall of 2012 when Philips announced the Hue color-tunable A-lamp. There have been many subsequent Hue announcements including the battery-powered bowl-shaped luminaire launched last year. But perhaps the best indication of where Philips was heading with the Hue portfolio came when the company launched a dedicated ZigBee-based wireless dimmer control.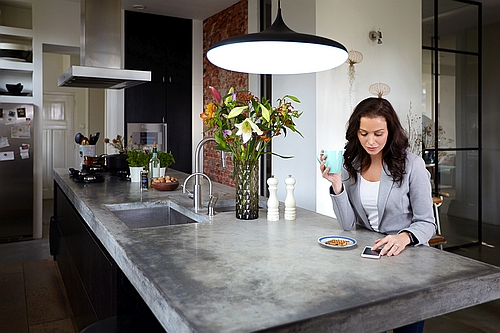 Now the Hue family includes products ranging from RGB (red, green, blue) strip lights to color-tunable-lamps to tunable-white-point lamps. The latest Hue White Ambiance product line was launched earlier this year and now Philips is adding a GU10 (an AC-line-powered MR16 lamp) to the portfolio. Moreover, the latest wireless dimmer switch can allow consumers to easily set the lamps to a selection of Relax, Read, Concentrate, and Energize modes, all in the ranges of 2200K–6500K CCT.
"The Philips Hue white ambiance lamps enable our customers to experience the benefits of controllable white light — to help feel energized, wind down at night, or simply to set the perfect ambiance to suit their mood," explains Sridhar Kumaraswamy, business leader of Home Systems at Philips Lighting. "With Philips Hue white ambiance built-in, they deliver the high quality light you need, when you need it, as you go through your daily routines in your home."
Still, the newest element in the IFA announcement is the ZigBee-based sensor. The battery-powered product runs on a set of two AAA batteries for two to three years. The sensor can trigger preset lighting scenarios based on occupancy or natural light. Consumers can simply place the sensors on shelves, adhere them to solid surfaces, or attach them via magnets. The company said a Hue light could respond to occupancy in a space in less than a half a second.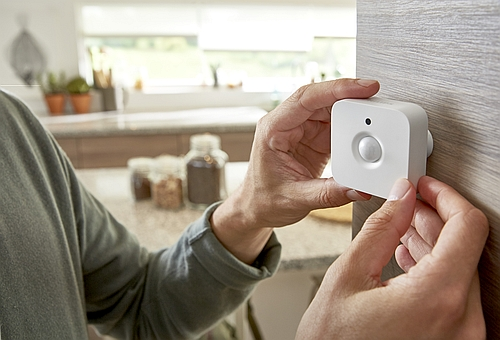 Philips Lighting adds sensor and tunable-white LED lamps to Hue portfolio
"By knowing you can be guided through your home at night, and no longer having to remind the kids to turn off the lights when leaving a room, the Philips Hue motion sensor not only provides hands-free control but also helps deliver peace of mind," said Kumaraswamy. "The reliable detection when you leave the room also helps you be more energy efficient."
The sensor product will initially be available in Europe by the end of October. It will sell in the $40 range. And North American availability will come soon after European availability. New color- and white-tunable lamps will be launched in both Europe and North America in the same timeframe.