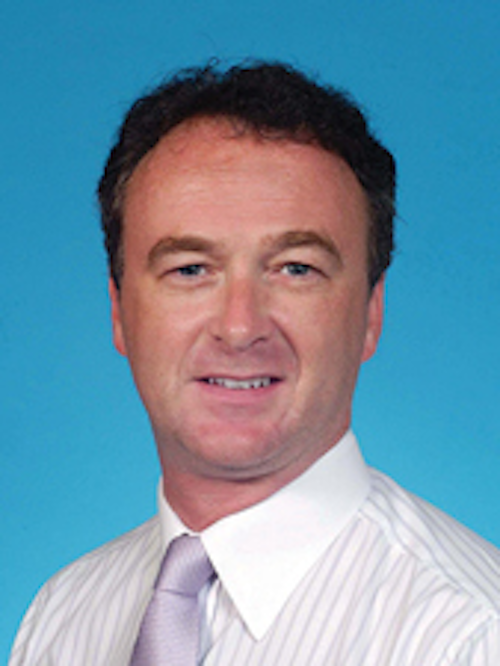 In an interview with RAY MOLONY, Harvard exec PAUL HUSSEY cautions that the entire lighting industry supply chain needs to get on board with the IoT and advanced lighting controls or be left behind.
Invest in research and development for the forthcoming Internet of Things (IoT) revolution or face irrelevance - that's the stark warning delivered today to lighting manufacturers by Paul Hussey, CEO of drivers-to-wireless-controls manufacturer Harvard Technology.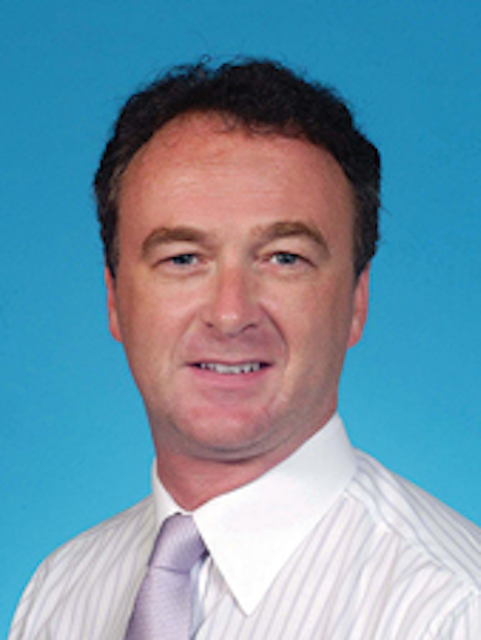 'Invest in IoT or die,' Harvard chief warns industry
Interested in artiles & announcements on smart lighting & IoT?
The company is making multimillion dollar investments in quality control and R&D following a tough period which included a financial and ownership restructure and losses due to the rectification of defective product. Hussey says the quality issues are now behind it following a root-and-branch reshaping of its manufacturing processes - and he believes the wider industry needs to follow suit.
"We are taking up the challenge on product quality and we are taking up the challenge on R&D and I would like to ask the rest of the industry: Are they doing the same?
"People talk about quality. Have you spent three or four million pounds on building a quality team? Because if you haven't, you're just talking about it; you're not doing it."
Harvard, Hussey says, has brought in "world-class" talent from industries such as aerospace and pharmaceutical to create a 40-person-strong quality team. Now the firm's metrics match those of highly experienced manufacturers such as Toyota, GE, and Motorola. In the last 18 months its product defect rate is between 450 and 550 PPM (parts per million, or 0.05%).
"We're putting our money where our mouth is. But I get the feeling that not everyone is making the investment. I'd like to question everyone else in the industry: Tell me, have you gone through the transition? If you haven't, I wonder if you will be able to maintain the warranty expectations the industry is going to impose on you." He says the situation is similar with innovation, where Harvard has established a team of over 50 software and hardware engineers.
"We don't talk about R&D, we live the pain of paying for it every month," says Hussey. "It's difficult and it's messy and it's expensive, and guess what? You invent your own future.
"I think the lighting industry needs to pay a lot of attention here. The Googles and the Verizons have deep pockets and they have cottoned onto the fact the IoT is something they need to invest in. Does the lighting industry really want to end up at the very end of the supply chain, where they become a commoditized fixture? Or do they want to own the firmware and hardware that captures more of the value? If you don't invest against commoditization, you will be commoditized.
"The worst thing the lighting industry can do is continue this death by PowerPoint where we talk about the IoT but don't make the investment in it. A few years ago people asked, 'Why are Google buying Nest?' and 'Why are Verizon buying [Sensity Systems]?' Suddenly it's starting to make sense.
"Others are doing it now so why should the world wait for you, mister luminaire maker? The challenge is to change the wheels while you're still moving."
Hussey is stung by recent press reports which he says displayed accounting-related information as if they were trading results.
The accounts record that, to the end of October last year, there was an £11 million (about $13.5 million) loss on a reduced turnover of £30 million (nearly $36.9 million), and a one-off restructuring cost of £9.6 million (about $11.8 million). The restructure coincided with a rash of quality issues, where Harvard had to bear high costs to honor warranties and rectify lighting installations with defective drivers.
"They were about something that happened quite some time ago. Then there were legacy issues which came to the fore.
"[The report] was about how the accounting works when you restructure a company. No such losses were incurred by the company. We did have a financial impact, but nowhere near the numbers that were suggested. That reorganization of last summer - which led to those financial statements - really set the company back on its path."
Hussey says he admires the investors "as they have had the guts to see this though with us." The company is now "self-sustaining and growing."
"What's encouraging is [we've moved] to break even and now we're moving into the realm of making a small profit. We have dug ourselves out of the situation, and I can absolutely say that the financial health of this company has been greatly improved by the performance of the employees.
"There had been some product quality issues, and they broke down into two categories. We had been supplied with some faulty third-party components which really did disrupt things, and secondly - and this is often symptomatic of an entrepreneurial business - Harvard Technology had grown so fast that its processes were struggling to catch up."
He says the lighting industry is moving into the domain of very advanced electronics. "The electronics for drivers are at the heart of this new LED world, and the lighting industry hasn't had enough time to adjust to its new realities.
"Other industries such as automotive and pharmaceutic have had decades to perfect their systems and processes, whereas the lighting industry has only recently become electronic. It's sorting out those companies that have advanced techniques and those who don't."
The LED driver has historically been the weak link in a lighting installation, and Hussey is quick to point out that the cost of failure is very high.
He believes there is a real danger in that if proper advanced techniques are not employed, drivers will fail in the marketplace and the cost of rectification will be enormous.
"[Customers expect] a warranty to be provided but the cost of changing a driver after installation is far more than the cost of the component itself." Harvard itself offers a minimum of five years' warranty on the vast majority of its products.
"The flight to quality means that clients won't want to deal with anyone who doesn't have a trustworthy reputation and who won't stand by their products through thick and thin."
The fruits of the investment in new product development are starting to show. At LuxLive in London in November, the company will be trialing an outdoor version of EyeNut, dubbed EyeNode. It's a ZigBee-based control system for what Hussey calls "close proximity lighting installations." It won't have the same range as a radio-based system, but would work in applications where light points are in close proximity, such as university campuses, shopping malls, airports, ports, theme parks, and holiday resorts.
Next year sees the launch of BrandNode NG, which he says is "perfecting" street lighting control by removing much of the complexity. It will be a key product in the company's assault on the smart city market.
Currently on the market is an EyeNut-enabled LED gear tray for bulkheads with an integral emergency driver. The wireless platform means it can be automatically tested remotely. The innovation has been shortlisted for a Lux Award.
Hussey cites this product as an example of a compelling application of IoT technology in the real world. "Through an electronic ping, you can conduct the mandatory testing and get all the necessary data, without the manpower required for a site visit.
"This kind of application is IoT. It's analytics; it's telemetry; it's giving data and cutting out the need for human interaction. We always seem to focus on the cost of the hardware, but do we ever think about the cost of sending out gangs of men and women to maintain lighting at all hours of the day and night?"
Hussey firmly believes that connected lighting systems like this represent the future of the business. But he says he's "amazed" at the differing levels of acceptance of this that he sees across the industry.
"Some just get it straight away. Others aren't even ready for the conversation about LED yet."
Editor's note: This interview was originally published on the Lux Review website, October 2016.
---
RAY MOLONYis publisher of Lux Review (luxreview.com) and Lighting magazine (lighting.co.uk), publications of Revo Media Partners Ltd and part of PennWell's LED & Lighting Network.