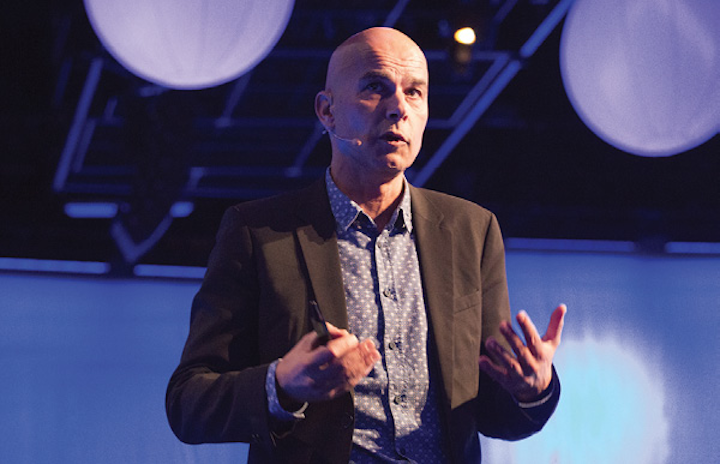 From lighting architecture inspired by biology to HCL, and the IoT to LED component advancements — MAURY WRIGHT chronicles the most compelling talks from the Keynote and Plenary sessions at Strategies in Light 2018.
Strategies in Light 2018 took place Feb. 13–15 in Long Beach, CA and the conference was perhaps better than it has ever been. Add the co-located Lightspace California event with architectural lighting talks and The LED Show with specifier- focused presentations, and lighting industry professionals got sensory overload in terms of happenings in the LED and solid-state lighting (SSL) spaces. Pertinent topics include LED advancements, emerging applications such as the Internet of Things (IoT) and human-centric lighting (HCL), and completely surprising and inspirational architectural talks. Read on for coverage of some of the featured speakers.
Biomes and offices
The most unique keynote at Strategies in Light came from Michael Pawlyn, director at Exploration Architecture, and it took an aspirational or inspirational tone. The title was "Squid, spookfish and snail shells — Light lessons from biology." Pawlyn is a practitioner of architectural biomimicry, or taking lessons learned from species in harsh natural environments and applying the adaptations of those species to architecture and lighting.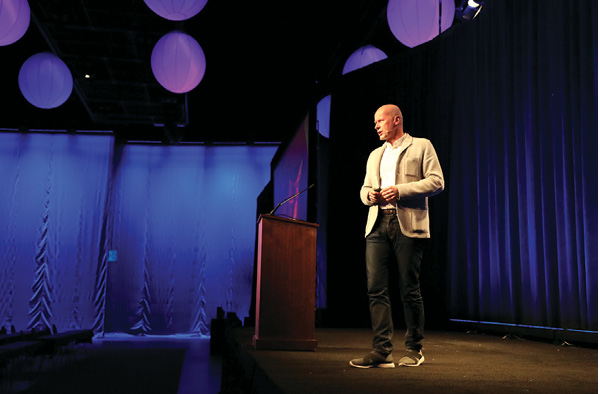 FIG. 1. Michael Pawlyn of Exploration Architecture advised that the study of biology can deliver better buildings for humans.
Pawlyn first covered perhaps his most famous project, the Eden Project Biomes, that he worked on while with the architectural firm Grimshaw. The indoor rain forest environment in the UK features a steel superstructure that Pawlyn claimed weighs less than the air trapped inside the building. And he said today's 3D printing technology combined with lessons from biology could deliver a further factor-of-four reduction in weight. Light was a critical element of the project and he said today's LED lighting could make it an even more efficient building.
But Pawlyn focused more on new projects, starting with a proposed project called the Biomimetic Office. The design goals are ultralow energy usage and a healthy environment for workers. The team working on an early concept included a biologist, and they quickly realized that light would be a critical element in the project. So the team "looked at how light is gathered and distributed in biology." One inspiration was the aforementioned spookfish, which Pawlyn said has mirror-like structures in its eyes that allow it to gather the tiny amount of bioluminescence coming up from the ocean floor and focus it on the retina.
The team also studied the desert "stone plant" that survives because the bulk of the plant is underground. Pawlyn likened the existence to having a skylight in the canopy that transfers energy to the basement where photosynthesis takes place. There was also a starfish involved.
Natural light
It's commonplace today for architects to focus on the distance between windows and workspace in trying to harness natural light. Pawlyn's team concluded that no workers should be more than 6m from a window, whereas typical buildings have distances of four times or more that level.
The contemplation led to a proposal for a pair of parallel linear but narrow structures for offices with a linear atrium in between. Further trying to optimize the concept and recognizing that offices need some wider spaces such as conference rooms, Pawlyn said the team learned more from biology about "surface areas of volume optimization." The result was a series of proposed undulating outer structures that still kept everything within 6m of a window while yielding some wider areas, and making more efficient use of a rectangular site.
The team has not built such a structure yet, but Pawlyn believes it could be achieved at a reasonable price and include advances in biology-guided heating and cooling. Moreover, the designs include a spectacular events space that's lit by a structure modeled after the spookfish eyes.
IoT evolution
The remainder of the featured presentations at Strategies in Light were far more mainstream relative to Pawlyn's talk, although the subject matter was compelling and of course the IoT and the future of SSL were the prominent themes. Guido van Tartwijk, CEO of Tridonic, started with a look back at the transition to LED sources by what was clearly a staid lighting sector.
Charting SSL history, he said it took "fifteen years from a set of prototype products in bulbs, display backlights, automotive headlamps, street lights, and traffic signals. That was lightning speed for the lighting industry." But he added that we haven't seen anything yet other than what was the easy part.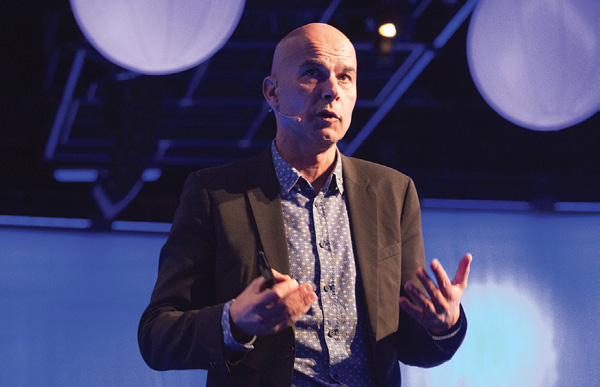 FIG. 2. Guido van Tartwijk of Tridonic said that human-centric and adaptable lighting must become automatic.
Contemplating the short term, van Tartwijk lamented the fact that the industry is still in the energy savings business but warned that it had better get out of it quick because of price erosion. He said 90% of the LED drivers sold in Europe are non-dimming, basing that fact on Tridonic being a leading supplier of drivers in the region. He added that only a fraction of the 10% use a digital interface such as DALI (digital addressable lighting interface). North America has a bigger percentage of dimmable drivers in the installed base, but most are 0–10V, according to van Tartwijk. He said, "We need to lift the larger segment of the market."
Optimism
Still, there is so much good stuff coming in technology, according to the Tridonic exec, that he is very positive about the future. He asked, "Where do you place your bets?"
Despite all we hear about the IoT, things aren't all rosy even in instances where such technologies are being deployed. Remote controls are cumbersome, according to van Tartwijk, and he believes that systems need to be able to automatically set the lighting environment.
Human-centric lighting is the next biggest thing, according to van Tartwijk. "We aren't selling CRI anymore; we are selling emotion," he said. He believes elimination of the remote control is a key to getting the majority of the market to adopt. Tridonic is involved in the Double Dynamic Lighting (DDL) research project working on such issues. Other participants include Zumtobel, Fagerhult, iGuzzini, and Aalborg University in Denmark.
Human-centric lighting should be easy to use and automatic, and maybe it will be powered by artificial intelligence, noted van Tartwijk. He asked, "Can the IoT help HCL to break through, or vice versa?" and added, "I think the two are a match made in heaven." In terms of the value of such systems, he said that if you can reduce accidents by 10% in an elderly care home, the company running such a facility would pay double for lighting. "We have to clean up our act together as an industry — fast!" he exclaimed.
LEDs enable advanced applications
The keynote session on Tuesday afternoon was followed on Wednesday morning by the Plenary Session. Philip Smallwood of Strategies Unlimited led off and we covered his market report in a separate article. Emmanuel Dieppedalle, CEO for general lighting at Osram Opto Semiconductors, then took the stage, first addressing LED component advances and then new applications that would emerge.
Dieppedalle first addressed the potential for further improvement in LEDs. He said a monochromatic LED mix might deliver 400 lm/W in 3000K-CCT white, while phosphor-converted white LEDs would hit a ceiling at around 320 lm/W. Droop remains the biggest challenge. Still, there is headroom for improvement especially with the advent of narrow-band phosphors, according to Dieppedalle. He predicted 2–3 more years of continued slowly-improving performance reaching the 250-lm/W level and then said a saturation phase with very marginal improvements would ensue.
Still, Dieppedalle predicted a rich SSL future based on illumination combined with sensing, visualization, human effects, and more. And he provided several examples starting with what he termed "warehouse or factory 4.0." Basically, the vision was sensing technology that enables indoor location services and occupancy detection. Dieppedalle said companies will be able to perform real-time Kaizen studies and continuously optimize space utilization.
Automatic recognition
With regard to human-centric lighting, Dieppedalle echoed some of van Tartwijk's sentiments. He said infrared (IR) LEDs performing iris scans should recognize people automatically and adapt the lighting for the specific person.
Still, as a leading LED manufacturer, Dieppedalle's vision extends to areas that are less commonly discussed. He mentioned what he called "addressable micro-structured LED" modules. Basically, the industry will combine an LED array on a silicon substrate with other electronic components in what is essentially a hybrid module. We have covered such a development by Osram focused on automotive headlamps.
Dieppedalle, however, sees much broader applicability. For example, he said such modules could project messages to people in a space on a surface. For example, an IoT-enabled product might provide guidance to a shopper looking for a car in a parking garage.
LED cost and business models
The final talk we will cover came from Mark McClear, executive vice president for Seoul Semiconductor's lighting division in the Americas. And it was refreshing to have the always-entertaining McClear back on the Strategies in Light main stage after he took a year-long sojourn into a different industry.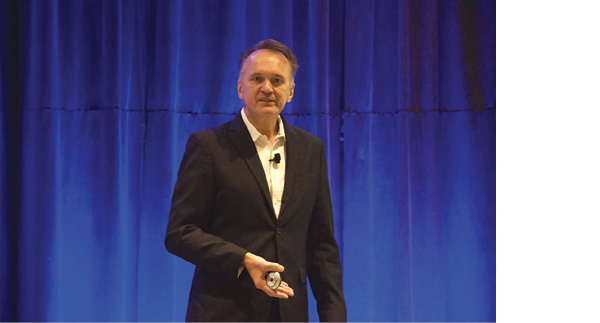 FIG. 3. Emmanuel Dieppedalle of Osram Opto Semiconductors suggested that dense LED arrays integrated with electronics will enable new IoT applications.
McClear focused purely on LED components and the complex business environment that surrounds those components. Correlating to our coverage of Smallwood's talked mentioned earlier, McClear said the LED industry has suffered tremendously from five years of price erosion. But he does not envision more big drops in LED pricing, saying all of the "low-hanging, cost-reduction fruit has been picked."
Looking forward, he said that even in China labor costs are beginning to equalize with other regions. There are only two ways that companies could significantly undercut typical price levels, according to McClear. In China, the government could again offer subsidies that could not be matched elsewhere. And manufacturers in any region can cut R&D cost by essentially infringing the intellectual property (IP) of others.
Indeed, McClear focused heavily on the IP environment, describing an industry where originally a "Big 5" of LED makers had owned the pertinent IP and established cross-licensing agreements with one another. Those manufacturers include Nichia, Osram Opto Semiconductors, Lumileds, Cree, and Toyoda Gosei. He said Seoul Semiconductor extended that group to a "Big 6" a few years ago.
The LED manufacturers that own the bulk of the IP have begun to fight back, reported McClear. We have covered some of the IP stories. Nichia targeted major retailer Lowes in an IP action when it could not staunch the flow of what it felt were IP-infringing LEDs. Instead, Nichia went after the retailer selling the lighting products containing the LEDs in question. McClear said previously the typical Lowes contract with a lighting manufacturer was a simple four pages and now it includes a "38-page legal rider" that would require the lighting manufacturer to pay any IP-related damages attributed to the sale of such products.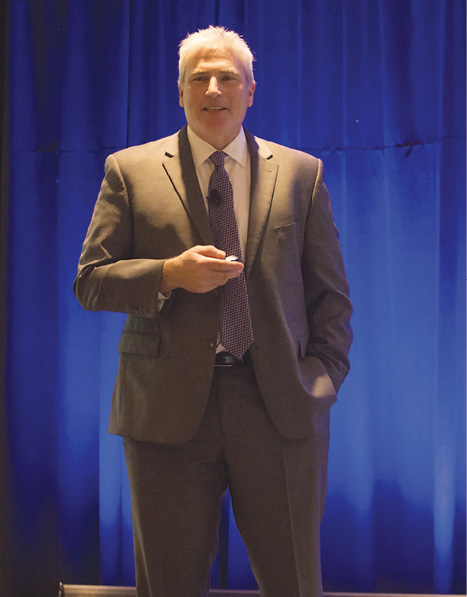 FIG. 4. Mark McClear of Seoul Semiconductor warned lighting manufacturers to clearly understand the IP rights surrounding LED components that they buy.
McClear's Seoul has also taken action against its own supply chain, suing its distributor Mouser for also selling LEDs from other manufacturers that Seoul believes infringe its IP.
The IP landscape is complicated, McClear acknowledged. Some cross-licensing agreements only allow a licensee to directly use the licensed IP in manufacturing components. Other agreements include a "have made" clause in which the licensee can turn to a third party to have complying LEDs manufactured under contract.
McClear warned lighting manufacturers to know the IP situation surrounding sourced parts. And he said what he called "consumer brand" companies may not have clear IP rights to everything they sell. It would seem he was referring to fellow Korean companies Samsung and LG Innotek, although he did not mention those companies by name.
Still, McClear believes that the cost savings attributed to misappropriated IP will come to an end. The wild card will be the Chinese government in terms of the health of the packaged LED industry. Make no mistake: The march forward in LED performance is going to enable spectacular new applications.