Strategies in Light conference co-chair and Strategies Unlimited research director PHILIP SMALLWOOD unveils the drivers and trends that led to creating a conference track on the value of connected lighting and IoT.
We've all heard a great deal about the Internet of Things (IoT) revolution that is taking place at the moment, especially since it appears that new connected products, from thermostats to tea kettles, are popping up on weekly basis. While some may trivialize connected products as nothing more than a toy or trinket that might make certain tasks easier, the lighting industry has not. Many in the industry know that lighting is in the perfect position to take advantage of this interconnectedness since it is already widely and ubiquitously distributed throughout the globe, connected to a power source, and increasingly joining the digital era. As with all revolutions, in order to survive and thrive in the new world, one must be able to adapt, improvise, and innovate.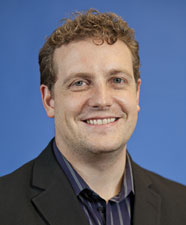 Will all lighting become connected lighting?
In an effort to keep the industry at the forefront of the IoT revolution at Strategies in Light (SIL; Feb. 28-Mar. 2, 2017; Anaheim, CA), we have designed a track to educate and assist attendees in navigating the main obstacles we see the industry facing today. It is fittingly called "Will All Lighting Become Connected?"
Session 1: Creating Value with Connected Lighting. The main drivers for the acceptance and adoption of LEDs in lighting have been the energy efficiency and longer lifetime of solid-state lighting (SSL) technology versus incumbent technologies. Selling LED lighting was relatively simple, as a business case involving savings from decreased maintenance and electricity consumption is straightforward. The same cannot be said for selling connected lighting products whose intrinsic value may not be as easy to quantify with a simple payback and return on investment calculation. This session will both delve into some of the non-qualitative benefits that connected lighting manufacturers are asserting, and provide insights into what added value building and facility owners are expecting from these connected systems.
Session 2: Convergence. The IoT involves the interconnectedness of multiple systems in one environment, making it essential for all connected systems to be able to communicate efficiently and easily. It is therefore imperative that the lighting industry understand not only what systems should be interconnected but also how. During this session we will discuss short-term solutions and long-term visions, stakeholder empowerment, and what total integration should look like.
Session 3: Wireless Communication Protocols. The increased number of wirelessly connected lighting products has led to the introduction and expansion of several wireless communication protocols for use within these systems. While these systems are mostly able to compete, they each have inherent capabilities and limitations. This session will be a panel discussion covering multiple wireless technologies, including Bluetooth, ZigBee, Wi-Fi, Thread, 802.11ah, cellular, and low-frequency proprietary solutions.
Session 4: Data Analytics. One of the main interests in the IoT and connected lighting has to do with the potential data that could be gathered and analyzed in an effort to improve both the way we interact with our environment and the way our environment reacts to our behavior. This session will cover all aspects of data analytics, including advancements with sensors and MEMS and their impact on data collection; how to sort and analyze data; and findings from the installation of connected lighting systems at a large corporation headquarters project.
Session 5: Network Security. In October of this year, several popular websites, including Twitter, Netflix, and Airbnb were brought to a halt with two distributed denial of service (DDoS) attacks on the company that manages their servers. While the threat of this kind of attack has always been present, the fashion in which it took place was worrisome, since several common IoT devices were used to overwhelm these servers. During this session, we will learn the value of penetration testing in IoT products in order to find and fix vulnerabilities, as well as how certain attacks occur and the benefits of using hardware security systems in conjunction with software solutions.
The lighting market finds itself in the midst of a revolution, where the potential benefits of these new technologies hold the promise to change the way we use light and interact with our environment. Only those companies that are better prepared to deliver true value to their customers will be the ones driving these changes. For additional program information and session details, visit strategiesinlight.com.