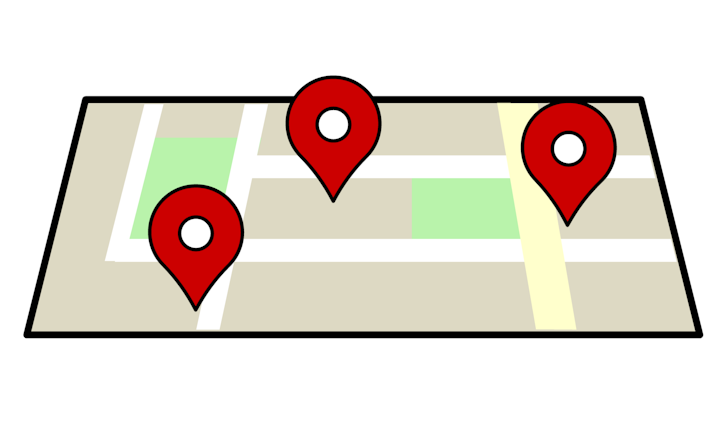 Acuity Brands has announced the acquisition of LocusLabs Inc., a startup company focused on indoor-positioning and wayfinding technology and applications. Acuity has a deep intellectual property (IP) portfolio in the indoor-positioning sector targeting retail, office, airport, and similar environments based on location awareness in connected solid-state lighting (SSL) systems. LocusLabs can add a more realistic user experience to such systems with smart-device apps improving functionality of the platforms and encouraging more users to opt in to use.
Acuity has been among the boldest of SSL players in pursuit of indoor-positioning technology, both developing the technology in house as part of its Internet of Things (IoT) initiative and acquiring companies to advance the location capabilities. Back in 2015, Acuity acquired one of the earliest indoor-positioning startups ByteLight, which had previously been closely allied with GE Lighting (now Current). And Acuity is behind what may be the broadest deployment of indoor-positioning technology by retailer Target. Lighting companies such as Acuity are utilizing networked LED-based lighting as a host for the indoor-location systems that can be based on visible light communications (VLC) or Bluetooth, or both.
Apparently, Acuity sought the ability of LocusLabs' software to capture and display 3-D maps of indoor spaces with very fast turnaround times. Specifically, the technologies were referred to as "reality capture tools and rendering processes." Those realistic maps can then utilize the positioning capability in an Acuity installation to deliver asset tracking, wayfinding for employees or visitors, and analytics for space utilization.
Indeed, since inception five years ago LocusLabs has focused on optimizing the user experience. "Since day one, our mission has been to provide global venues, enterprises, and companies a digital platform to communicate, share, and manage all information about their physical space," said Campbell Kennedy, CEO and founder of LocusLabs, Inc. "LocusLabs aims to help people find anything they are looking for inside large complex spaces, by providing the most information-rich maps and indoor location experience in the world. Now, as part of the Acuity Brands solution, we will be able to greatly amplify the value and extent of our offering."
The LocusLabs technology will become a part of Acuity's Atrius platform. "We are thrilled LocusLabs is a member of the Acuity Brands technology portfolio," said Audwin Cash, Acuity Brands lighting senior vice president of Atrius Enterprise Solutions. "LocusLabs has the platform and tools that enable airline, airport, and smart workplace applications to deploy location-aware technologies to help people find their way, to assist operators in management of their critical assets, and to provide them with tools to support this technology. We are excited to demonstrate to our customers how the LocusLabs solution enhanced with our Atrius services can transform navigating indoor experiences."
The other major indoor-positioning players include Signify (formerly Philips Lighting) and Current. Early this year, we ran a feature article on the continued evolution of such technology, especially in retail spaces. And in another feature article, we described how Current is using the technology to track forklifts in its own outdoor lighting manufacturing facility.
Back to the latest Acuity deal, the parties did not divulge terms of the deal. Acuity did state that the deal will not materially impact 2020 financial performance