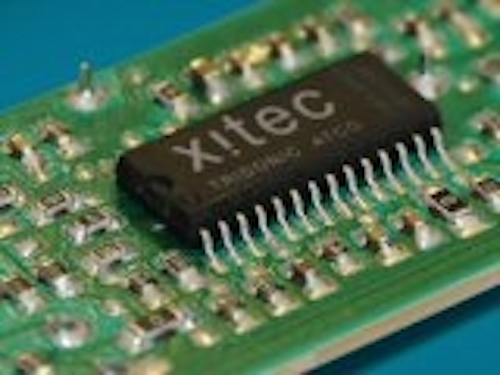 TridonicAtco, a member of the Austria-based Zumtobel Group, and Dialog Semiconductor have established a joint development centre for next-generation energy-efficient lighting technology. Dialog Semiconductor is a fabless IC designer based in Stuttgart, Germany.
The move intensifies the longstanding successful collaboration between the two companies in the development of integrated circuits, such as the recently launched TridonicAtco XITEC™ chip family.
The development centre, drawing on the services of international experts in the fields of lighting, power management and signal processing technology, is to be based in two locations in Austria: Graz and Dornbirn.
The joint team will develop innovative control ICs both for conventional light sources, such as fluorescent or HID lamps, and for LEDs. These devices will ensure the optimal control and regulation of light sources, while at the same time maximizing their service life. Through intelligent control using advanced digital signal processing, such ICs will be fundamental in minimizing energy consumption.
The partnership will also further enhance the patent and intellectual property portfolio of the companies in the field of state-of-the-art lighting control and semiconductor process technology.
"Semiconductors play an important role in improving power efficiencies, in reducing global energy consumption and in environmental sustainability," said Jalal Bagherli, CEO of Dialog Semiconductor. "The lighting industry is going through a period of rapid technological change. In establishing this partnership, I am delighted to be bringing our relationship with this industry leader to the next level as we together leverage our expertise to create the most power-efficient lighting systems possible."
TridonicAtco CEO Walter Ziegler was similarly enthusiastic about the new partnership: "By providing energy-efficient circuitry we enable our customers to realise sustainable lighting solutions. Through the new development centre we will be able to shorten our development cycles and to further reinforce our leading patent position in the field of state-of-the art lighting control gear.
At the same time, said Ziegler, the move sends out a signal that, despite the tough economic times, TridonicAtco is stepping up its investments in R&D to safeguard the long-term success of its business.