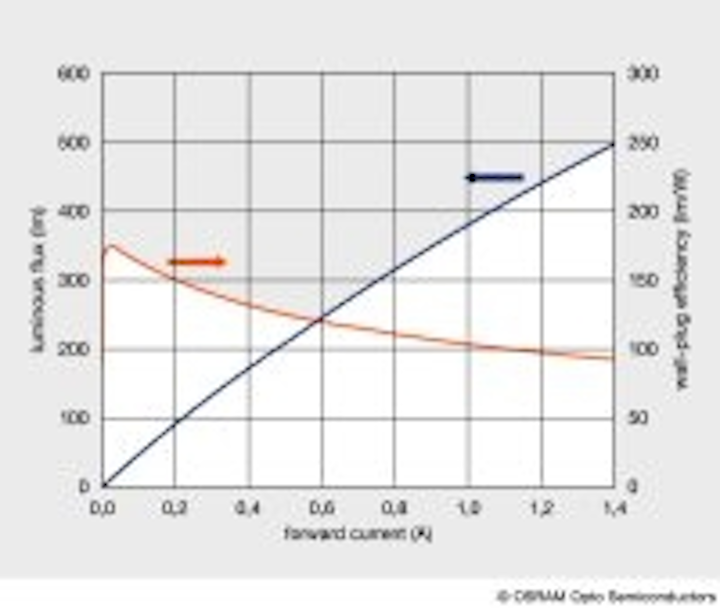 By improving all the technologies involved in the manufacture of LEDs, Osram says that its development engineers have achieved new records for the brightness and efficiency of white LEDs in the laboratory.
Under standard conditions with an operating current of 350 mA, brightness peaked at a value of 155 lm, and efficacy at 136 lm/W.
White prototype LEDs with 1 mm2 chips were used. The light produced had a color temperature of 5000 K, with color (x,y) coordinates at (0.349, 0.393).
As shown in the graph, the LEDs can be driven at 1.4 A, and produce up to 500 lm.
Osram says that the key to success was a perfectly matched system of optimized chip technology, a highly advanced and extremely efficient light converter (phosphor) and a special high-performance package.
Rüdiger Müller, CEO at Osram Opto Semiconductors, commented: "It was the successful combination of Osram know-how in different fields that led to these new records in efficiency and brightness. Starting with the light converter we will be gradually moving the new developments into production." Osram says it has already applied for patents for the technologies that lie behind these records.