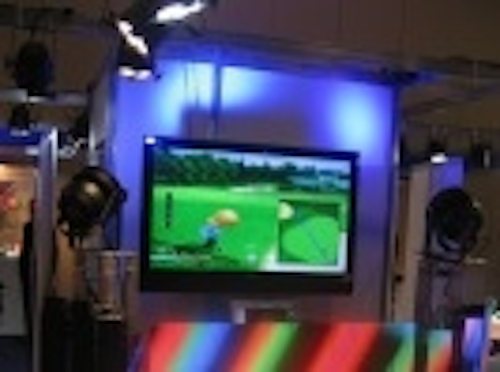 In its fifth year, EuroLED moved to a new and improved venue at the Ricoh Arena, Coventry that could accommodate a larger number of exhibitors (87) compared with last year. The technical conference had a strong speaker line-up, although a surprisingly small number of delegates. This article covers talks from the first session on low carbon lighting.
R&D funding in Europe
The European Commission funds a huge amount of R&D work in many diverse areas including LEDs, OLEDs and solid-state lighting, which all fall under the Photonics banner. Photonics has recently attained a higher profile within the EC, and funding for this area was increased by 40% to EUR 90 million for 2007-2008. John Magan, part of the EC's dedicated Photonics Unit, said that he expects this level of funding to be maintained in 2009-2010.
The value of photonics production in Europe in 2005 was EUR 43.5 billion, representing 19% of the world market. Within Europe, lighting accounted for 15% of the total production output (the global figure was only 8%). Magan said that, relative to technologies such as flat-panel displays and IT, Europe is very strong in lighting, so this will continue to be an area of focus for EC funding.
+++++++
This article was published in the July/August 2008 issue of LEDs Magazine.
To read the full version of this article, please visit our Magazine page, where you can download FREE electronic PDF versions of all issues of LEDs Magazine.
You can also request a print copy of LEDs Magazine (available by paid subscription) and sign up for our free weekly email newsletter. Related links: