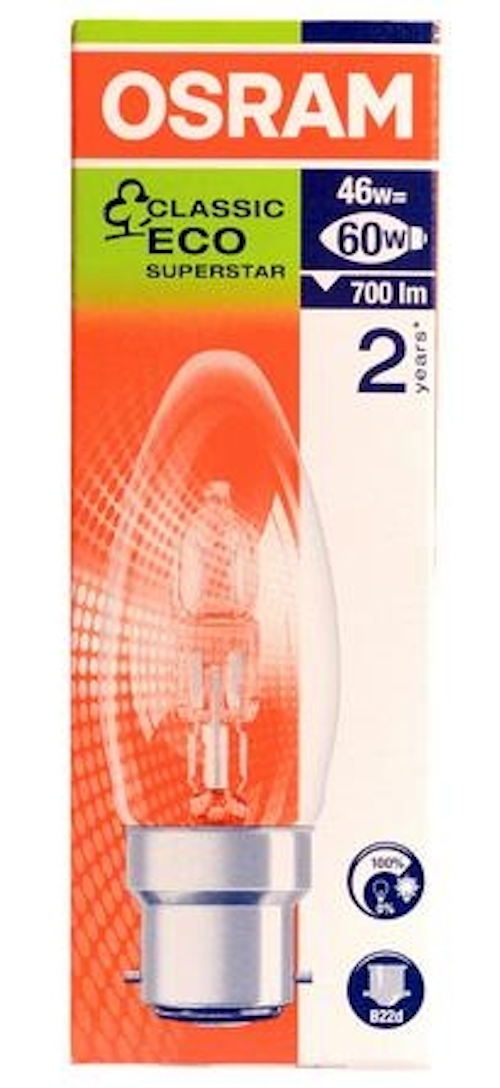 The European-centric organization supported by lighting manufacturers believes that a mandated move to LED technology, as written in lighting regulations, for specialty lamps will leave consumers with little choice other than overpaying for replacement lamps and could render installed luminaires useless.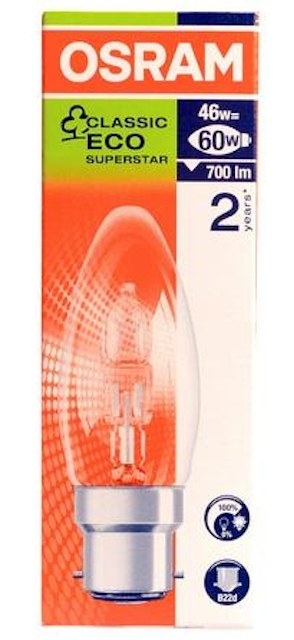 LightingEurope pushes to delay European Commission mandated phase-out of eco halogen lamps
The LightingEurope industry organization has published a position paper calling for the European Commission (EC) to delay enforcement of parts of the Stage 6 regulations 244/20009 and 1194/2012. Specifically, the industry association that represents 33 European lighting manufacturers and national associations is asking that eco halogen lamps still be sold through 2020 rather than through 2018 as the current lighting regulations mandate.
Eco Halogen lamps use a combination of technologies to deliver energy savings in advance of legacy incandescent halogen products yet they fall short generally of what LEDs could deliver in efficiency. The lamps have what is often referred to as an infrared coating on the inner surface of the diffuser that serves to reflect heat onto the filament, thereby keeping the filament operating at an optimum temperature and thus saving energy. Furthermore, xenon gas in the lamps helps prevent thermal loss from the filament. The result is a 30% efficiency advantage over standard halogen lamps.
The eco halogen technology is often used in smaller products such as candle-styled lamps, although it has been used in A-lamps and other products as well. While LED technology could enable even more efficient small lamps with unique shapes, the small form factor is a far greater challenge relative to typical A-lamps. That challenge means that prices of LED alternatives to eco halogen lamps will remain at a price point that LightingEurope considers to be too expensive for mainstream adoption in 2018.
"To put it simply: a phase-out starting before 2020 is going to be confusing, costly, and inconvenient to European Union consumers," said Diederik de Stoppelaar, Secretary General of LightingEurope. "The industry strongly supports — and has for years — the changeover to more energy-efficient lighting solutions. However, a 2018 date does not allow for alternative developing technologies to be widely available — and it is the consumers who will lose out. The best solution for consumers is for the Commission to adopt a phase-out date of 2020 or later, which will allow for the widespread availability of new technologies and ample choices. On behalf of our members, LightingEurope has always taken a clear position on this issue and provided the written position to back it up."
The eco halogen situation is not the first instance in which the EC and lighting manufacturers have clashed. For example, the broad lighting industry in Europe called for a delay in phase-out of legacy MR16 lamps last year as we covered in a feature article. Meanwhile, a minority of LED-based lamp manufacturers preferred the more rapid timeline.
You can read the full position paper on the latest action on the LightingEurope website. The organization said it will be 2020 before reasonably-priced 1:1 replacement lamps will be available.
Furthermore, the organization said 200 million installed luminaires throughout Europe would become unusable if the current lighting regulations are enforced. Those outdated fixtures would have to be replaced with alternative luminaires valued at EUR 10 billion ($12.5 billion), according to LightingEurope.
The position paper is also calling for a few additional changes in EC lighting regulations. For example, the group is asking for a better definition of special-purpose lamps — closing loopholes in which some manufacturers still ship legacy lamps despite regulated phase-out. The association is finally asking that a proposed new lighting regulation requiring that luminaires be designed for LED sources be reconsidered, noting that LEDs aren't the only energy-efficient light source.
LightingEurope is involved in a wide variety of regulatory and other standards issues. For instance, at Light+Building earlier this year, the association joined with EEPCA (European Electrical Products Certification Association) in announcing the ENEC+ (European Norms Electrical Certification) mark that covers the performance of LED-based lighting products.