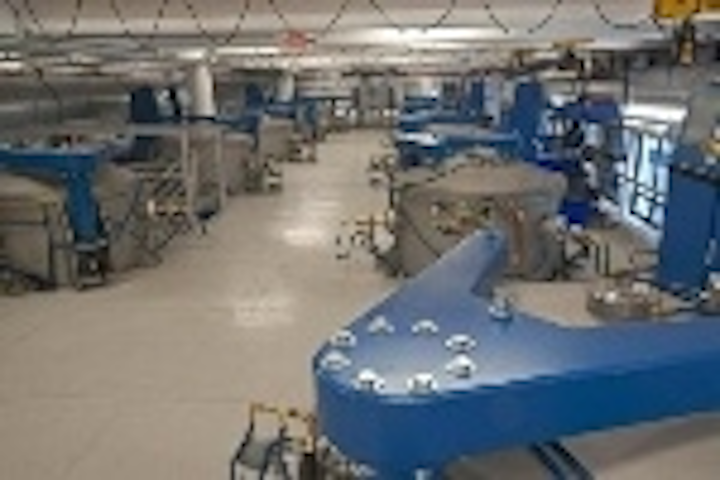 Sapphire-wafer manufacturer Rubicon Technology has announced it is moving into volume production of 6-inch polished sapphire wafers at its facility in Penang, Malaysia based on its recently-completed qualification by a key customer. The facility is also capable of processing and polishing 8-inch wafers to customers in R&D volumes.
Several LED manufacturers are currently transitioning to production on 6-inch sapphire wafers including LG Innotek, Philips Lumileds and Lextar Electronics.
Meanwhile, GT Solar, a rival manufacturer which acquired Crystal Systems a year ago, has spent $27 million to ramp volume production of sapphire wafers at its state-of-the-art facility in Salem, Mass.
Customers qualify facility, Rubicon gets ISO certification
Typically, LED producers must re-qualify new wafer-manufacturing facilities by successfully producing LED chips on the wafers and testing the chips in specific applications. Existing Rubicon customers who previously purchased 6-inch wafers from its US facility in Batavia, IL have been re-qualifying the Malaysia facility.
Rubicon's press release also states that the Malaysia facility also successfully completed ISO 90001:2008 certification.
Raja Parvez, Rubicon president and CEO said in a statement, "The location and capabilities of our manufacturing facilities around the globe minimizes the risk of business interruption while lowering cost and providing proximity to our valued Asian customers."
GT Solar triples capacity
GT Solar International, Inc. (Merrimack, NH), celebrated the grand opening of its new 20,000 square foot sapphire production facility in Salem, Mass. The plant opening concludes a project that began in the fall of 2010.
"We've leveraged forty years of crystal growth expertise from Crystal Systems and combined it with GT's successful track record of rapid scale-up of commercial crystalline growth technology to create a new state-of-the-art sapphire manufacturing facility capable of producing predictable and repeatable high quality sapphire crystal run after run," Tom Gutierrez, GT Solar's president and CEO said in a statement.
In related news, GT Solar International (NASDAQ:SOLR) announced Monday it is anticipating a strong year-end backlog due to demand for its sapphire furnaces.
The company expects first-quarter fiscal 2012 revenue to be $225 million, up from a prior estimate range of $140 million to $150 million. The expected backlog at the end of fiscal 2012 is at least $1.6 billion, up from a previous estimate of $1 billion.
GT Solar raised its first-quarter earnings per share estimate to 30 cents, up from its prior forecast of between 8 cents and 11 cents.